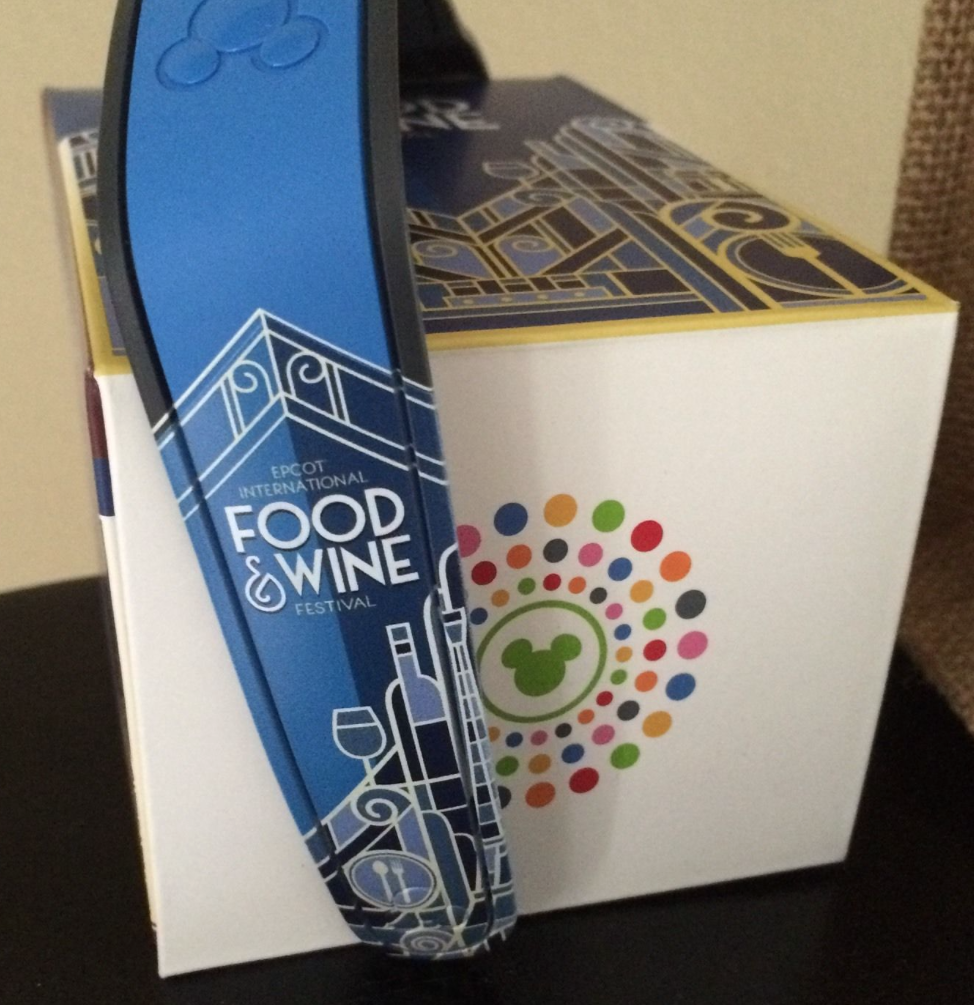 The first pictures have appears online of the 2015 Epcot International Food & Wine Festival Premium Package MagicBand. Although most Premium Package guests won't be able to get their MagicBand until Monday (the first pickup date for the package at the Festival Center), someone has been able to get it early on Friday, September 25th, 2015, and after asking him I found out that you could pick your package up today if you booked for next week's package.
Again, you can only get this MagicBand if you have the Premium Package booked, which costs $200 per person, and is not available to regular guests. As you can see, the band does come in a box, symbolizing that this band is indeed Limited Edition as I expected. What this means is that it probably makes the "wine pouring" lights and sounds at FastPass+ touchpoint that I predicted it would have earlier. The design is also pretty much exactly as I had guessed. I'll post more on Monday when I pick up my band and can confirm/deny this in person. What is interesting is that the edition size of the band is not printed anywhere.
For now, take a look!