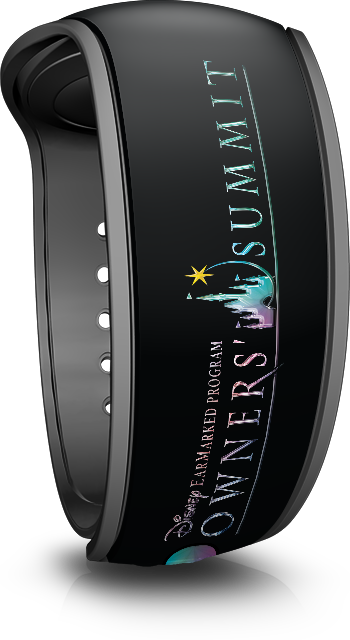 Disney's 2019 EarMarked Program Owners Summit is here, and just like in previous years a special MagicBand is being given to invited guests of the conference. You can see it and read all about what the Disney conference is here. It's being held at Disney's Coronado Springs Resort from December 16-19, 2019. The MagicBand is a promotional band and not for sale to normal guests of the theme parks.
If you have one of these MagicBands, please contact me at eapartnersllc@icloud.com as I'd like to buy it from you if possible.
his MagicBand is not available directly from Disney unless you got it from this specific event, but you can buy it from eBay online by clicking this link which will take you right to the product listings.