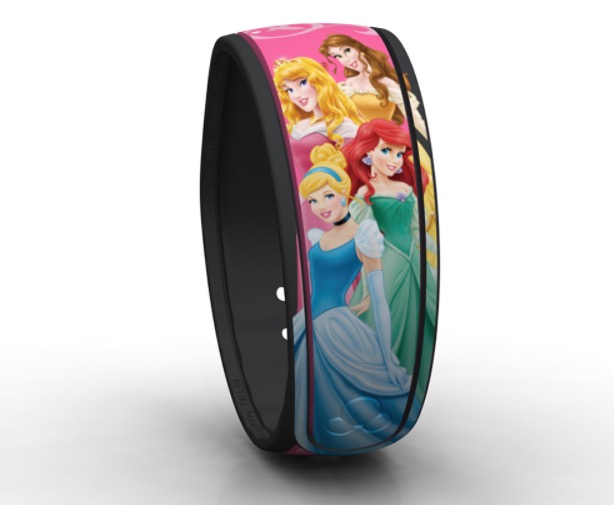 A new MagicBand is making it's way to Walt Disney World! The Disney Princesses MagicBand, featuring Aurora, Belle, Ariel, and Cinderella, comes out December 22nd. The price will be $19.95 and will be available in all four WDW theme parks and Downtown Disney.
This is an Open Edition band (meaning not Limited Edition or Limited Release) and will not make lights/sounds at the FP+ touchpoints. It will come in a standard box.
I will be on vacation at the time that this band comes out, and will not have it in hand until after Jan 7th. If someone can send me pictures when it comes out, I'd appreciate it, so I can keep the site up to date.
Here's a picture: