2017 Disney VIP MagicBand
Just like in 2015 and 2016, special VIP's (very important persons) to Disney will be gifted with a great new MagicBand with a special design on it for 2017. If you want to know more about who gets these and I why, I suggest you read up on the other VIP bands below.
This is the second band to feature Walt Disney himself (the first being the 2016 VIP band) and this time includes an actual picture of him with an animated Mickey Mouse. It also features the year directly on the band itself. I am unsure right now what is on the other side. These will be gifted out starting sometime early 2017 and are extremely rare. Estimates from previous years show that there are most likely less than 100-250 of these gifted per year. Previous year VIP bands also have come in a special box (the same as the Cast Member boxes), but it's unknown if there will be a special box for this year as well, as the box design and production has changed recently.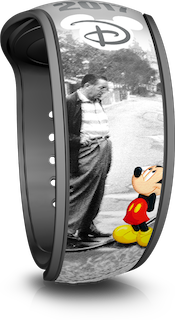 Celebrate You 2016
Every year Disney holds a special service celebration event for Cast Members (a.k.a. employees) who pass certain milestones in their career at the Disney company. Cast invited to this must have specific special anniversaries within the year, such as a 10 year anniversary working for the company. Often the invited Cast will receive special gifts, food and drink, extra play time in the parks for them only, and so on. On the night of November 17th, 2016 this event was again held for CM's and it was called "Celebrate You".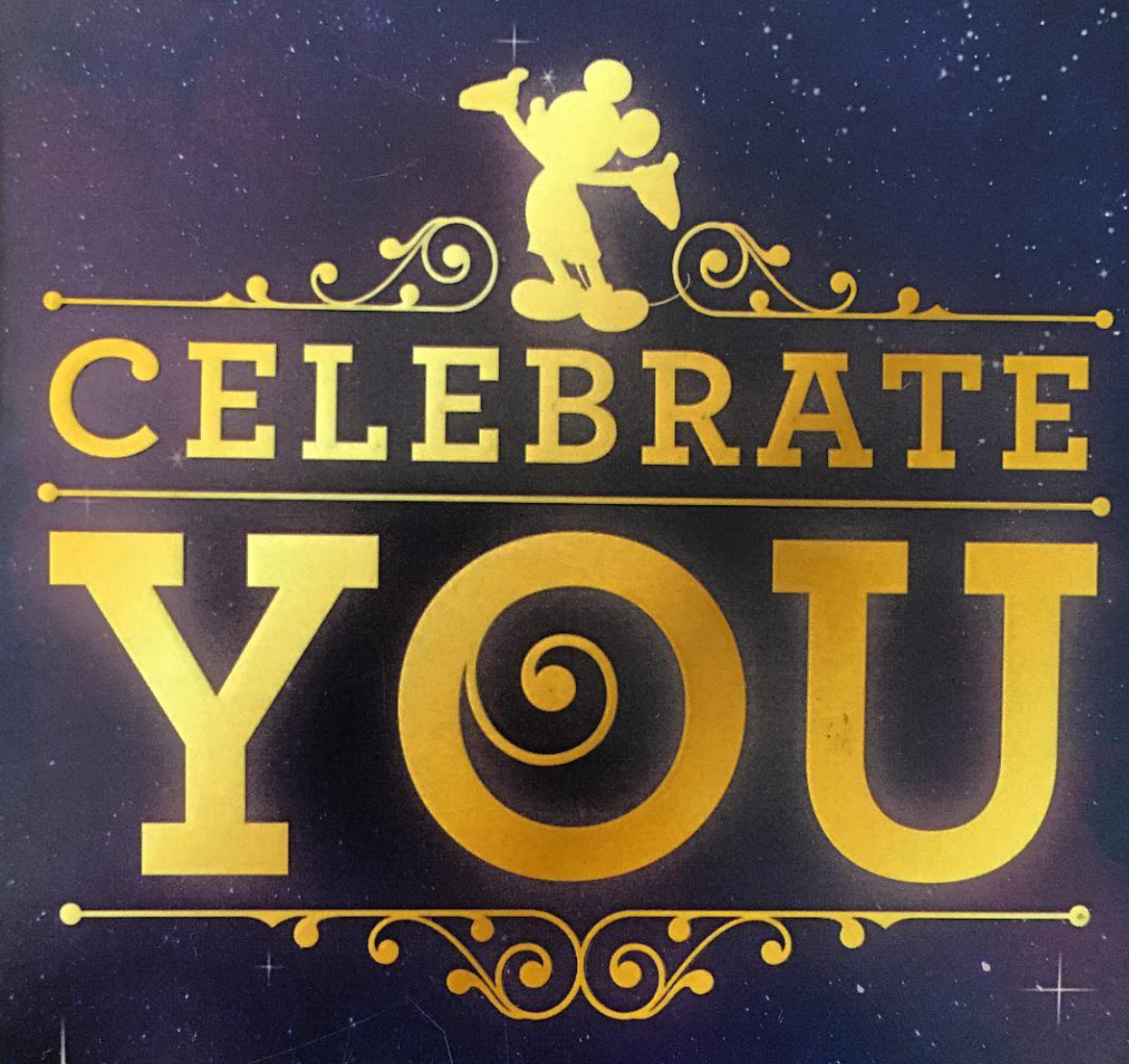 At the event, guests were given special credentials, lanyards, and a special MagicBand. Depending on how long you worked for the Disney company and what anniversary you were celebrating you'd get a different color band. The blue band was for 10-15 year anniversaries, the gray was for 20-35 years, and the yellow (gold) MagicBand is for 40 years and higher. These are the only colors of bands for the event. The other side of the bands (not show in the pictures) are simply a solid color, so the graphics are only on one side as shown below.
The bands are not marked as Limited Edition, Limited Release, or has the Cast Member's name on it. I don't know if this band will make an special effects at touch points, but I doubt it does because most promotional bands don't do anything special.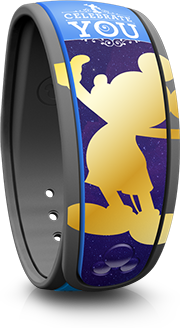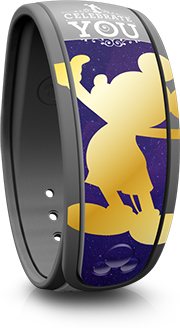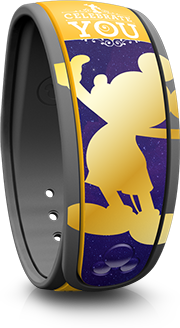 2016 Disney VIP MagicBand
A new promotional MagicBand was released about two weeks ago for VIP (very important persons) within or associated with the Walt Disney company for 2016. Last year a 2015 VIP MagicBand was released, and it looks like this year Disney has another one with an updated the design… and boy is it a beauty. It's a blue MagicBand featuring Walt Disney himself on one side and an inspirational quote from Walt on the other. It comes in the Cast Member exclusive box that last year's came in, but there is nothing inscribed on the inside of the box. Last year's box said 2015.
Read the article about last year's band to get the full details about what this VIP band is for, but here's a quick recap: This band is for special executives, invited guests, internal media, important high-money partners (like American Express for example) and other important people within or associated with the Walt Disney Company who are visiting to Walt Disney World on business. It's not a band for normal Cast Members, employees, or for people outside of the company to purchase or obtain. Like last year, this band is very limited, probably to less than 250 made. These were given out to roughly 15-20 people only at an Awaken Summer media event and are set to Link-It Later.
Here are a few pictures: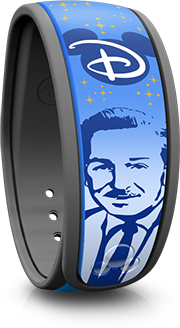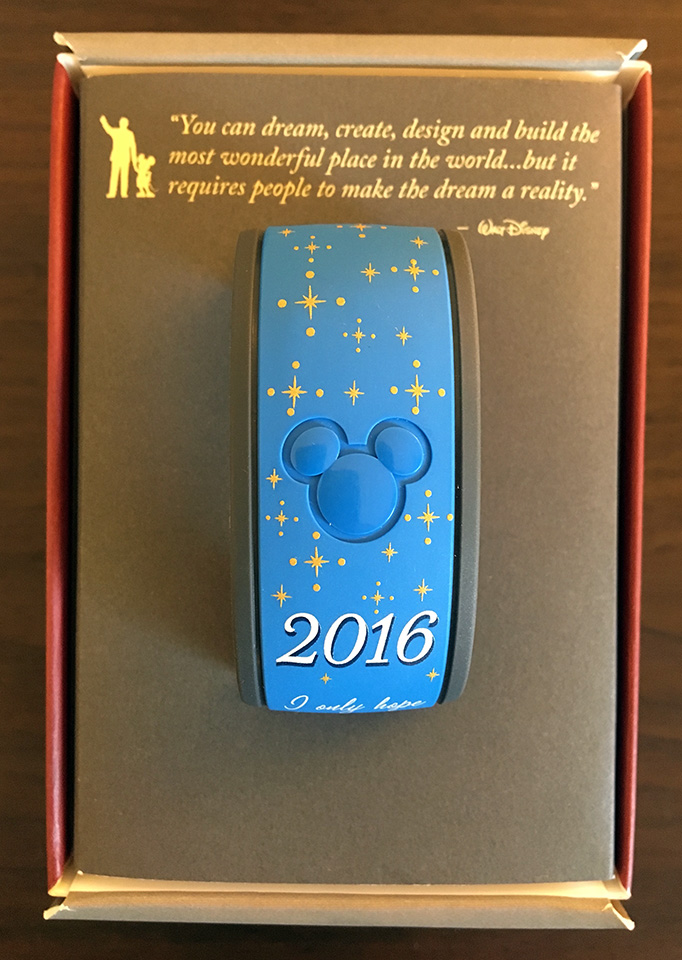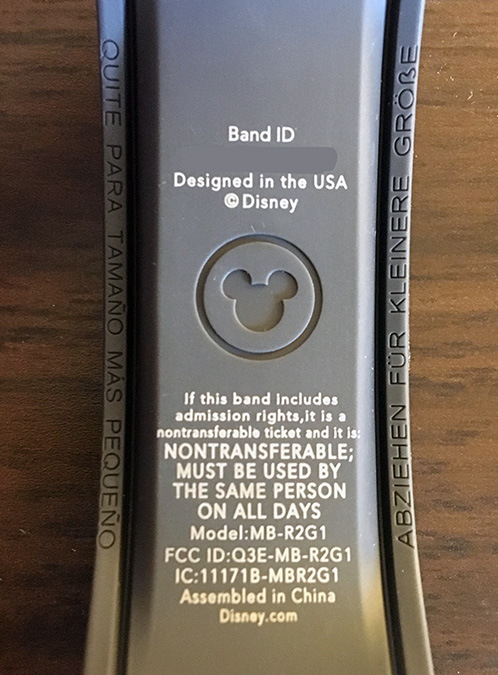 Awaken Summer
On March 14th, 2016 Disney announced a new Disney resort package called "Awaken Summer" (as in Star Wars: The Force Awakens). The package, which could be booked for a stay select Disney resorts, offered discounts on rooms all summer. As a bonus, when you created a package by adding a minimum 2-Day Magic Your Way theme park ticket, you'd receive a special "Awaken Summer" Limited Edition MagicBand as a gift.
And just an extra note: Because this band was a gift or bonus, and not directly purchasable, I've included this band in the "Promotional" section of this website.

When guests created a package by adding a minimum 2-Day Magic Your Way ticket, each member of the group received a special Limited Edition "Awaken Summer" MagicBand for use during their stay. Disney specifically states, for the first time officially beyond some vague Disney Parks Blog posts, that "for a limited time, this one-of-a-kind MagicBand will activate a surprise sound and lighting feature at select touch points throughout the Walt Disney World Resort." This means entry points only if it's going to make sounds at all four parks. It's unknown how limited these are.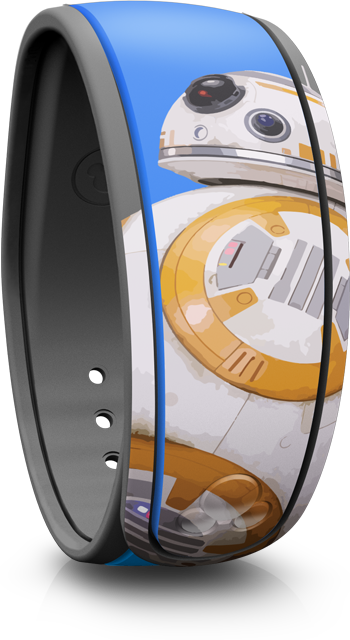 This MagicBand is the first MagicBand to make more than just one specific special effect. Here is just some of the effects this band makes. It's possible that it actually makes many more than just the four shown in this video:
https://youtu.be/lhsEliuccSg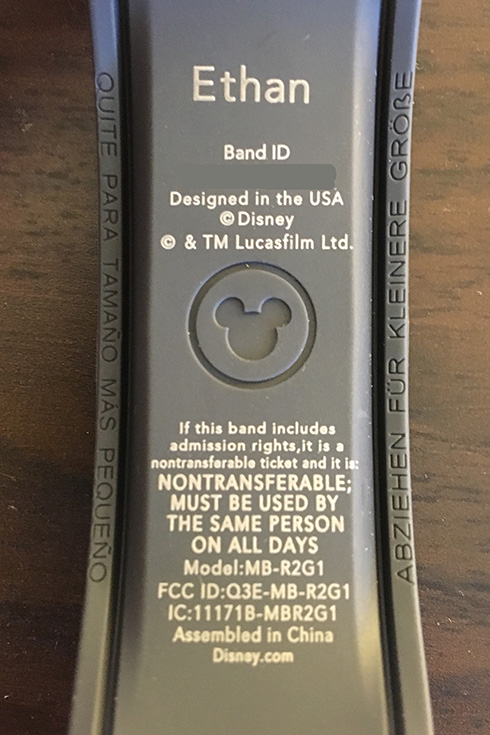 The only way you could get this MagicBand was to book a Disney resort stay for this summer and buy a 2-Day Magic Your Way ticket with the package. Annual Passholders, drop-in day guests, or guests at other resorts were not be able to buy this band.
Guests created and personalized this MagicBand when booking their stay online, just like any of the solid colored bands, and the band did not come in any type of special box (just the standard resort MagicBand box). Here's what it looked like when selecting the special band online: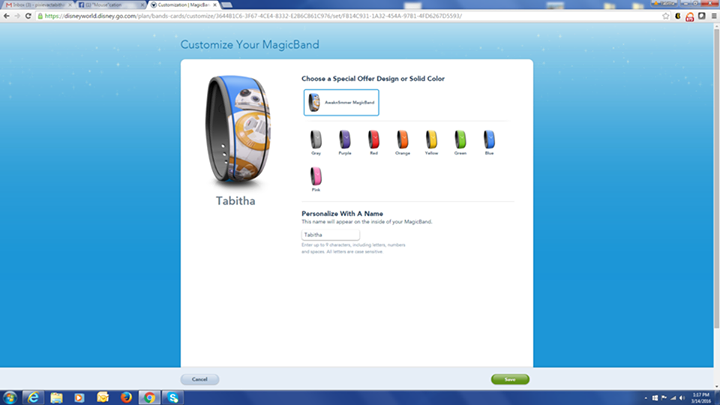 Disney Parks Blog – Orange Bird #2
On February 25th, 2016 the Disney Parks Blog held another special event, this time for the Disney Vacation Club's (DVC) 25th anniversary. Disney invited 100 people plus 1 guest each to the event, for a total of 200 people. For more details about this event and what it included, see this link. For attending, each person got a special Orange Bird MagicBand. This is the third type of Orange Bird MagicBand seen, and the second one from the Disney Parks Blog as a giveaway. It's unknown if more of these will be given at a future event or not. As usual for giveaways, there is no "Limited Edition" or "Limited Release" printed on the back, even though the band is indeed very rare.
An additional 200 of these bands were given away on Sunday, May 29th, 2016 for "The Jungle Book: Alive with Magic" showing for Disney Parks Blog contest winners.
Here's some pictures as well as an official graphic from Disney: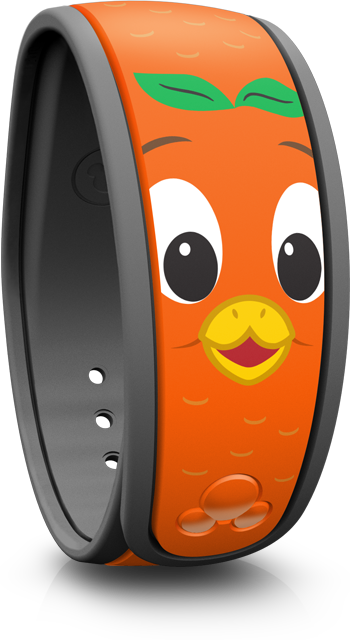 It also looks like this is the first band to have new electronic internals like I predicted new bands would have. Click here to read the details of these changes. Notice the model number: MB-R2G1. This is an update from all other released MagicBands which have model MB-R1G1. Take a look: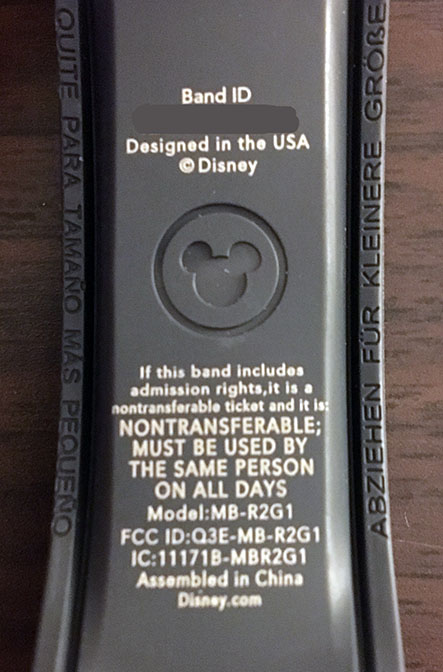 Disney College Program Alumni Homecoming
On January 14, 2016 the Disney College Program held a homecoming event for their alumni at the Contemporary Resort in Walt Disney World. The cost was $200 per person, and to sign up you had to be a DCP alum. If you were lucky enough to know someone who was going, they were able to invite one friend (or partner or spouse or whatever) to the event. The event was sold out.
By attending, you were given some free gifts, one of which was a Disney College Program Alumni MagicBand. Initially it was thought that these bands would be labeled as "Limited Edition" (at least that is what the homecoming event signup said), but these didn't come in a special box and don't indicate anything special on the back. Most likely these don't make any lights/sounds at touch points. It's also surprising that the band isn't purple with yellow on it, as that is the official colors of the Disney College Program Alumni Association.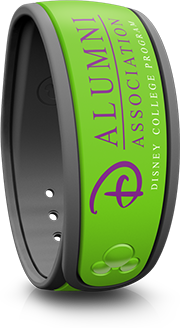 Disney Parks Blog – Mickey Bar
A special Mickey Mouse Ice Cream Bar MagicBand from Disney Parks Blog was given away to guests at the Disney Parks Blog Epcot Food & Wine Festival Meet-up on September 30th, 2015. The Parks Blog held a sweepstakes, and winners of it who got to attend were given this MagicBand, posters, a t-shirt, lots of free Food & Wine Festival food in a private area, and a special viewing area for Illuminations: Reflections of Earth at Epcot as gifts. 250 of these prize packages were given away, which included inviting one guest, so a total of 500 MagicBands given out.
There were hints that a new MagicBand was going to be released at this event, as "Mickey Mouse MagicBands" was listed as one of the prizes under the Official Rules for the sweepstakes. Special thanks to a handful of readers who pointed this out to me last week.
These don't come with a box, they don't say Limited Edition or Limited Release, and they will not be making more of these for future giveaways or events.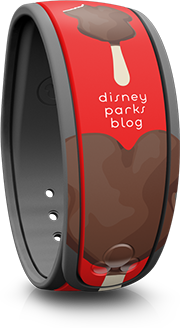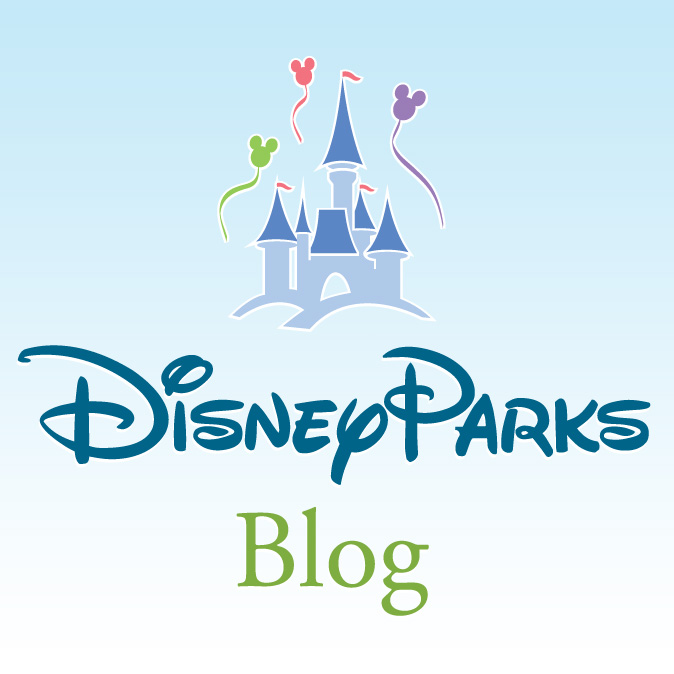 Disney Parks Blog – Orange Bird
In early September 2015 the Disney Parks Blog put out a special invite and contest to win free tickets to the opening of the annual Mickey's Not-So-Scary Halloween Party! paid ticketed event, which took place September 15th, 2015. At the meet-up inside of the park, special Disney Parks Blog MagicBands were given out as gifts to event winners/attendees. The graphic band features Orange Bird on a yellow base color. There were approximately 150-200 guests who received one of these bands each.
Disney has since also given these away on the Disney Parks Blog to 350 additional people who e-mailed in on September 28th, 2015, and 400 more people at the Zootopia early movie screening on February 28th, 2016.
These bands are not listed as Limited Release or Limited Edition on the back and they do not make lights and sounds at FP+ touch points. They did not come in a special box.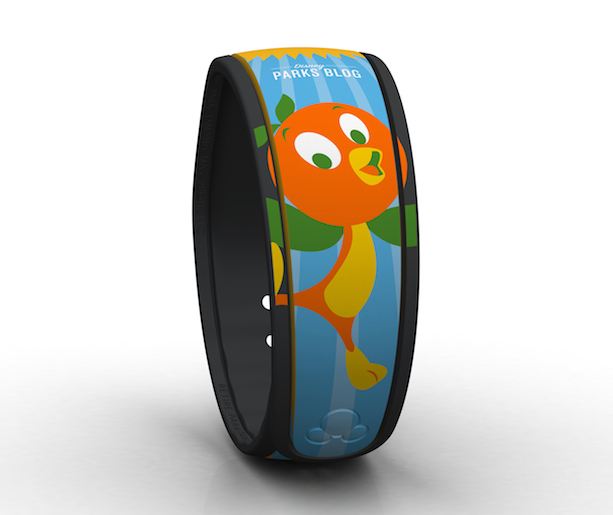 2015 Board of Director MagicBand
This MagicBand was released in early June 2015. It's the 2015 Board of Directors MagicBand. It was only given out to the Board of Directors within Disney, and is one of the rarest MagicBands I know of. It comes in a standard Cast Member box.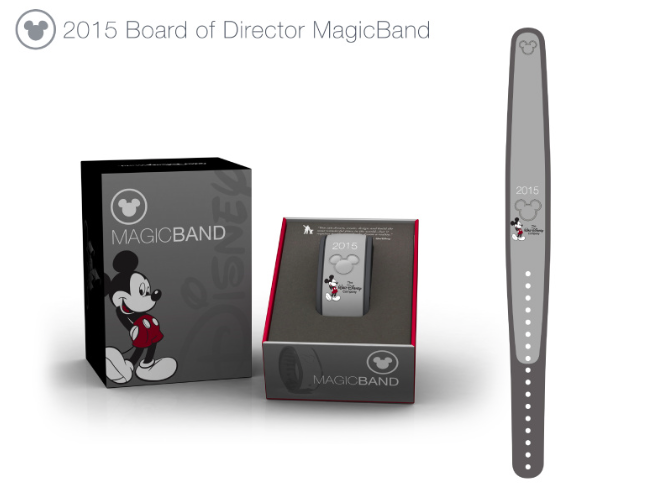 2015 Disney VIP MagicBand
Starting early April 2014, there was a special MagicBand being given out in 2015 to Disney VIPs (very important persons).
Certain executive Disney employees visit Walt Disney World from time to time and are considered special visitors. These employees are not usually associated with the theme parks on a daily basis (such as an executive from a sales division), so Disney wants to make their visit to Walt Disney World feel important. Part of the way they do that is by providing them with a special graphic MagicBand just for them as a gift.
As you can see, this VIP MagicBand is yellow with some special graphics on it. The purpose of the graphics is to make the band feel more like it's a gold color with some bling. It also comes in a Cast Member exclusive box, but instead of the employee's name imprinted it says 2015 instead, so even the box is somewhat unique. The back of the band is standard and doesn't contain a name or say "limited" or anything like that, but I have been told that only 250 of these VIP bands were made this year. This won't make any special lights/sounds at FP+ touchpoints. The official name of this band within the Cast Member system is listed as "VIP 2015".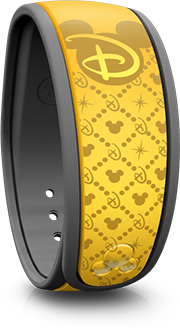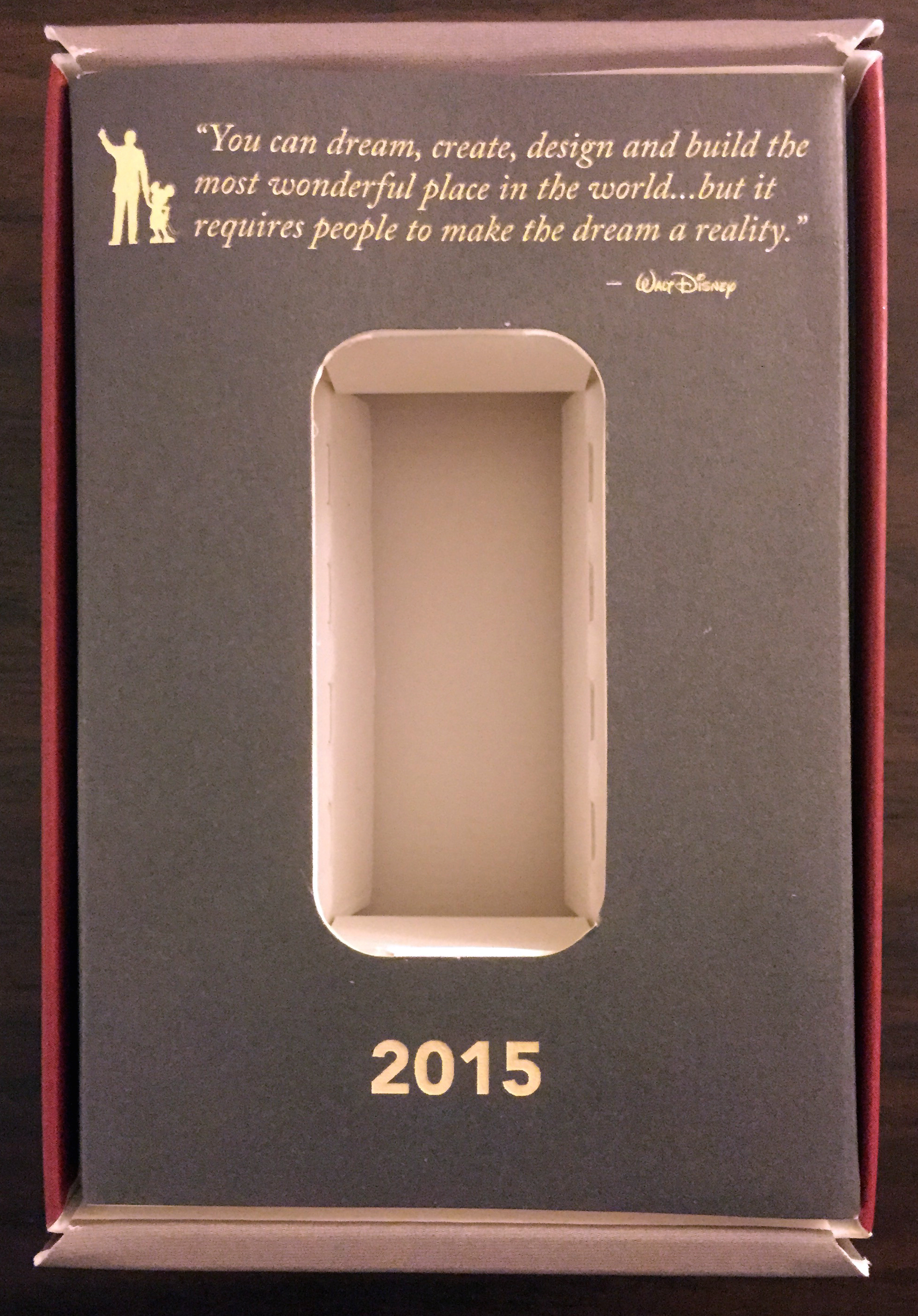 2015 Authorized Ticket Seller Conference MagicBand
On March 4th, 2015, Disney held a special conference for Authorized Ticket Sellers to promote new tickets, pricing packages, and information. Gifts were handed out, including free tickets and a special event-only MagicBand. The MagicBand has the same look and style as the official Authorized Seller logo. This conference was held at Disney's Coronado Springs Resort.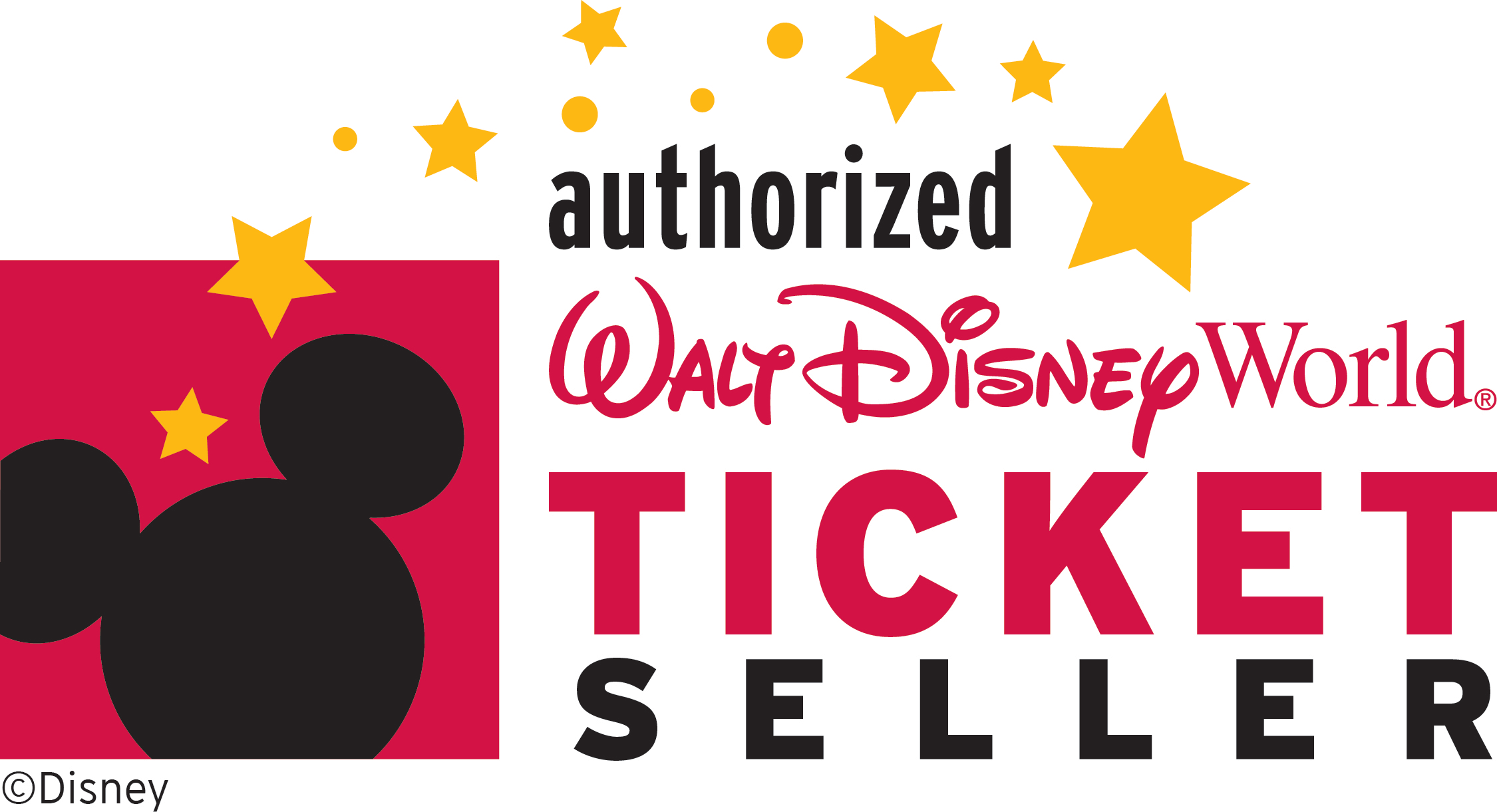 This MagicBand is another rare one, only given out to a handful of people. My guess is that no more than a few hundred people (at most) have this band.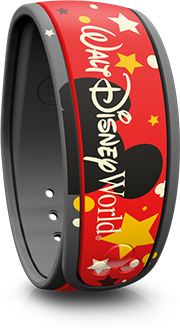 Mike & Mike ESPN 15th Anniversary MagicBand
For those of you who aren't sports fans, the talk radio sports show Mike & Mike, formerly Mike and Mike in the Morning, is very popular. I've watched it a few times myself, as I am a sports fan (go Seahawks and Mariners). It airs on ESPN Radio and ESPN2, which are both owned by Disney, and is hosted by two guys who are both named Mike. The show turned 15 years old and to celebrate, the show was broadcast live from the Waterside Stage at Downtown Disney Marketplace on Friday, March 6, 2015 from 6 a.m.- 10 a.m. Guests were invited to join the festivities and be a part of the live audience. You can read more about the event on Disney Parks Blog.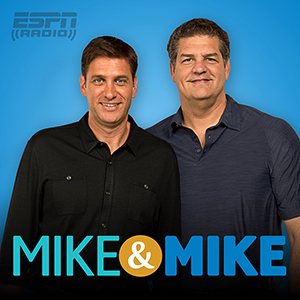 Special graphic MagicBands were made for the event, unfortunately these bands were not made for the public. I can confirm that both Mike Golic and Mike Greenberg have this MagicBand themselves. When I asked the ESPN marketing department directly if there was any way to obtain them, they said, "Unfortunately, no. We had these made for our staff/crew and special friends of the show." They were given out on March 4th, 2015 to ESPN employees who worked specifically on this event at Walt Disney World. I would be very surprised if more than fifty (50) of these exist.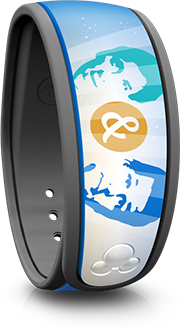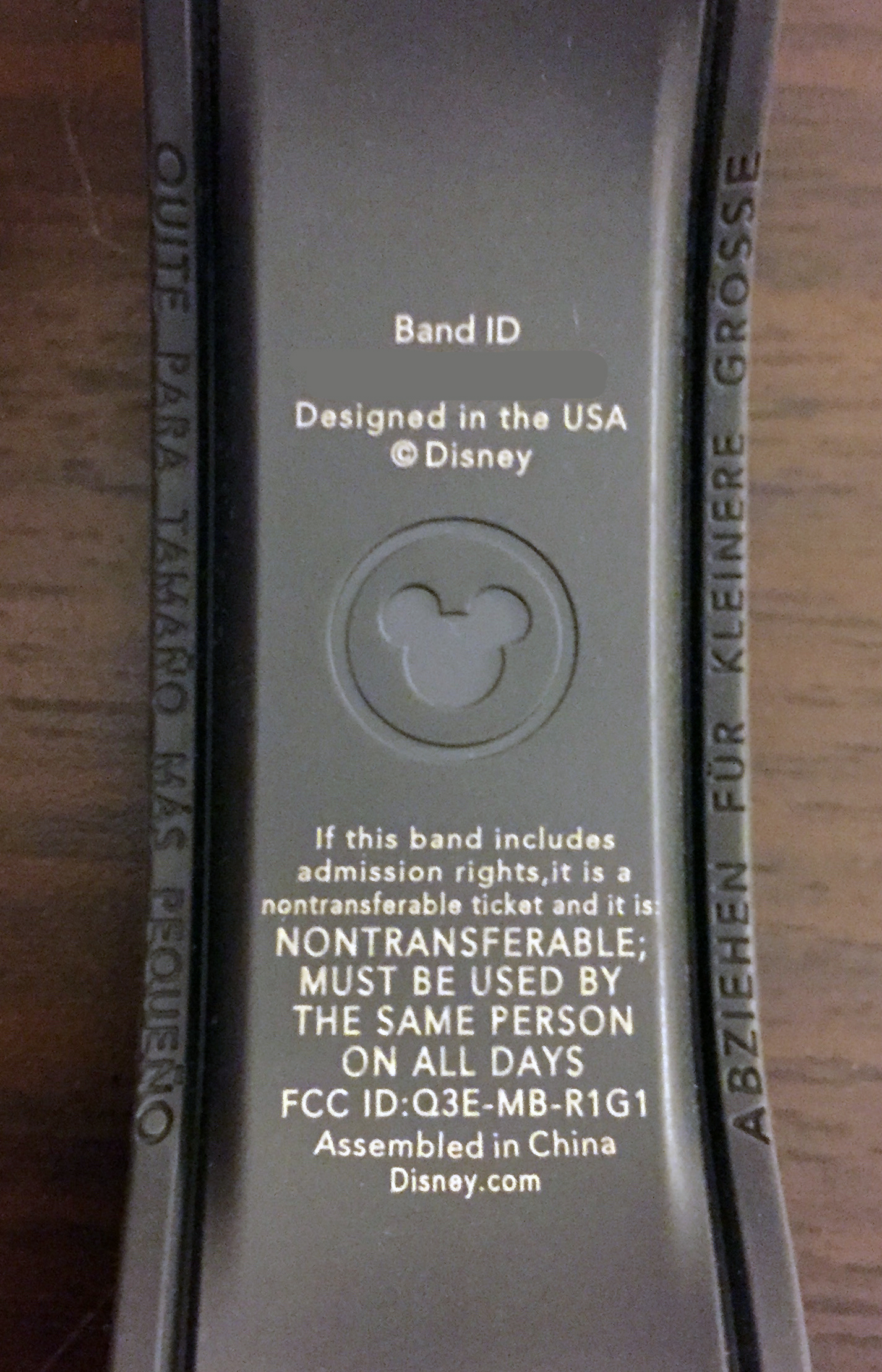 MyMagic+ Launch Team Award MagicBand
This special award and MagicBand was for the MyMagic+ Launch Team in 2013. It was given to Cast Members on Dec. 18th, 2014. The band, as seen in the pictures below, contains the main Walt Disney World park icons of the Magic Kingdom (castle), Epcot (ball), Hollywood Studios (hat, which was the park icon at the time of the award), and Animal Kingdom (tree). In green at the top and bottom it says "Launch Team" and "2013" respectively.
This band is for looks only and is not a functioning band. Apparently some Cast Members have taken the band out and tried it, and it doesn't work at all. But that's OK, I wouldn't want to take it out of the case anyway!
A source has told me that these only went to full time salary employees (not hourly or contracted workers) and this person is unsure how many were made, as there is no indication of it on the gift/award.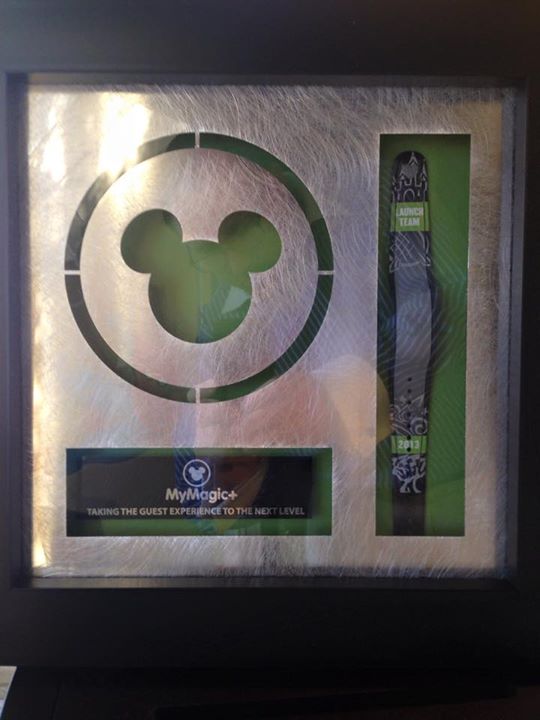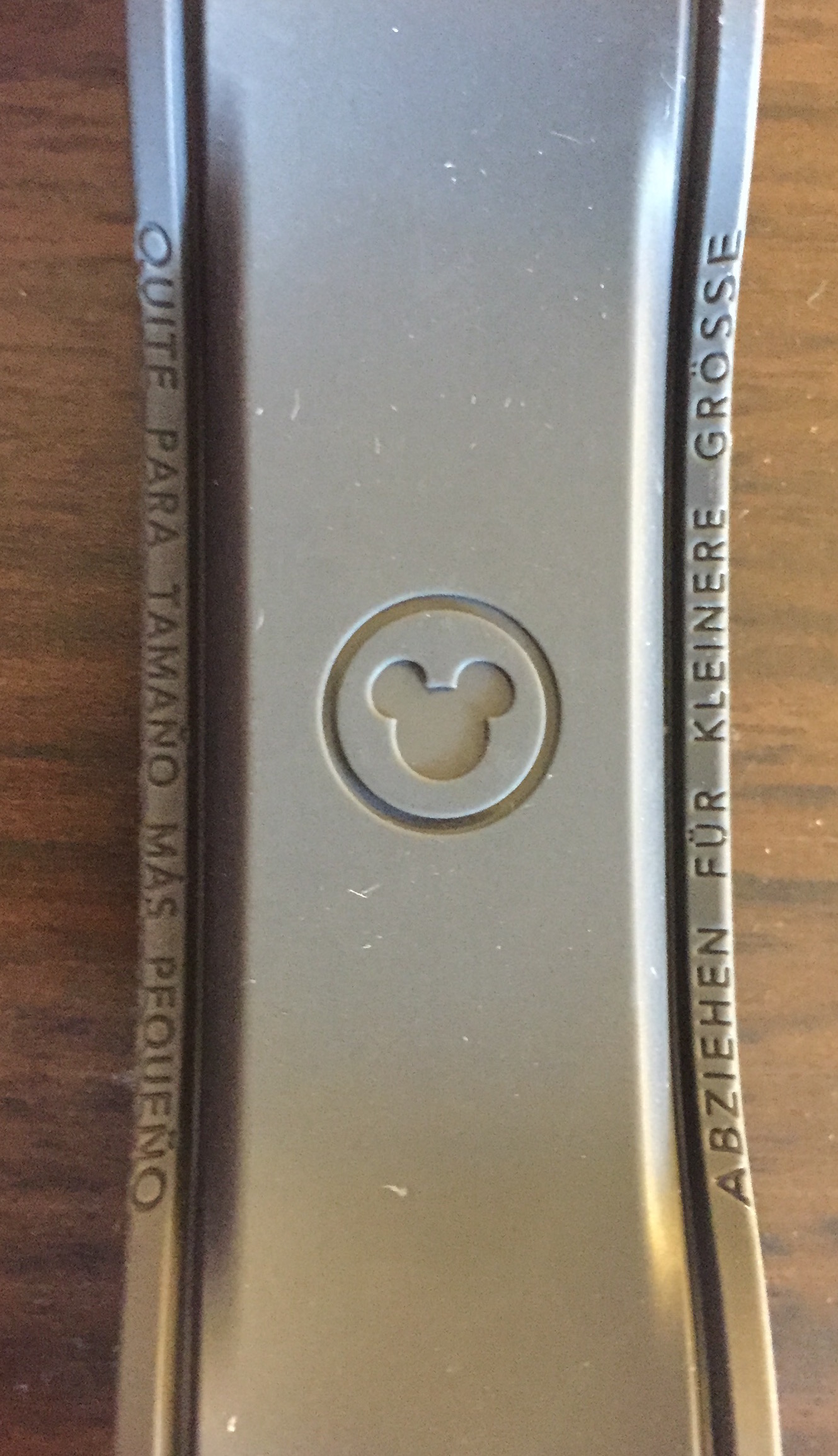 2014 Destination D: Attraction Rewind
Friday, November 21st, 2014 was the start of the Disney D23 fan club's Destination D event. The theme for the event for the year was Attraction Rewind, with much of the event centered around the 1964 World's Fair in New York, which Walt Disney was a big part of. As a surprise release for guests, they were presented with a themed MagicBand upon check-in as well as a gift bag full of swag. Tickets for Destination D started at $190/person and went up from there.
As you can see, the MagicBand is themed with a 1960's retro feel. The band does not say "Limited Edition" or "Limited Release" on it, and names are not printed on the inside. The band also does not make any special lights/sounds at FP+ touchpoints. Bands were given away as "link-it later", meaning they were not linked to any My Disney Experience account upon check-in at the event. Attendees needed to do the linking themselves.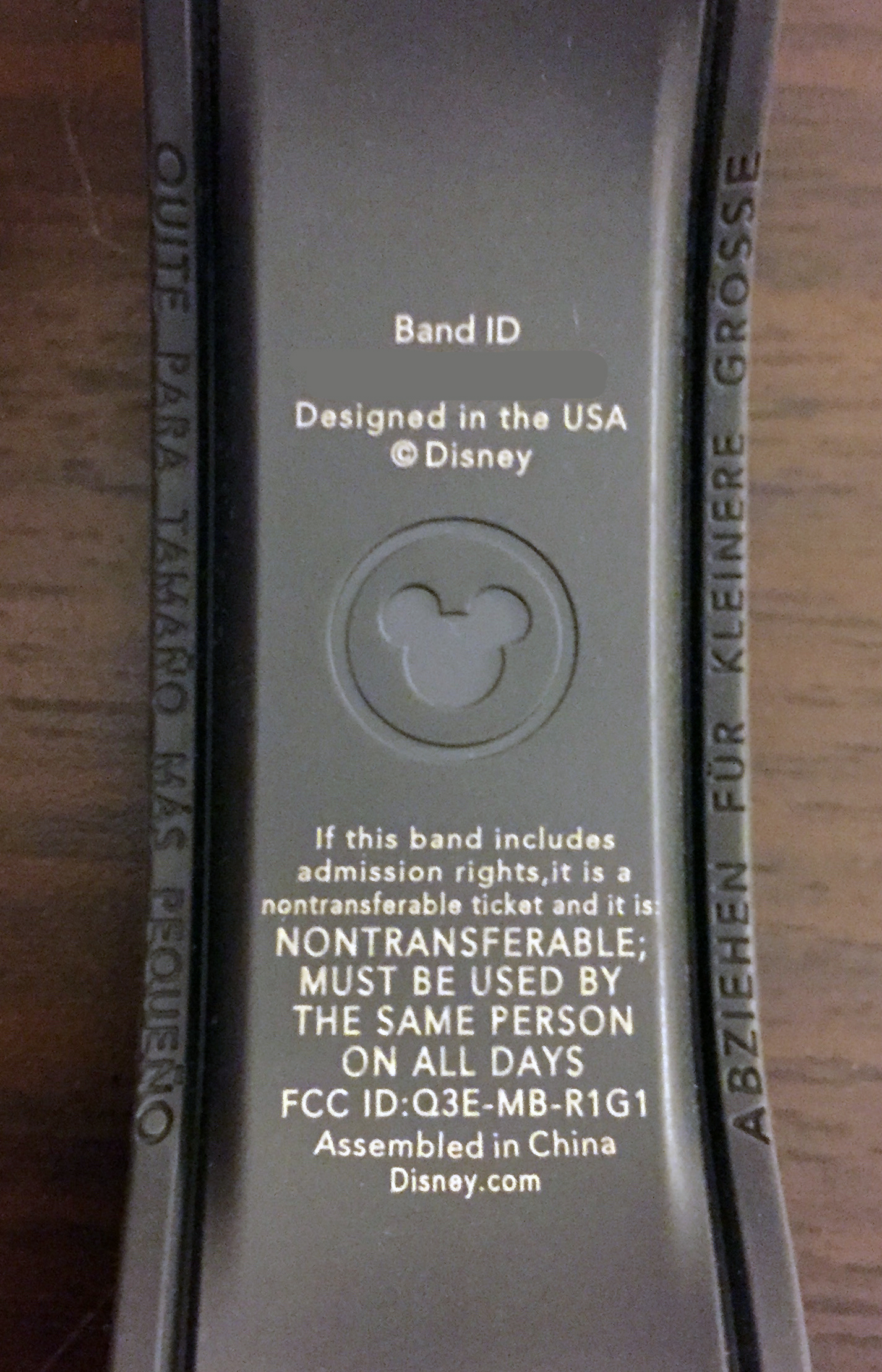 2014 EarMarked Conference MagicBand
Disney Authorized Vacation Planners who were invited to the 2014 EarMarked Conference received a custom 10-year EarMarked anniversary MagicBand. The band does not say "Limited Edition" or "Limited Release" on it, but some do have attendees names printed on the inside of the band. The band also does not make any special lights/sounds at FP+ touchpoints.
Here's some background on how people were invited to this conference: Owning a travel agency and becoming a Disney Authorized Vacation Planner is difficult. But once you've earned that honor, you will be "EarMarked" as they call it. And if you're fortunate enough to be EarMarked AND be one of Disney's top 500 travel agents, you'll get invited to the EarMarked Conference. At this conference Disney gives the lowdown on all of the newest marketing techniques, specials to come, and new offers they have in the future. It's a 3-day conference with sessions and lots of fun and VIP treatment.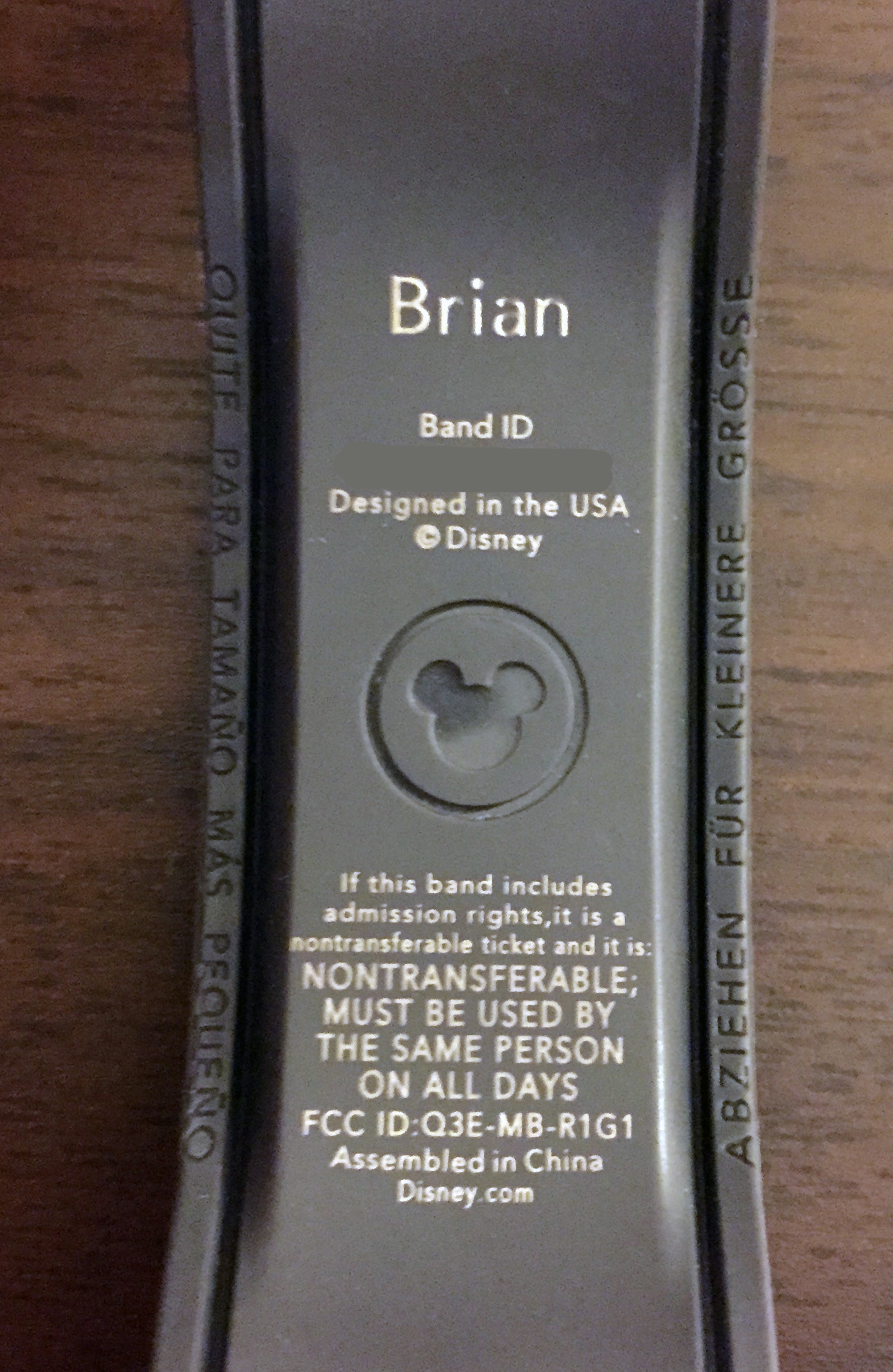 Journey Into Imagineering Open House MagicBand
The Journey Into Imagineering Open House MagicBand was given to guests at a Walt Disney Imagineering (WDI) private event.
Here are the details:
These MagicBands were given away to WDI employees and contracting employees during the "Family Open House" that occurs every 2 years. They asked WDI employees beforehand what names they would like on the MagicBands (employee + 2 guests or family members) and printed them on the special MagicBands. Guests were instructed to put them on during the "open house" tour and had to use them with MagicBand touchpoints as checkpoints in a scavenger hunt type of game. If you completed all checkpoints, guests were awarded a special Mickey sorcerer pin. Thanks to my special source redbeanfiend for this information and some pictures.
It was given in a special box as gifts to attendees to the invite-only event. Taking a closer look at the box, you can see that the "Family Open House" took place on May 17th, 2014 in Glendale, CA.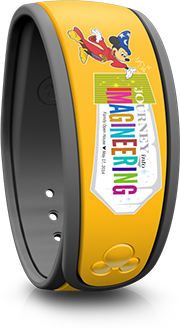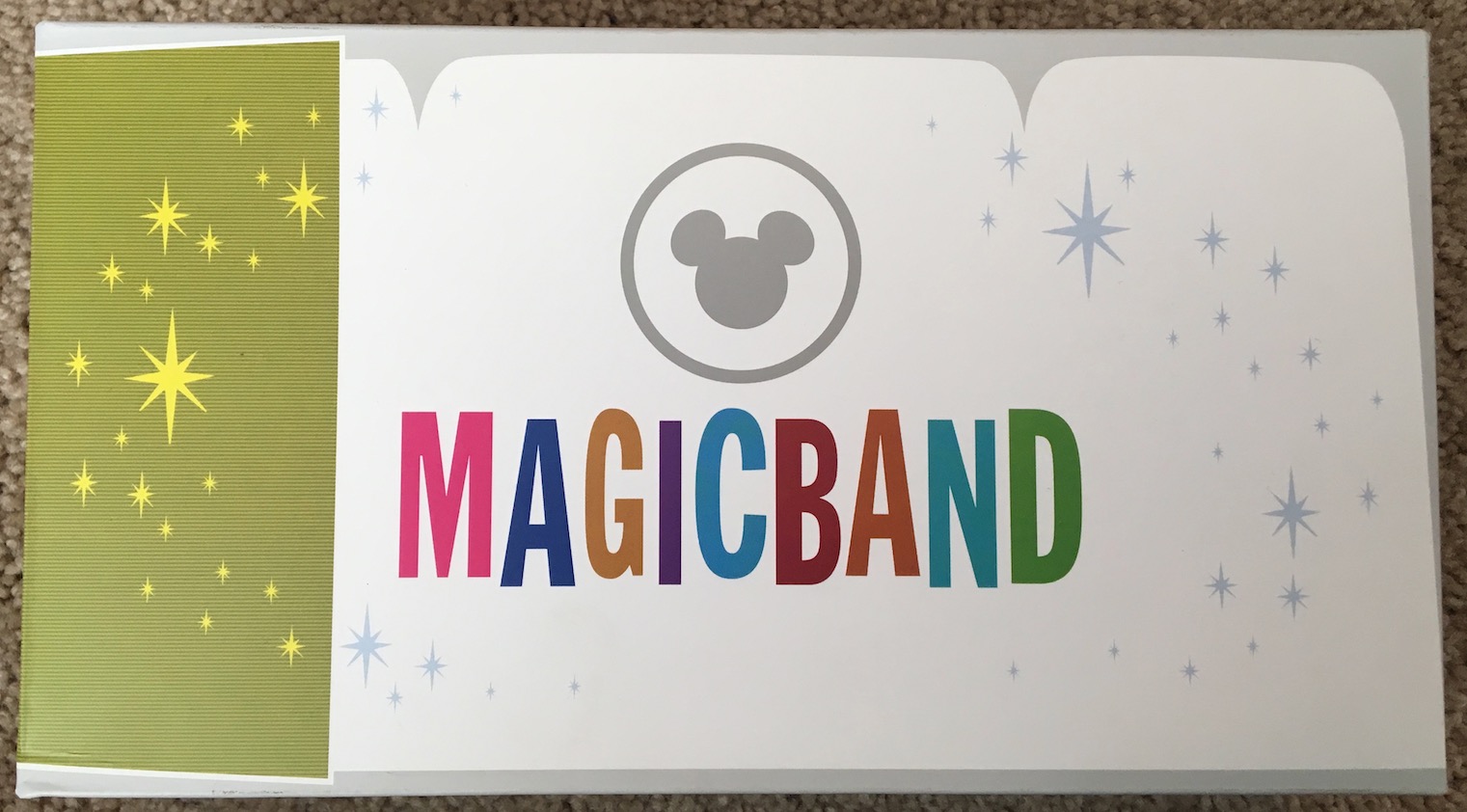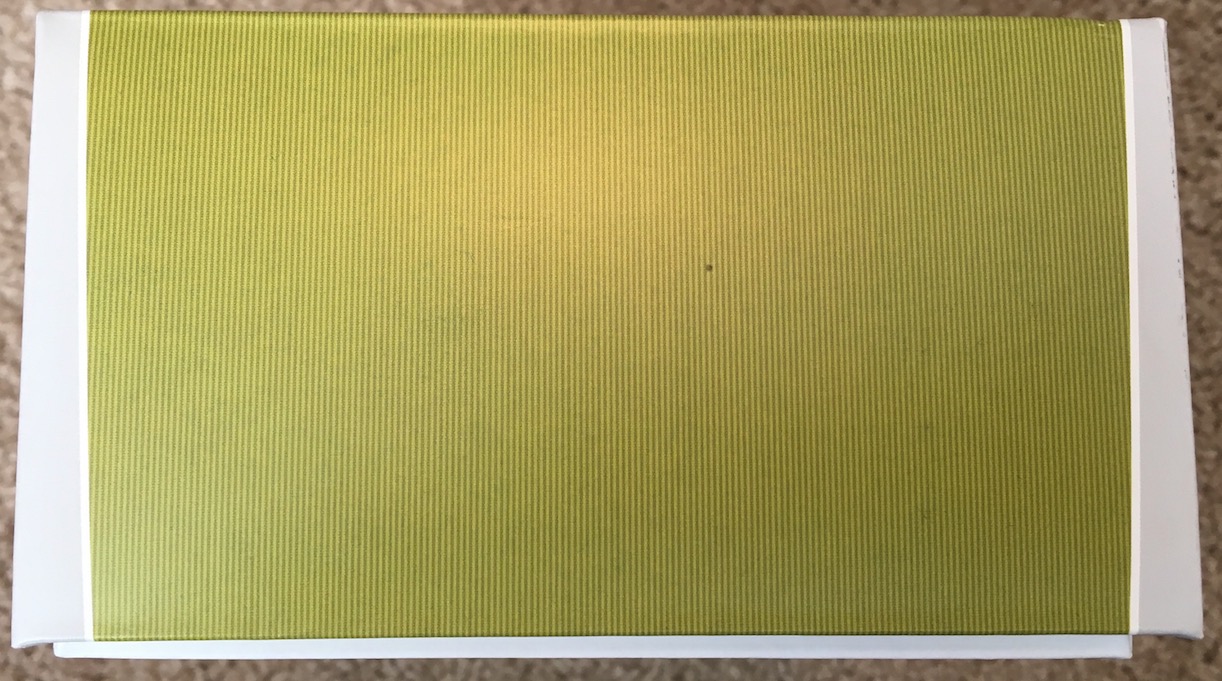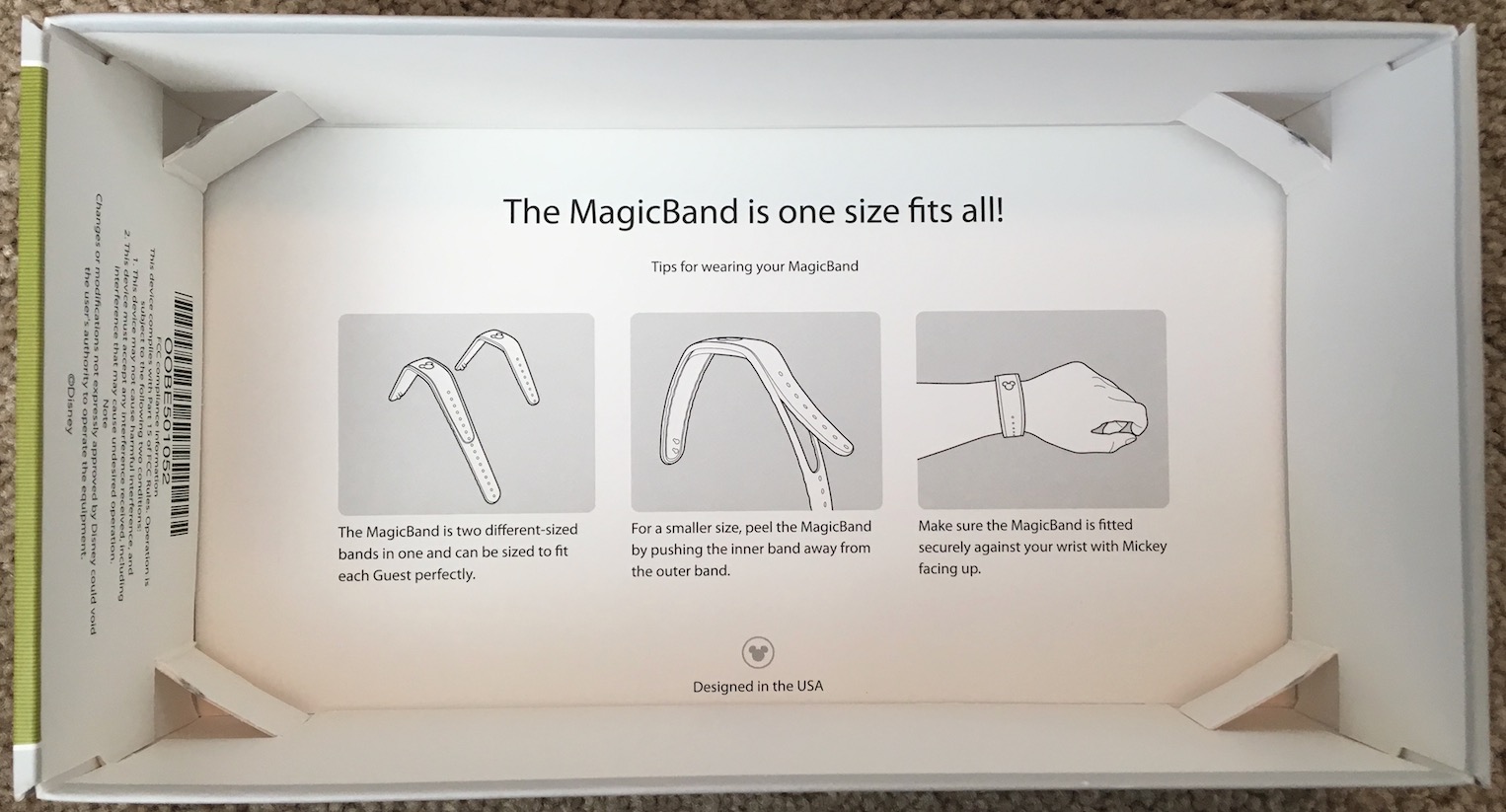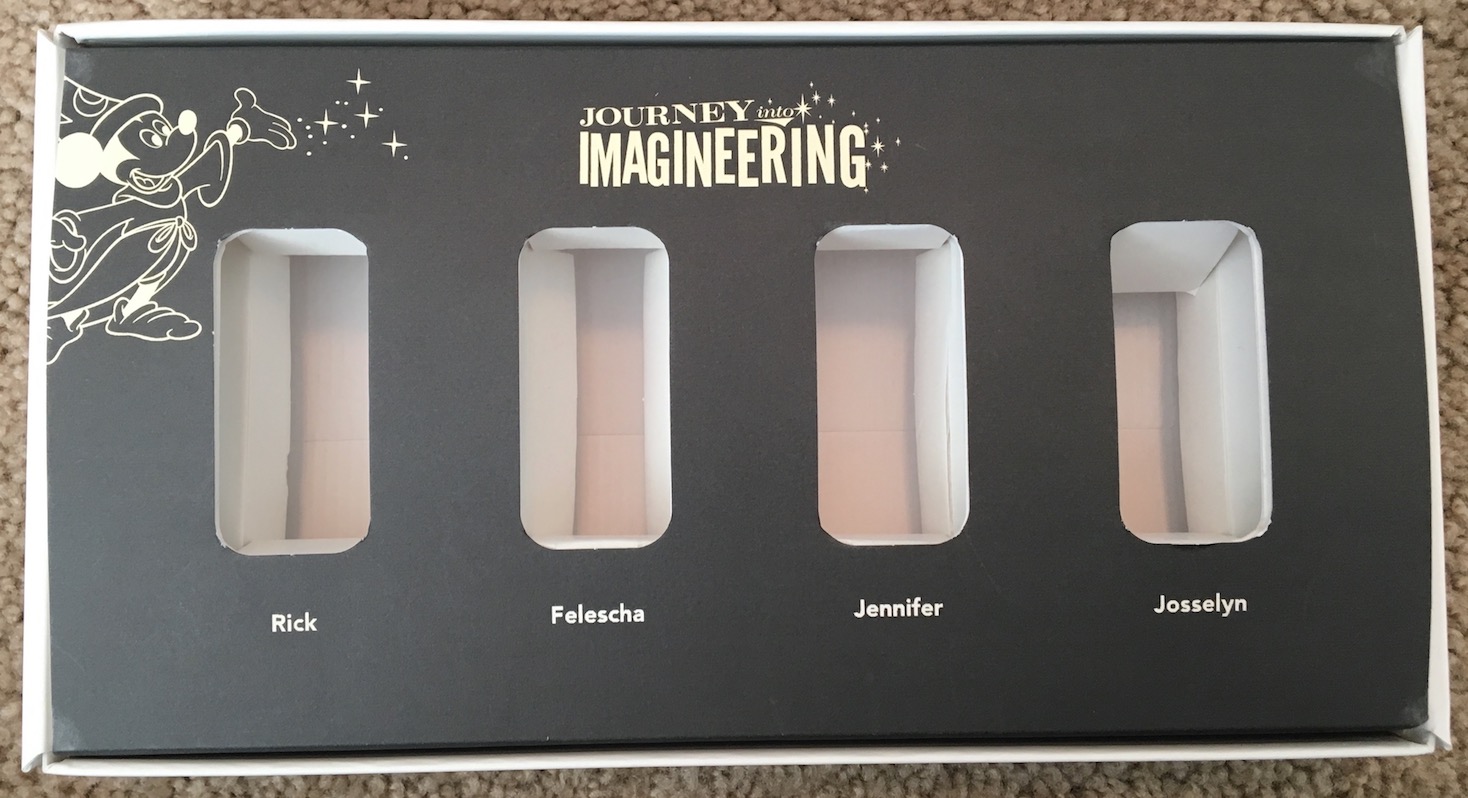 Here is the special MagicBand pamphlet that came with this box: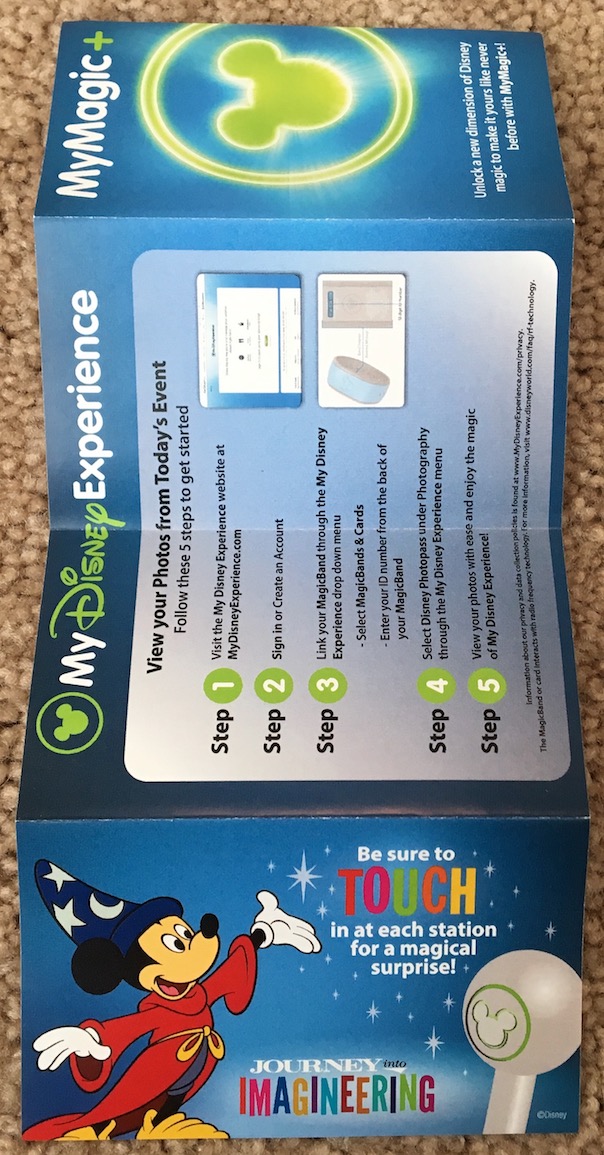 The pin guests received for completing the MagicBand challenge: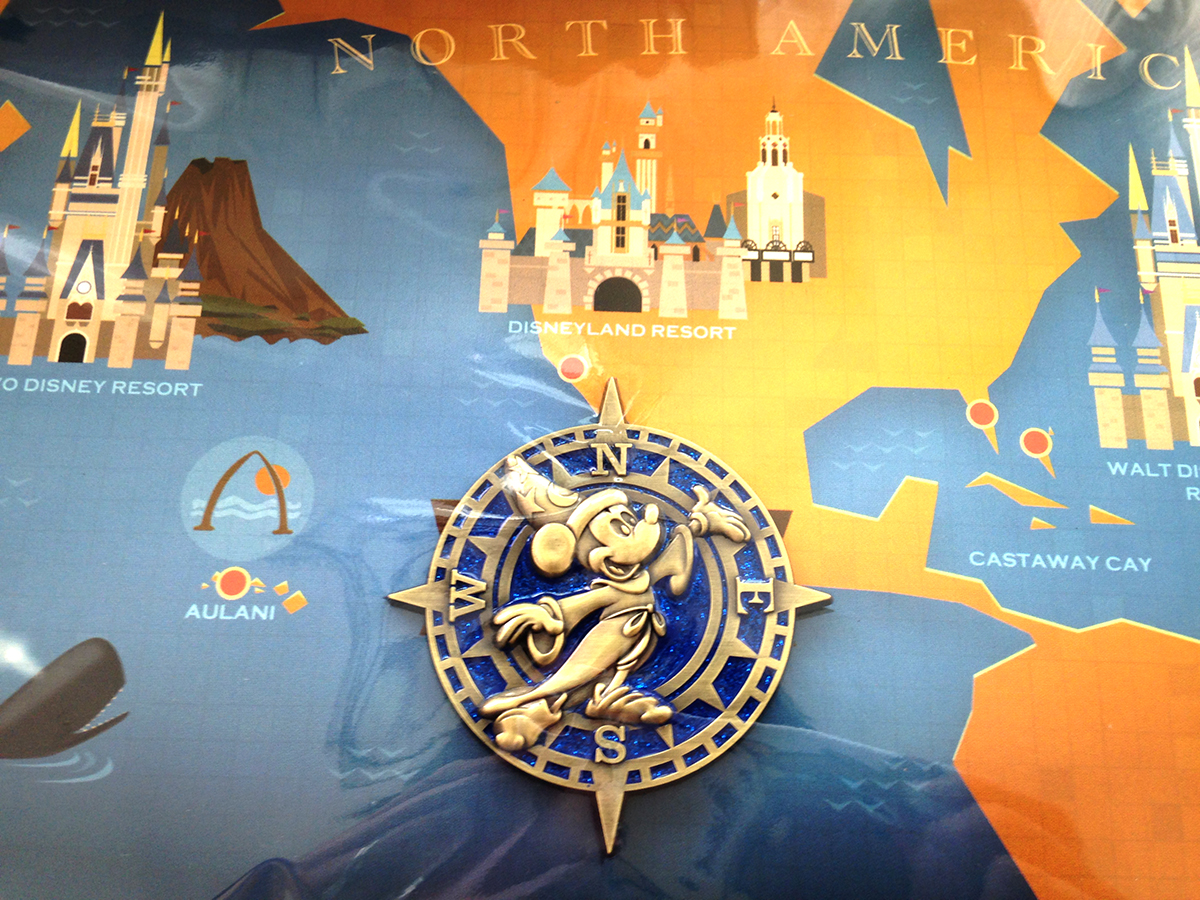 Disney Dreamers Academy MagicBand
These bands were given to kids invited into the Disney Dreamers Academy in May 2014 and March 2015 and 2016. 100 kids get chosen per year to attend, and it's very difficult to be a part of the DDA group, as you have to apply and be accepted by Disney based on specific qualifications.
Invitees were given one of five different MagicBand colors (orange, yellow, blue, green, gray called "silver") with the Dreamers logo on it in white. The kids were then teamed up in groups for the event based on their color. Parents chaperoning their child to the event were given the same color MagicBand. Some MagicBands have a name on the back and some don't.
From what I understand, at least in 2015 and 2016, the sixth color, red, was given to speakers, invited guests, media, and other important VIPs of the event, making it the most difficult color to obtain. A pink version does not exist.
The 2015 bands are the older thicker style of the bands, while the 2016 models are now the thinner versions of the bands. The graphics are identical.
There were probably no more than 300 of these given out each year (100 kids chosen + staff, parents, event guests, and speakers).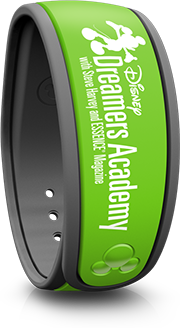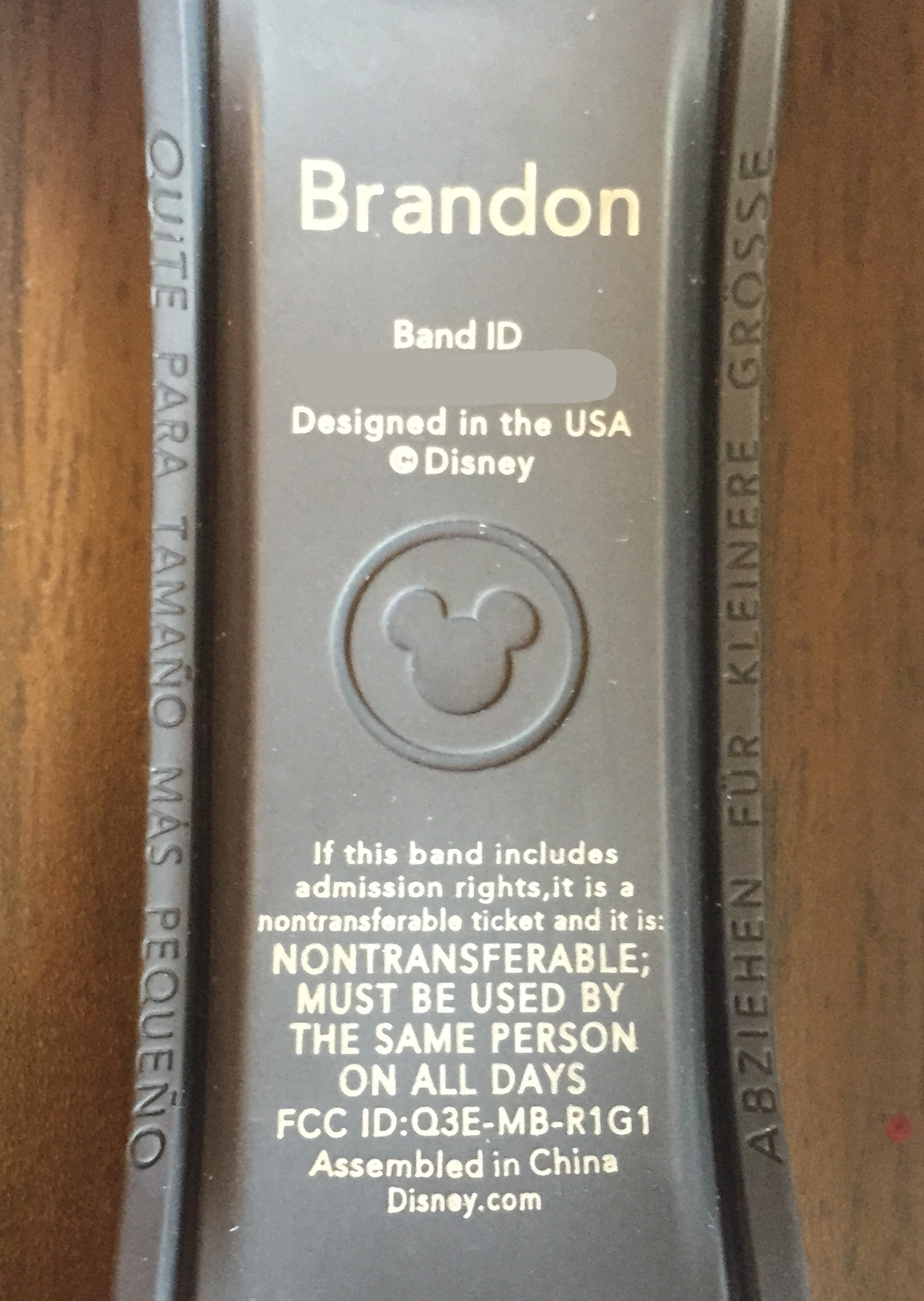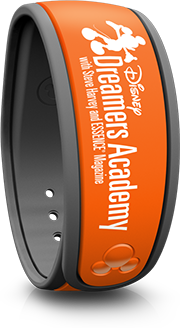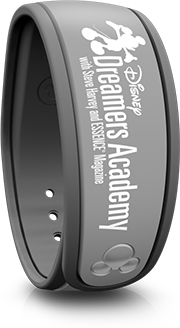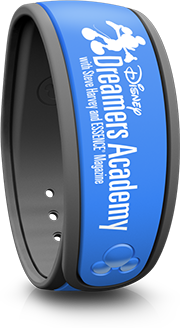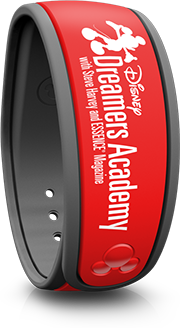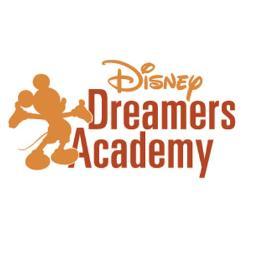 Seven Dwarfs Mine Train MagicBand
The Seven Dwarfs Mine Train MagicBand was given to invited press at the unveiling event for the ride at Walt Disney World. There were less than 150 of these given out. (April 30 – May 2, 2014)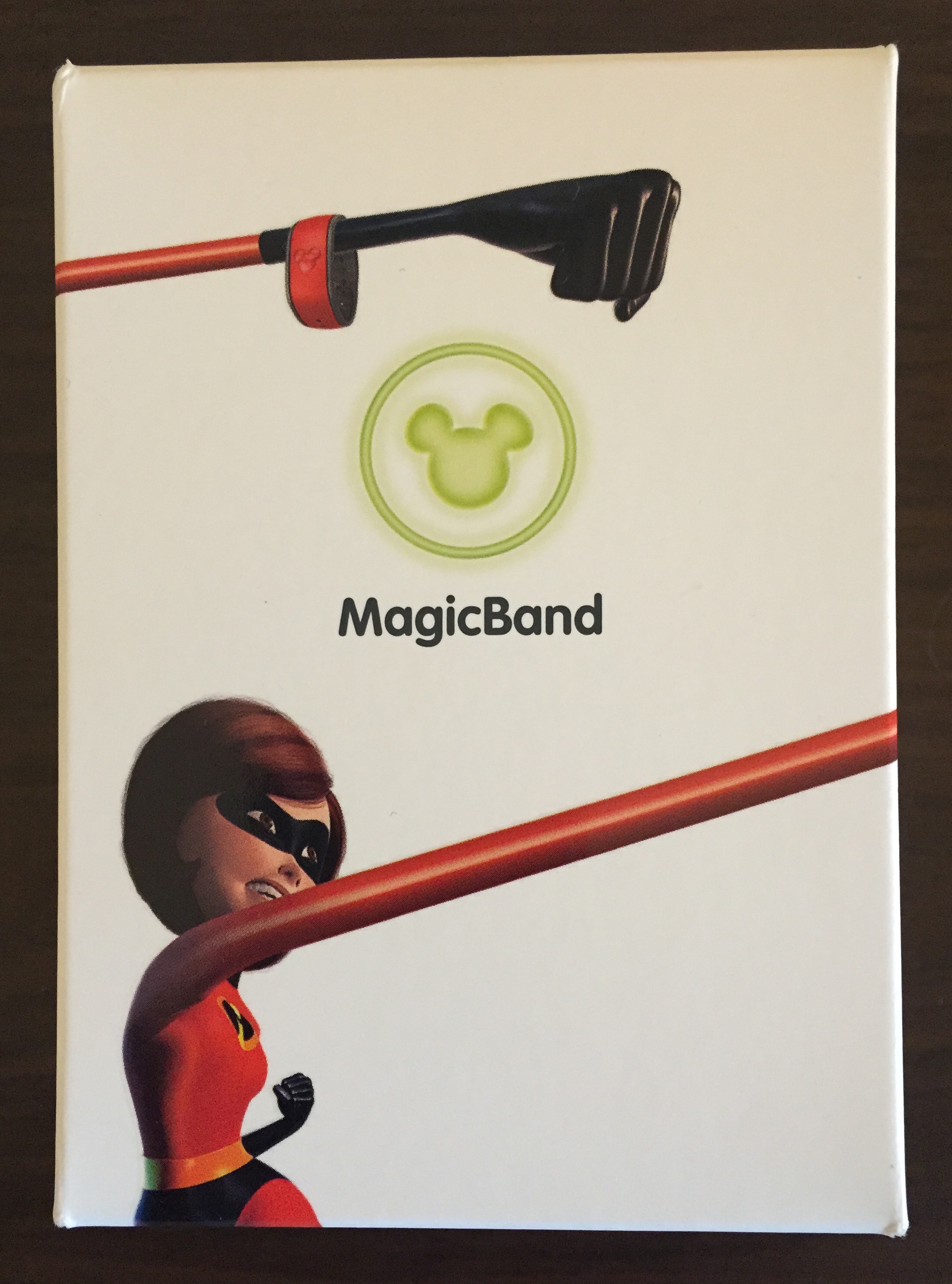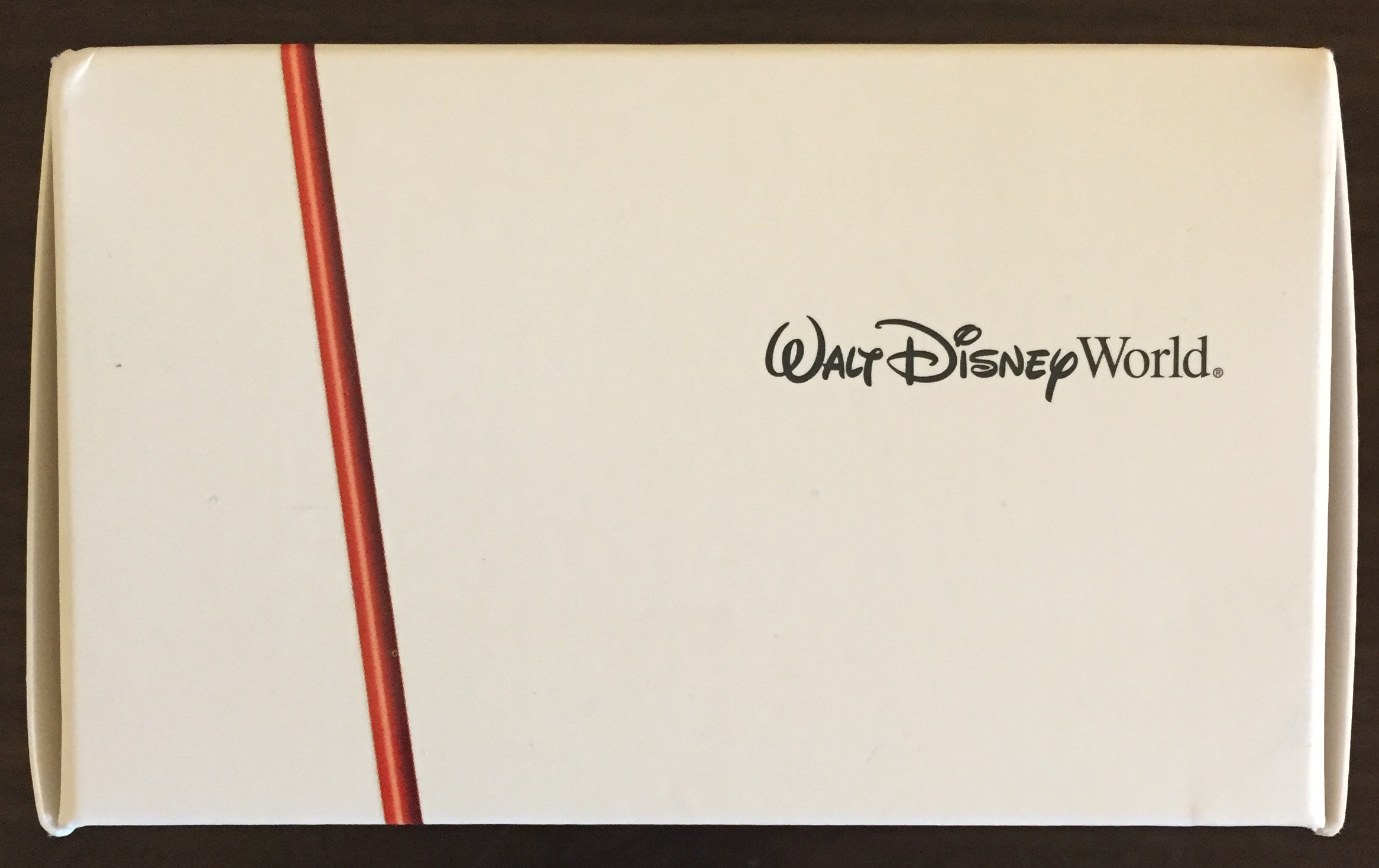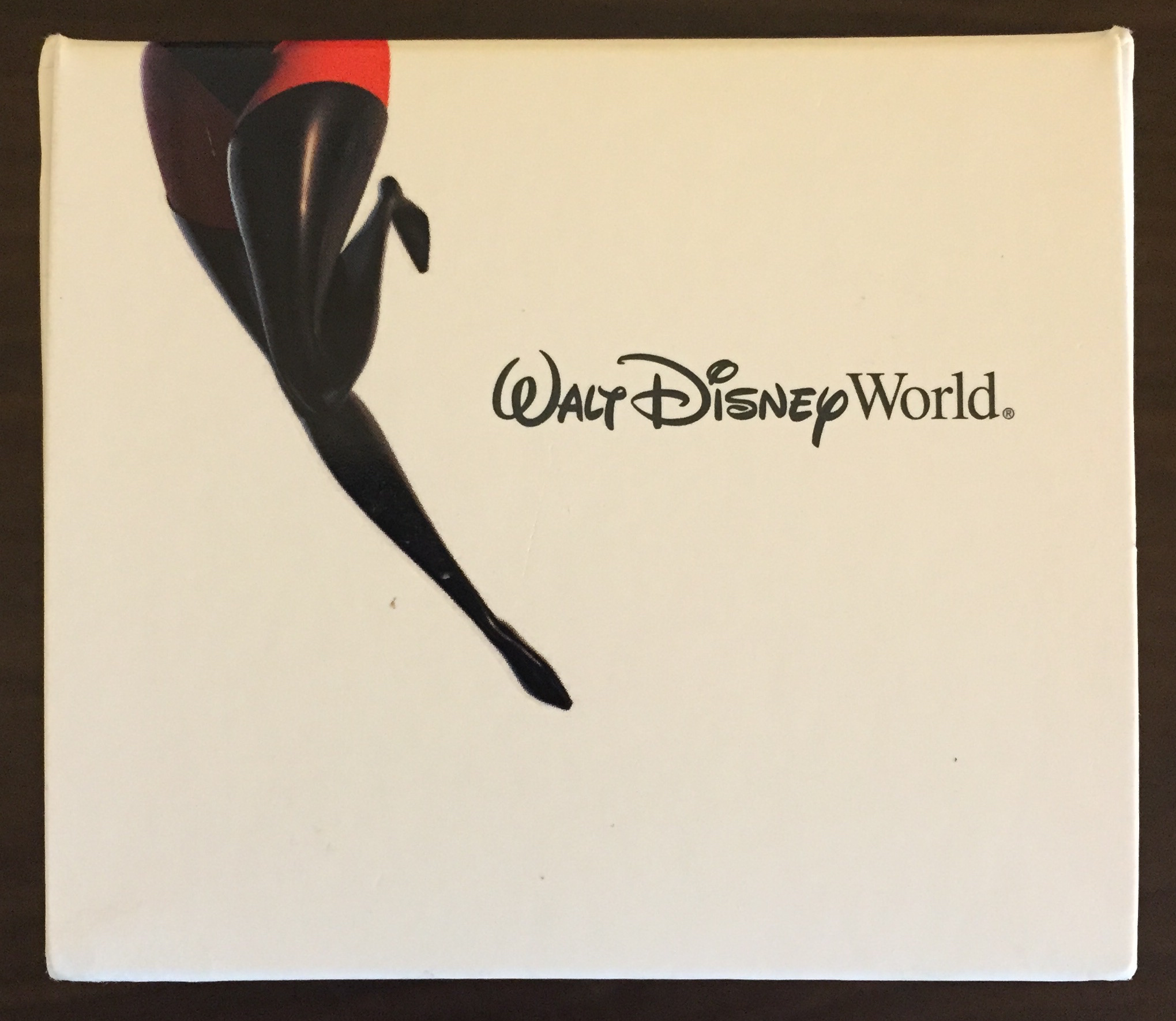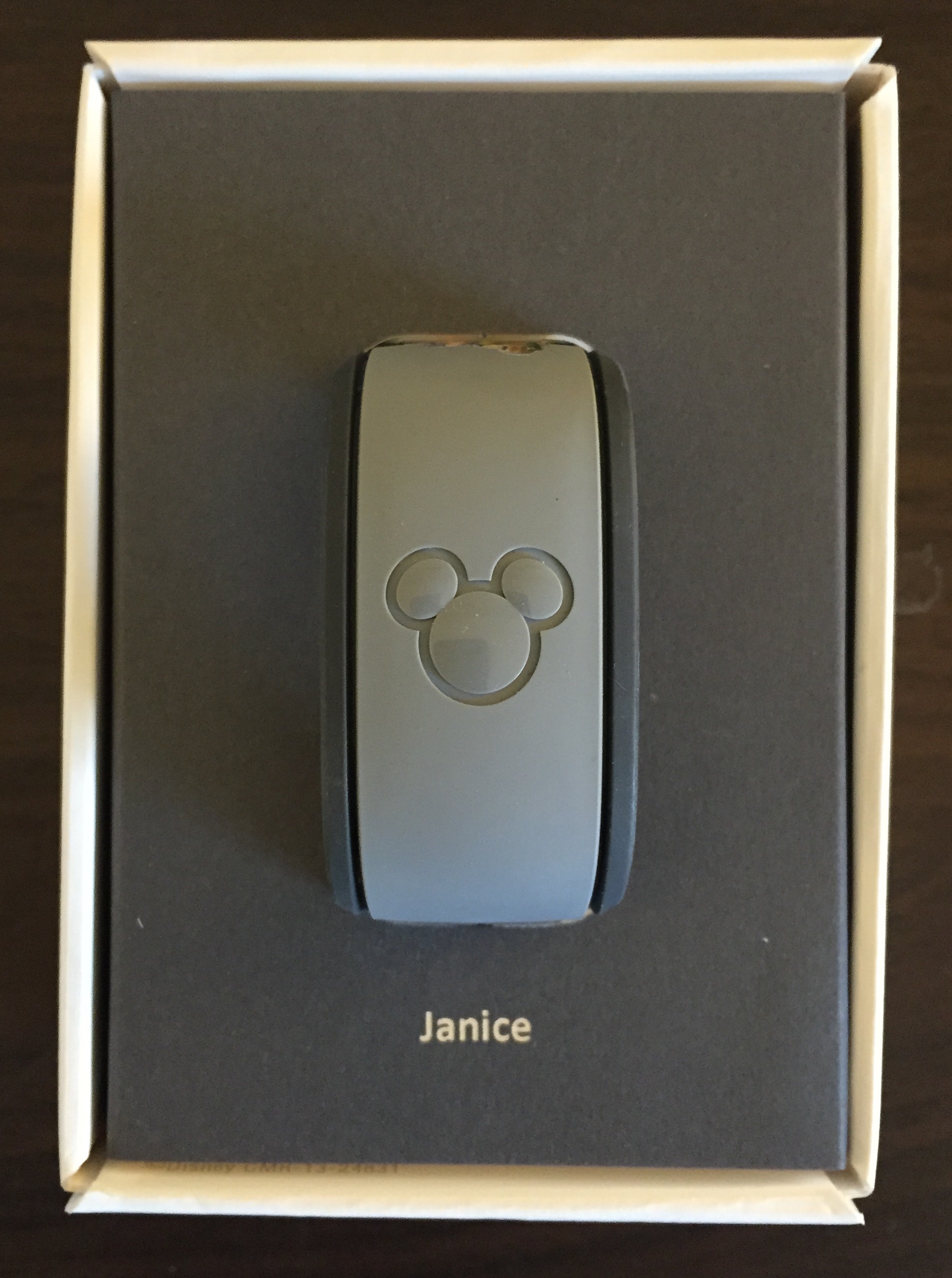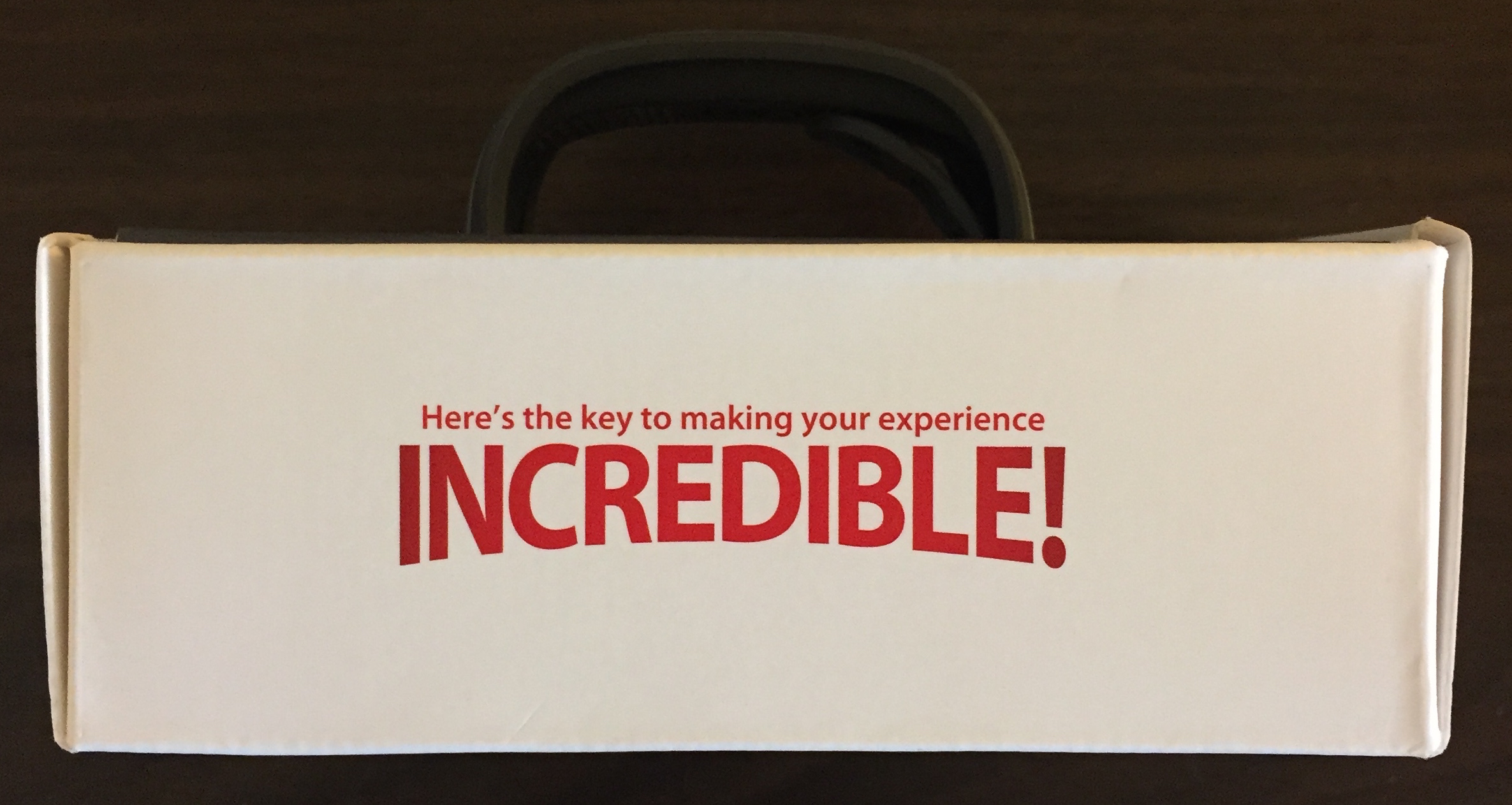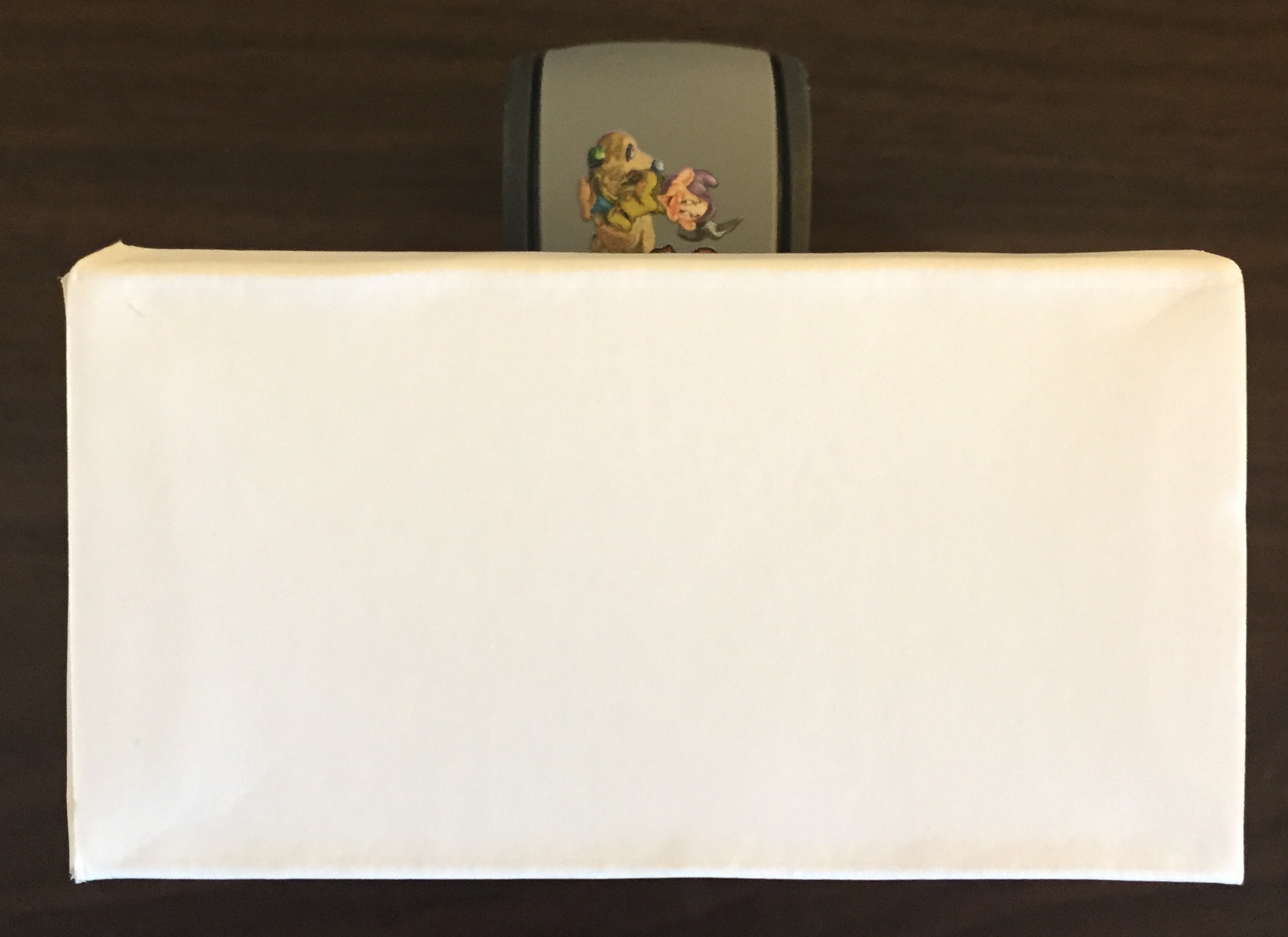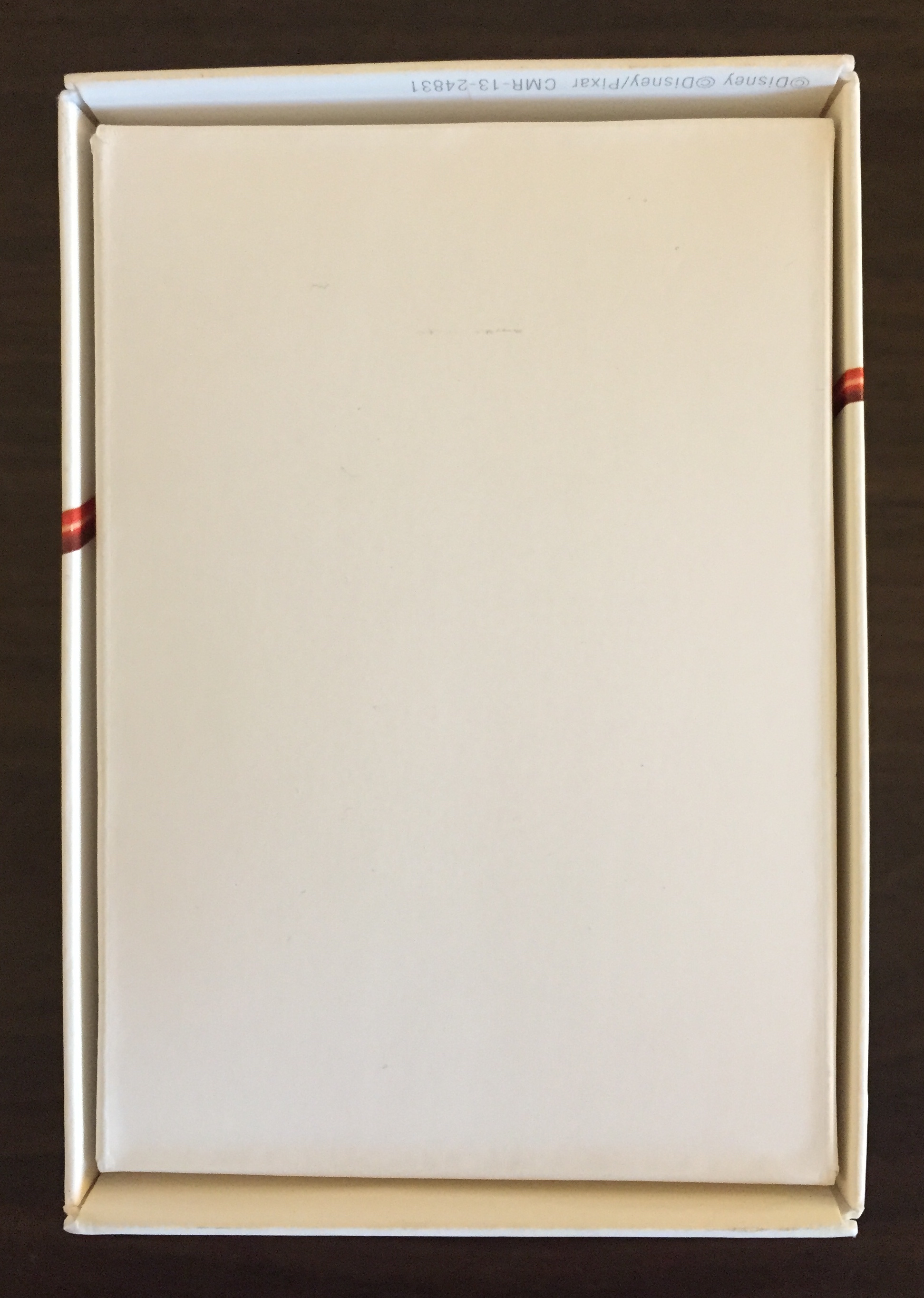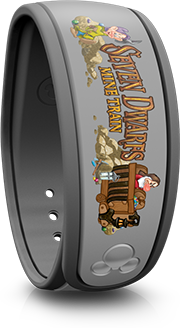 E-Ticket MagicBand
The E-Ticket MagicBand was given out at an economic development conference in Central Florida called One Orlando on December 4th, 2013 to attendees in a custom box. It's unknown how many were produced, but I have only seen three personally so I know the numbers are very low. I would say maybe 50-100 were produced for the event. Here is a letter given out to attendees, as well as a picture from the event of someone wearing one of the bands.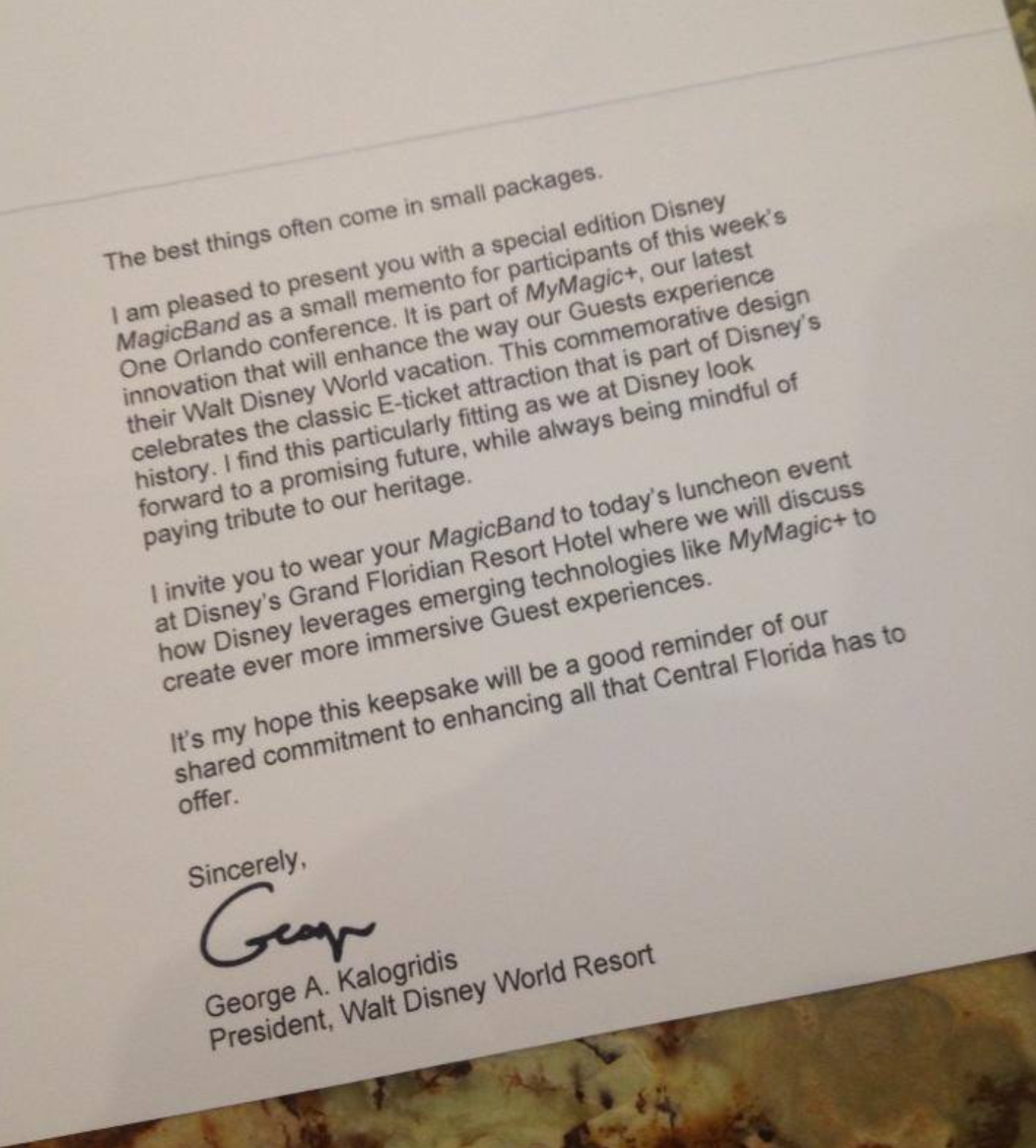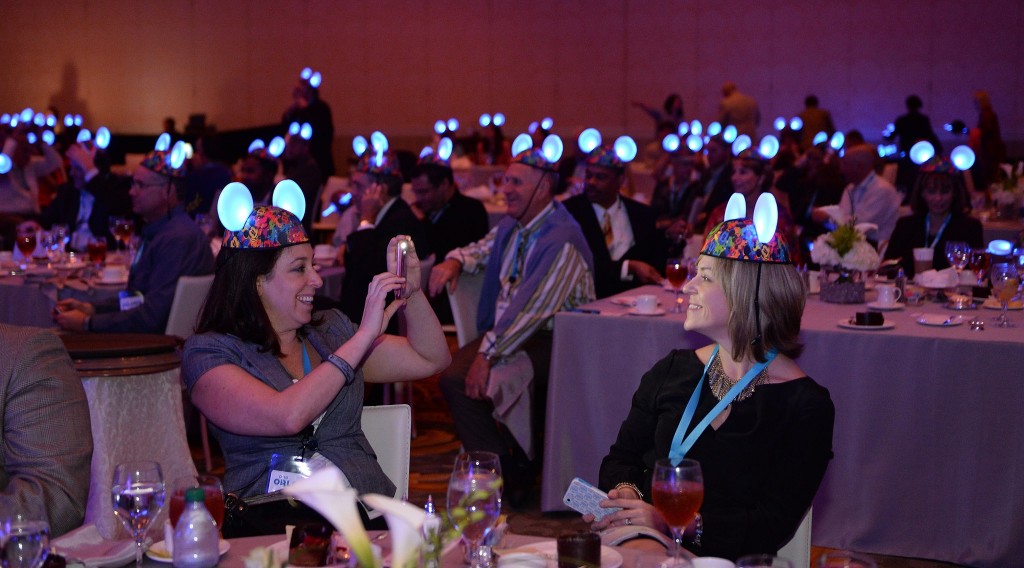 Due to the nostalgic nature of the box and MagicBand, its rarity, and the fact that it's one of the first MagicBands to have graphics printed on it, it's currently the most highly sought-after rare MagicBand. In the aftermarket I have seen this MagicBand with box in perfect condition sell for as high as $1800.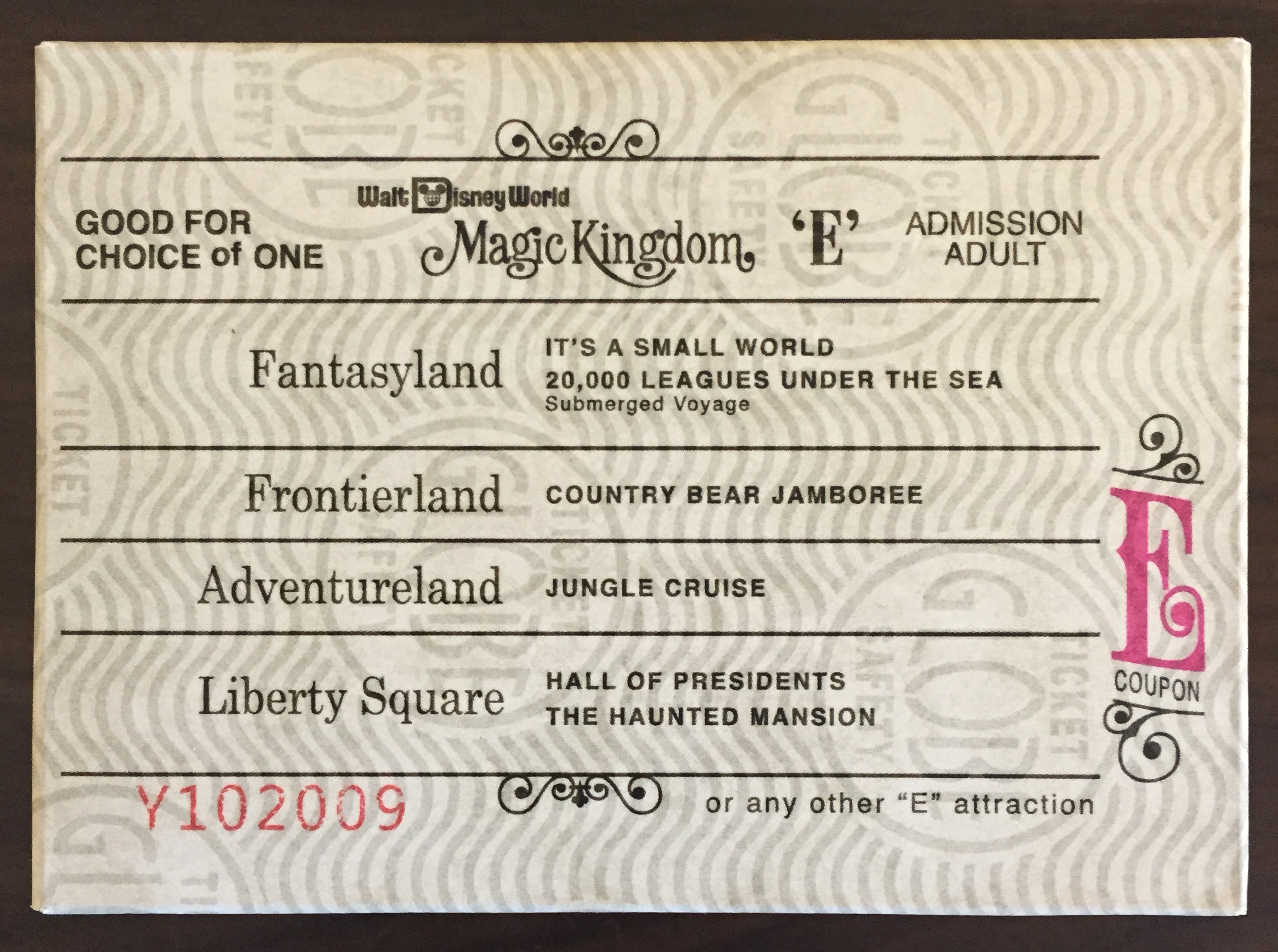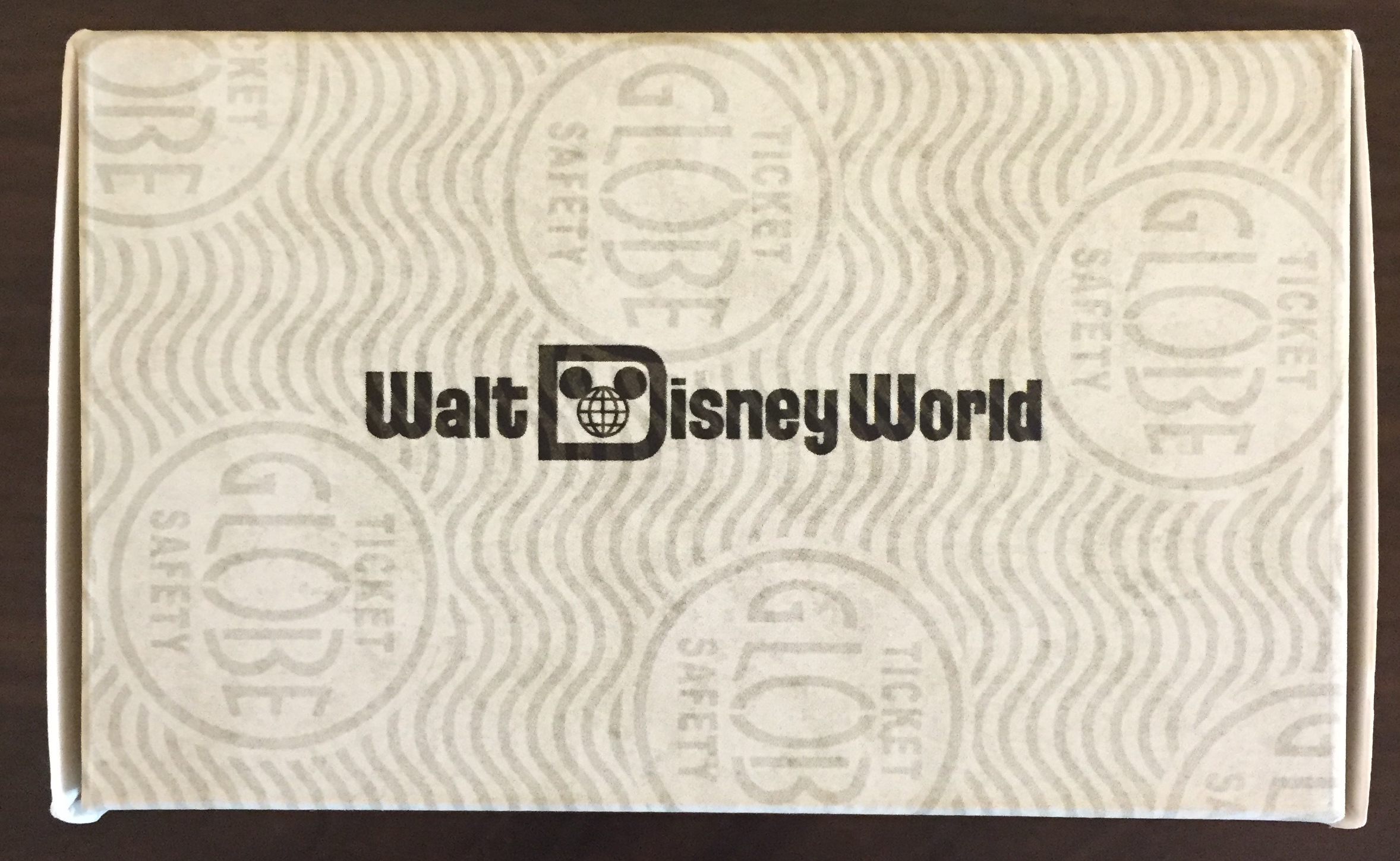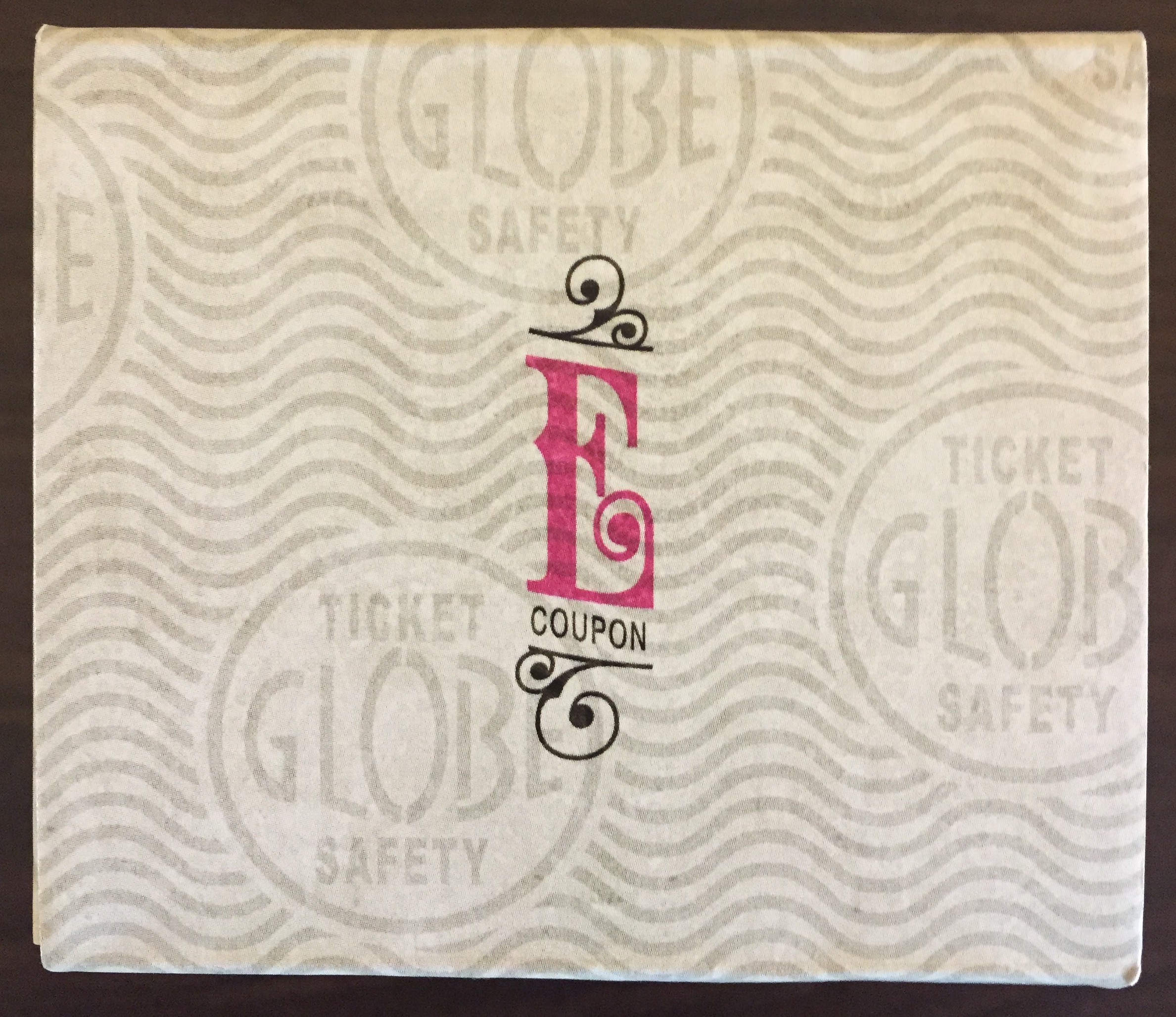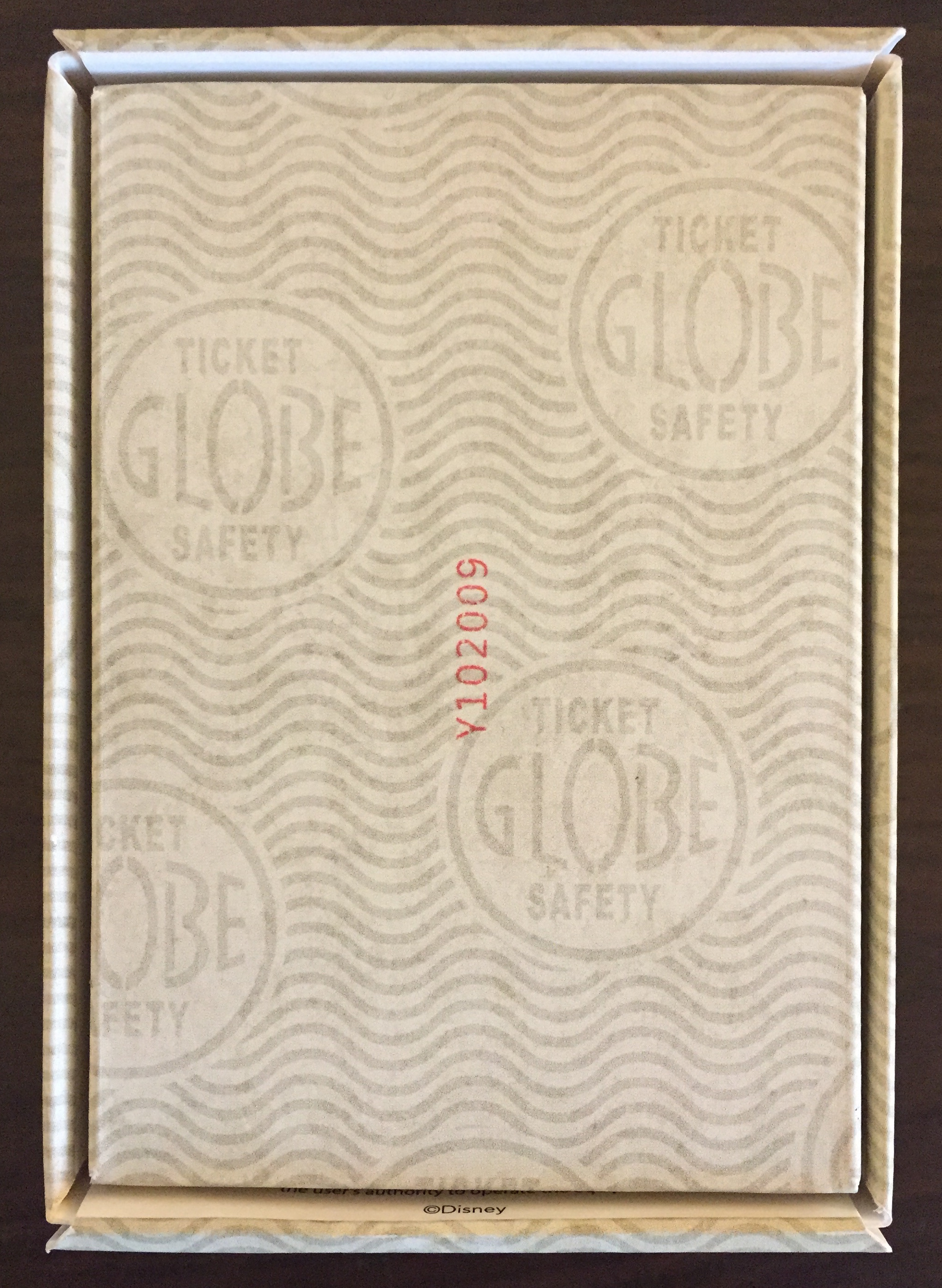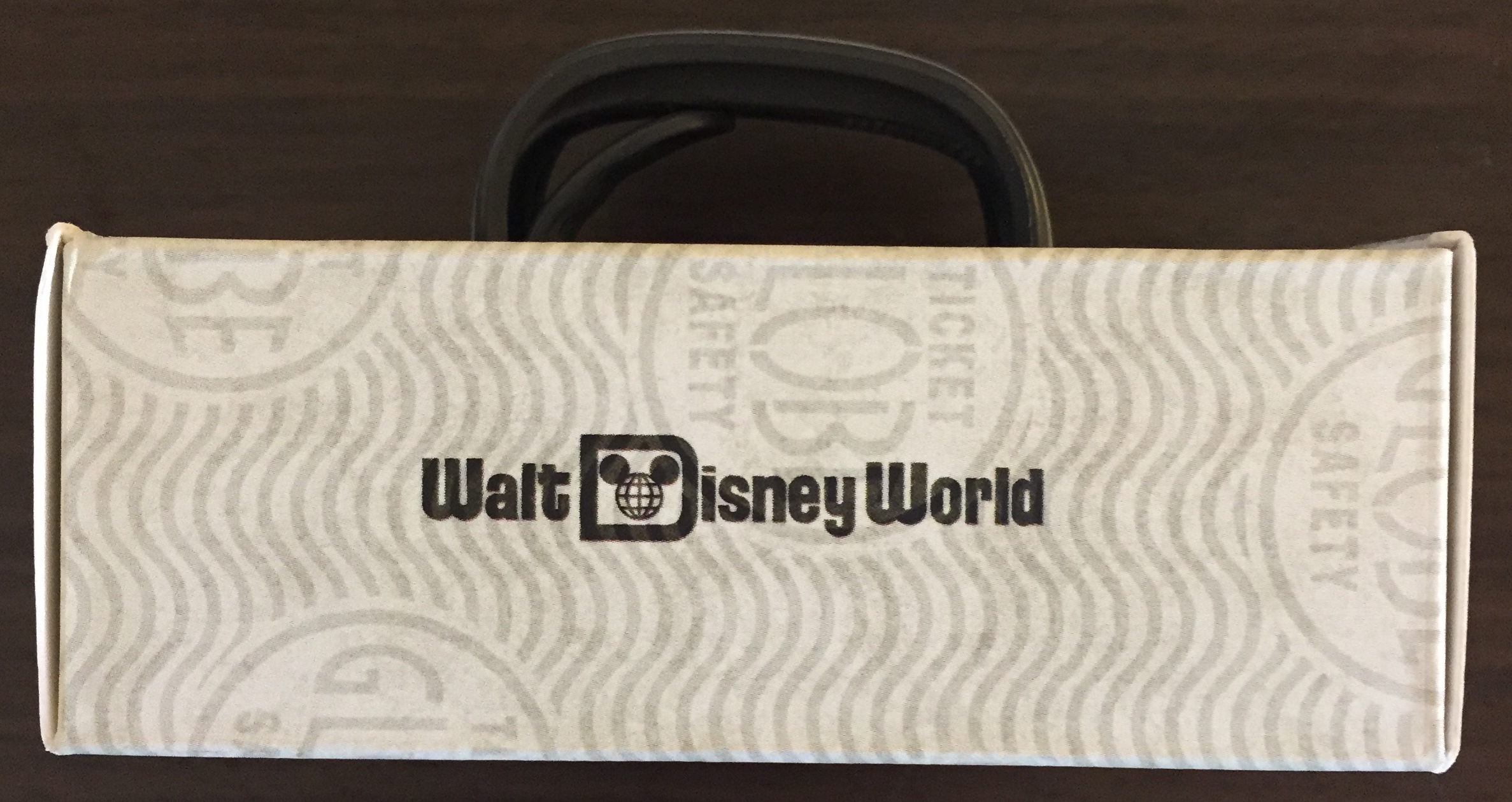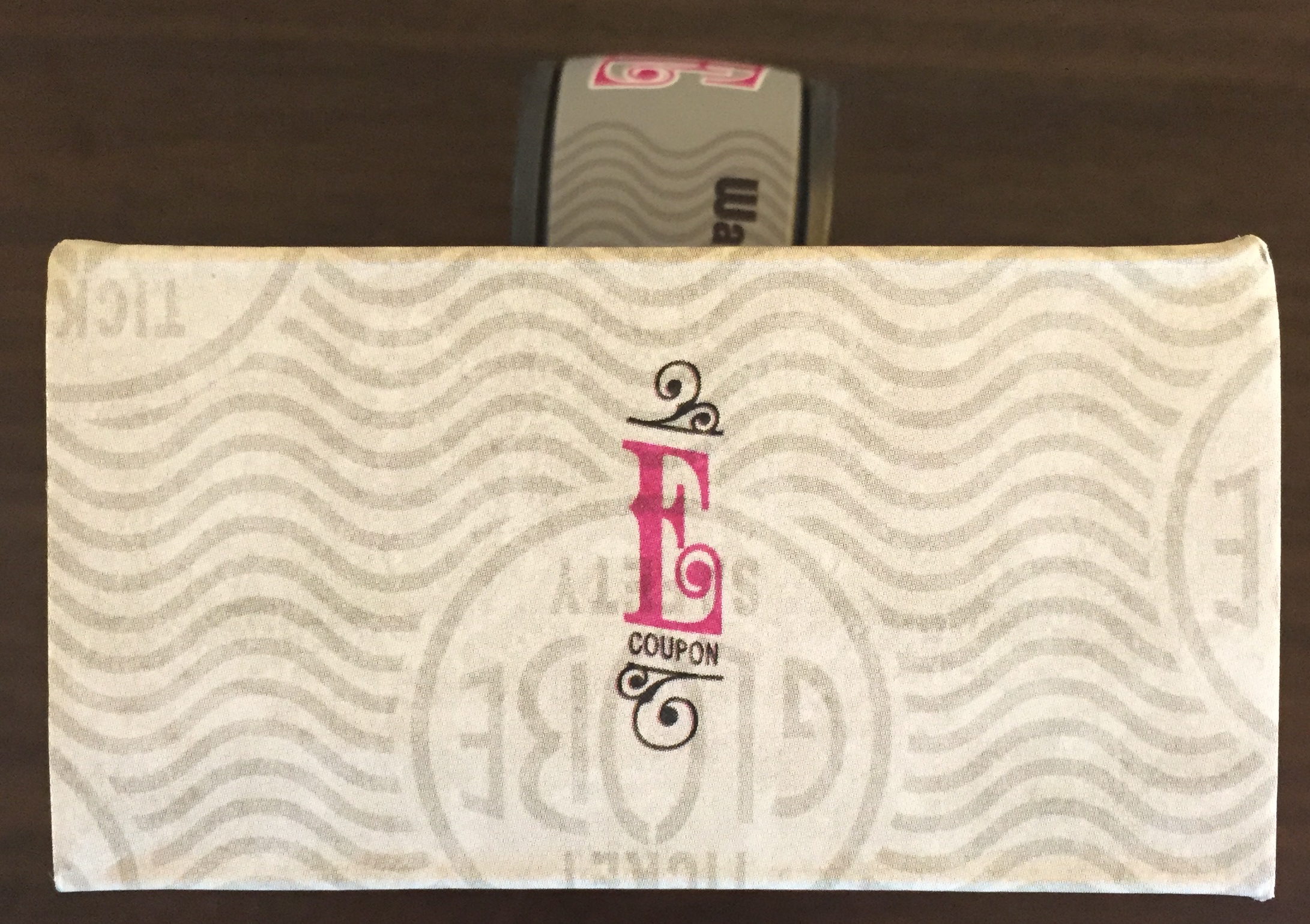 The E-Ticket MagicBand has actually appeared in two different inner boxes for some odd reason. The one shown in the left picture uses the traditional marketing Walt Disney script, while the one on the right side uses Walt Disney's actual signature. Very strange why this was changed, and I'm unsure which one was produced first. I know the one on the left, with the Walt Disney logo script, was given at the One Orlando conference. I am unsure about the one on the right. Everything else about both the band and box appears identical.
If you have an E-Ticket band WITH the box on the right that shows Walt Disney's actual signature, I will buy it from you. Contact me at ethanwa@me.com.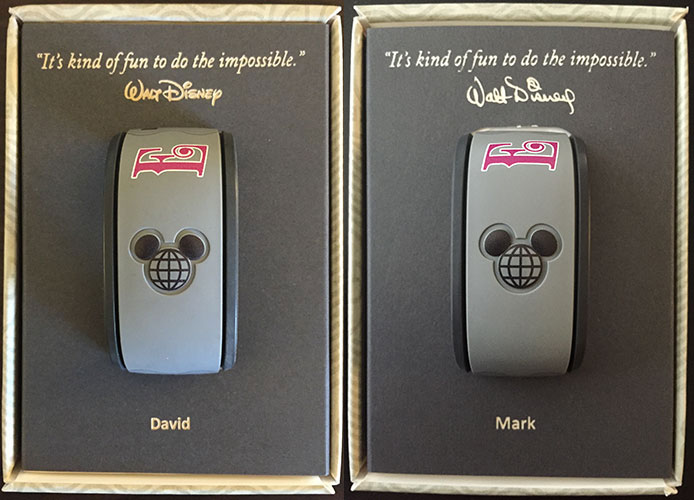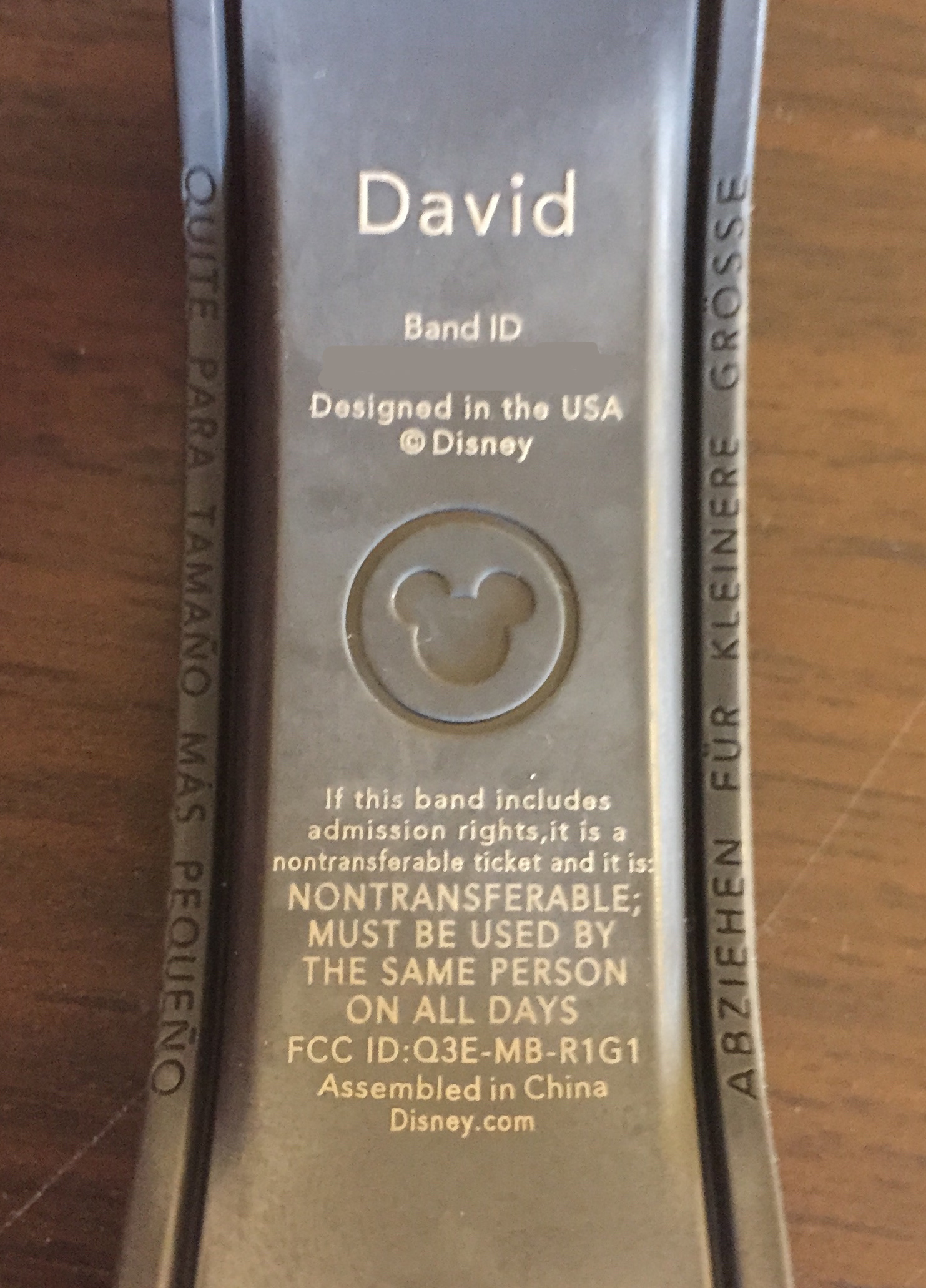 2013 Executive Management Meeting MagicBand
This was the first custom graphic MagicBand known to be produced. This special MagicBand was for the Disney 2013 Executive Management Meeting as gifts for executive Cast Members only. The exact date of the meeting is unknown and my personal guess is that less than 150 were given out. Executives such as Robert A. Igar (CEO at the time) and Tom Staggs (Parks & Resorts at the time) received one: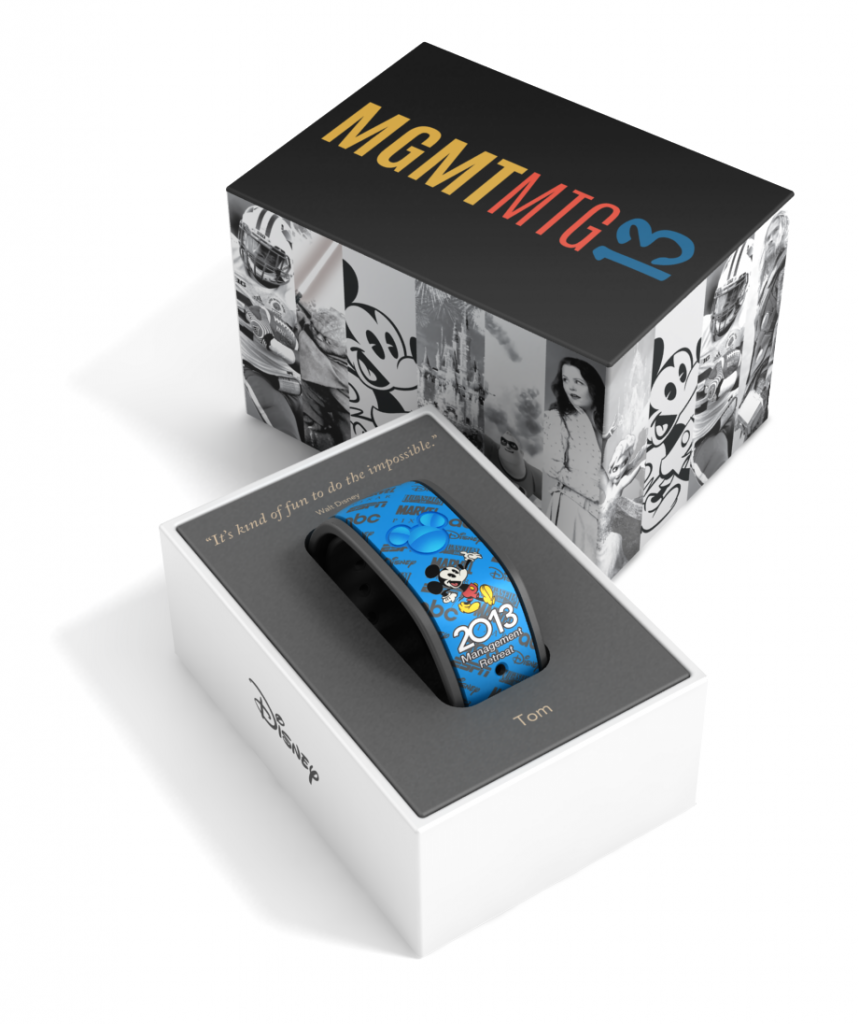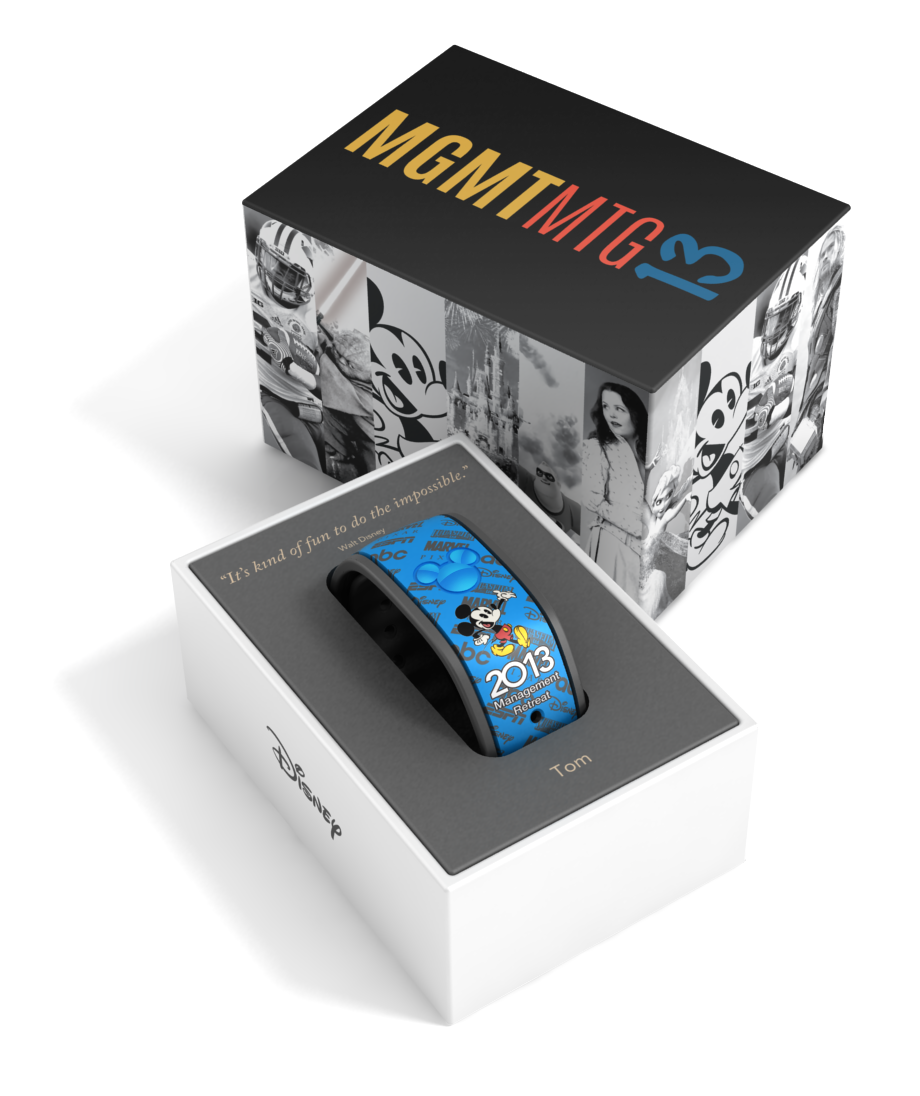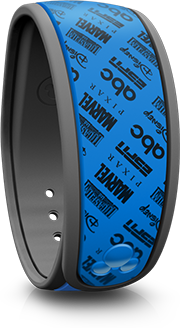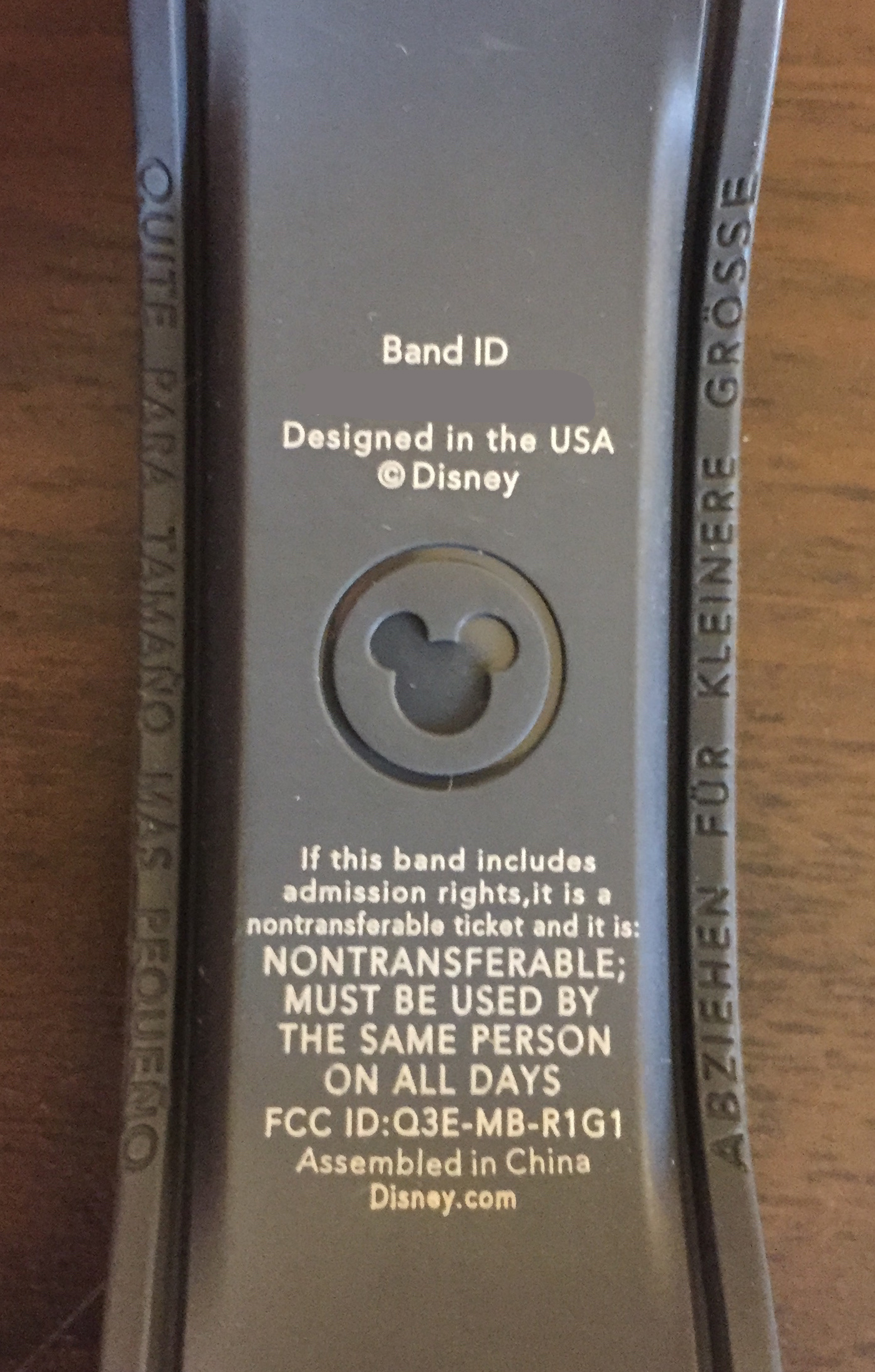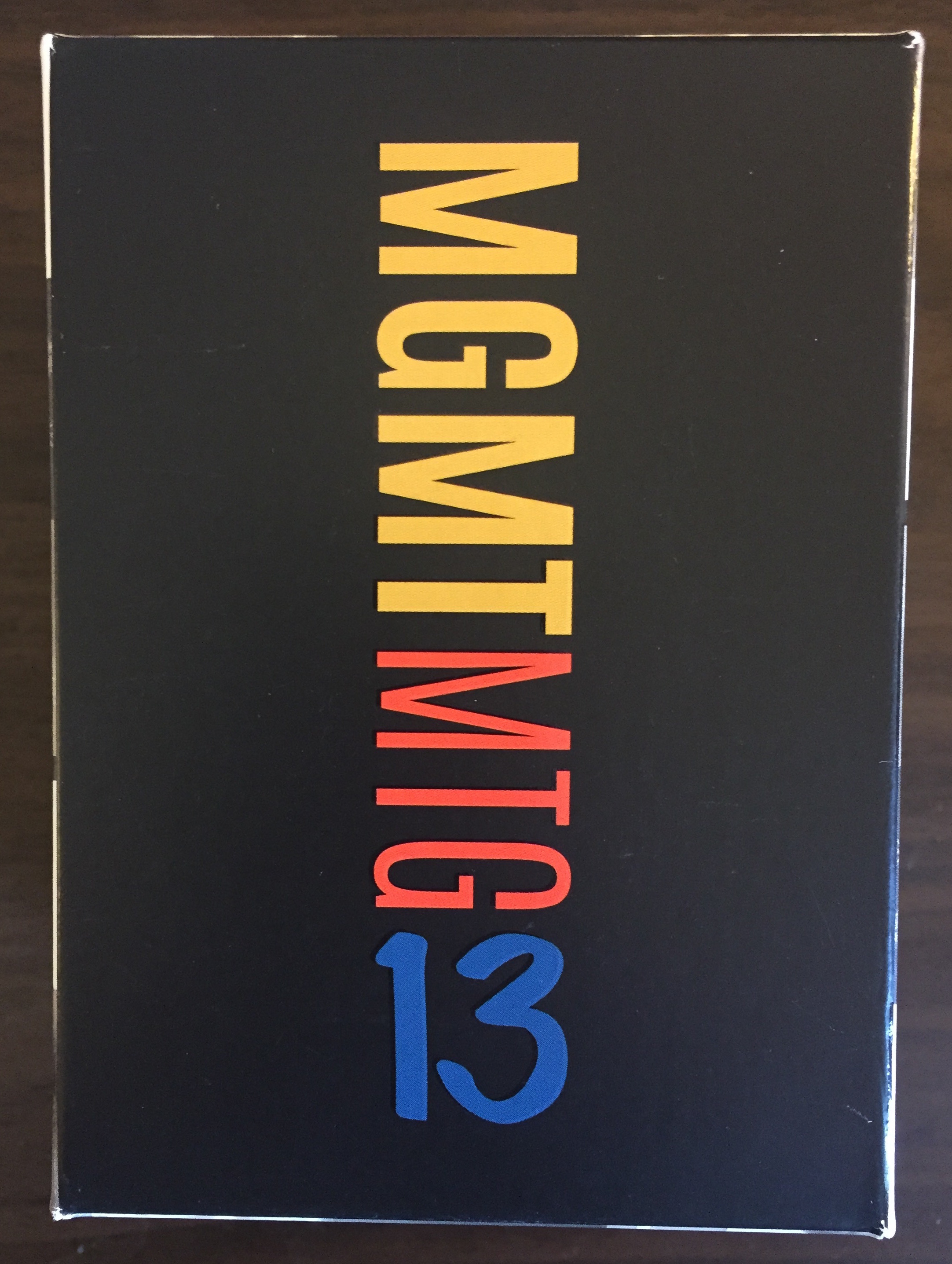 The outside edges of the box showcase all of the major pieces of The Walt Disney Company:
Marvel (Thor), Parks & Resorts (Castle), Animation (Elsa), Corporate (Mickey), ESPN (American Football), LucasFilm (Yoda), ABC (Once Upon a Time), Pixar (The Incredibles)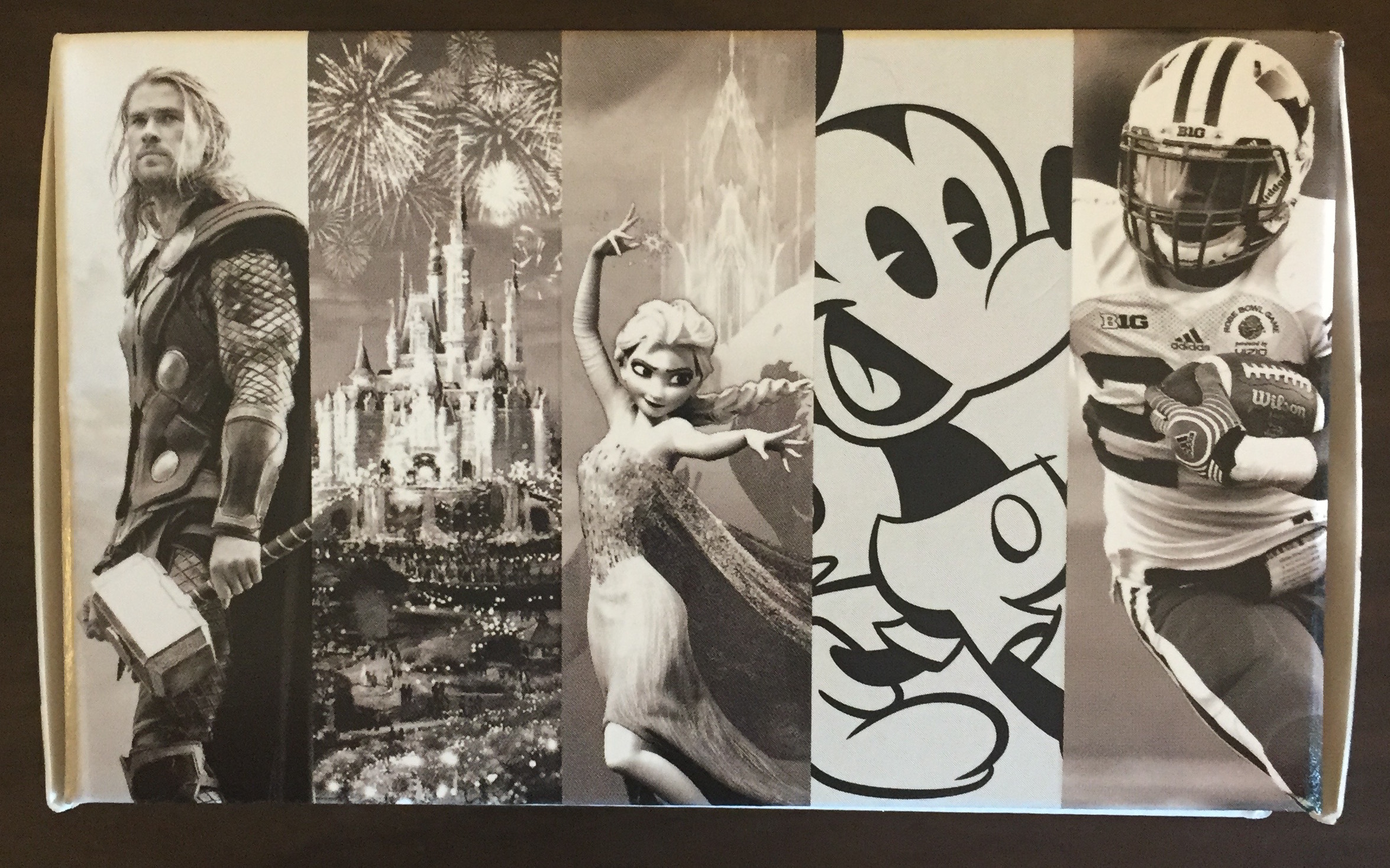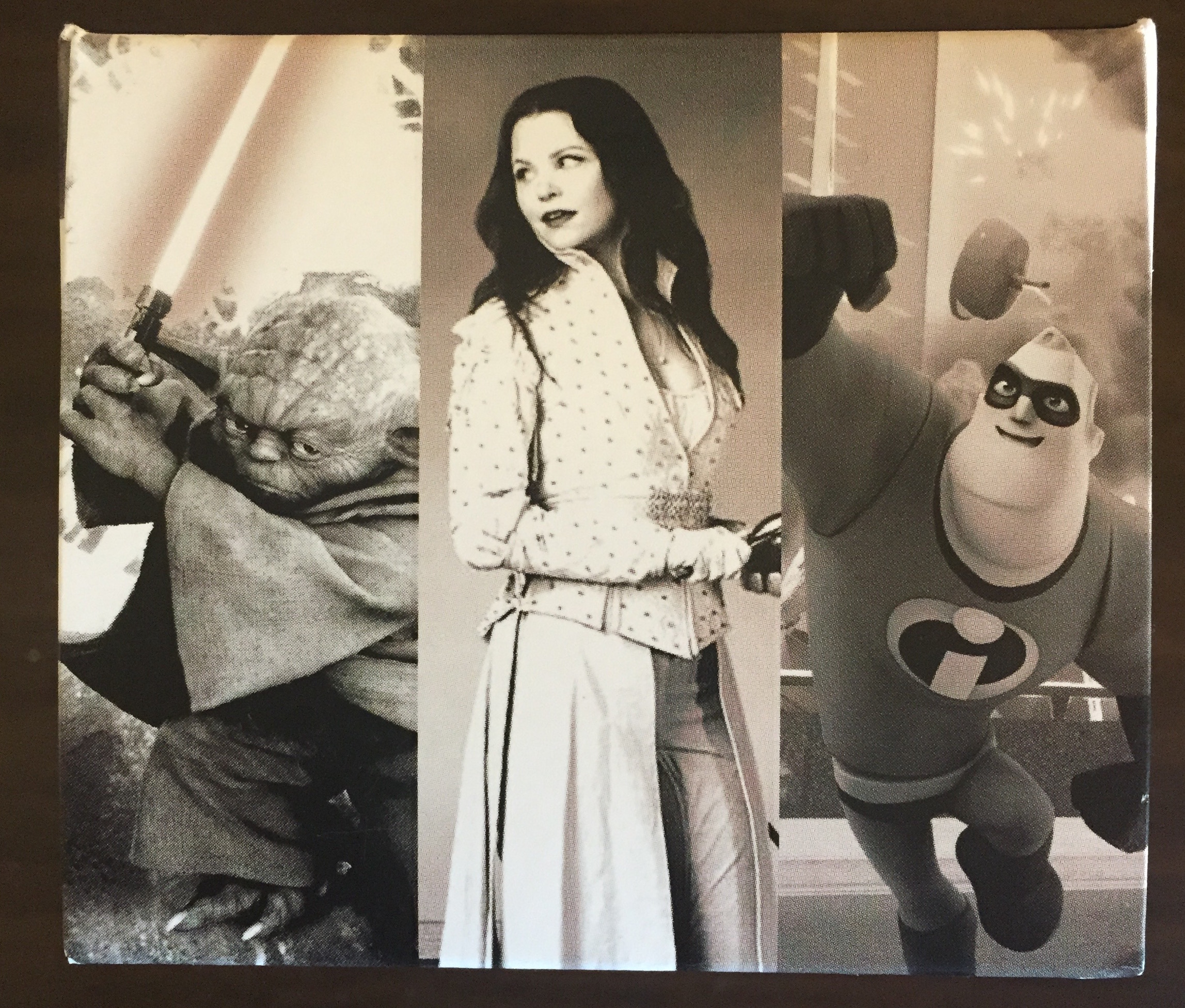 The inner sleeve on my particular box does not include the Walt Disney quote (as seen in the marketing image at the bottom of this page) for some odd reason. This box may have been created for Disney Executive Vice President of Public Affairs at Walt Disney Parks and Resorts Kristin Nolt Winged, but that is just a guess based on the name printed on the box.