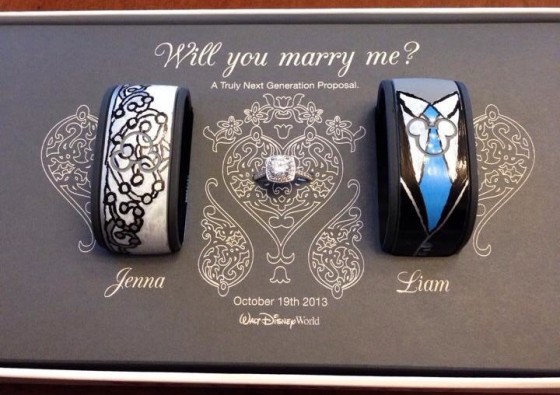 Check out this amazing custom laser etched box and hand painted MagicBands created by Disney Cast Members for a special wedding proposal. It's now considered the first MyMagic+ wedding proposal!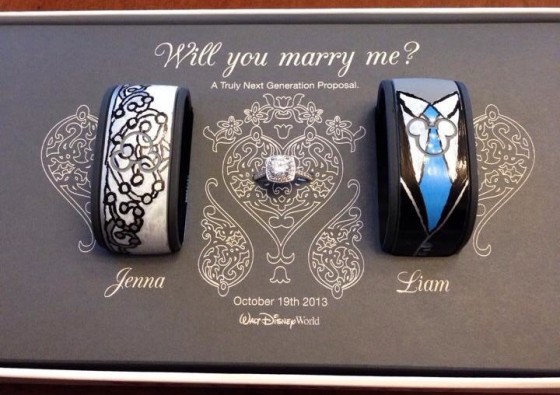 Many people hand paint MagicBands to customize them, which I don't post about on this website because I want to stick to official Disney merchandise, but this is the first time I've seen a box laser etched this way. What makes it special and relevant to this site is that it was created by Disney Cast Members in what can be considered an official one-of-a-kind Disney product.
For the full story on this entire proposal, check out: http://howheasked.com/disney-marriage-proposal
I can definitely see Disney doing more of this in the future via the Wedding Pavilion at the Grand Floridian or through Disney Special Events.