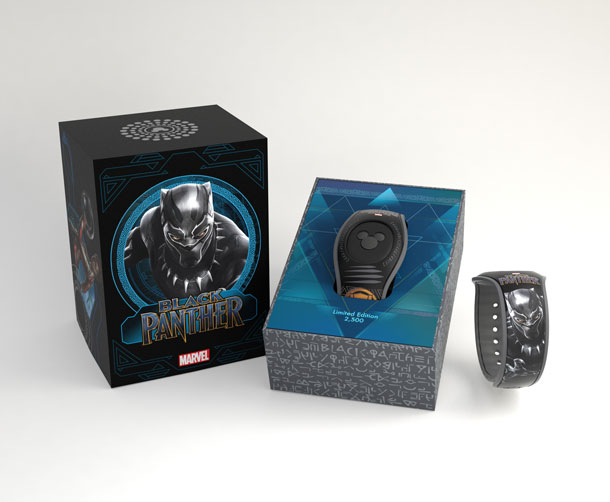 The Disney Parks Blog had some major news for us in the MagicBand world today, with the announcement seven new MagicBands, and one that we already knew about (Peter Pan on navy blue). So let's break down what Erika Jarvis, Project Manager of MagicBands, surprised us with for the month of February 2018.
First off, two new Dooney & Bourke MagicBands were shown. The first one, on a new new color, cream, will be Limited Release that will come in specialty suitcase-themed packaging. It will only be available exclusively in the theme parks for $48 plus tax. This will be out February 9th.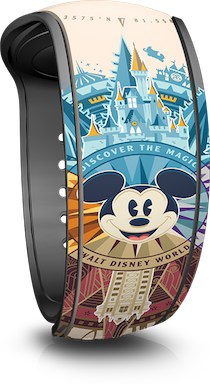 The second Dooney band is a Limited Edition 500 band, the lowest limited numbered band in a few years. It will be offered at the 10th Disney Princess Half Marathon Weekend expo at the ESPN Wide World of Sports beginning on February 22 for $48 plus tax.
The new Marvel Black Panther movie is getting Limited Edition 2500 band. It comes in an awesome black and blue box and is the first ever Marvel themed Limited Edition band. This will be for sale on February 16 for $32.99 plus tax.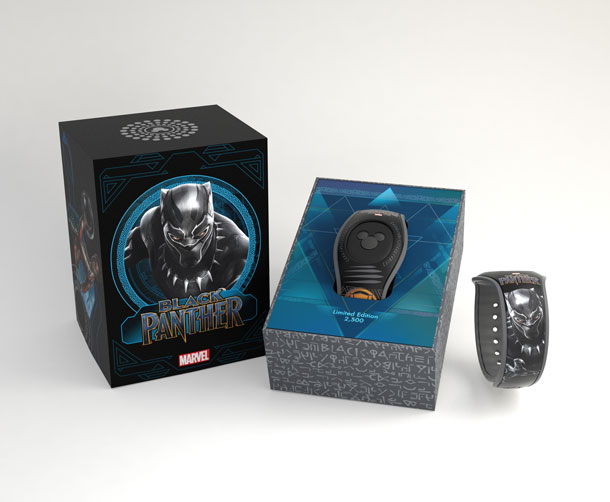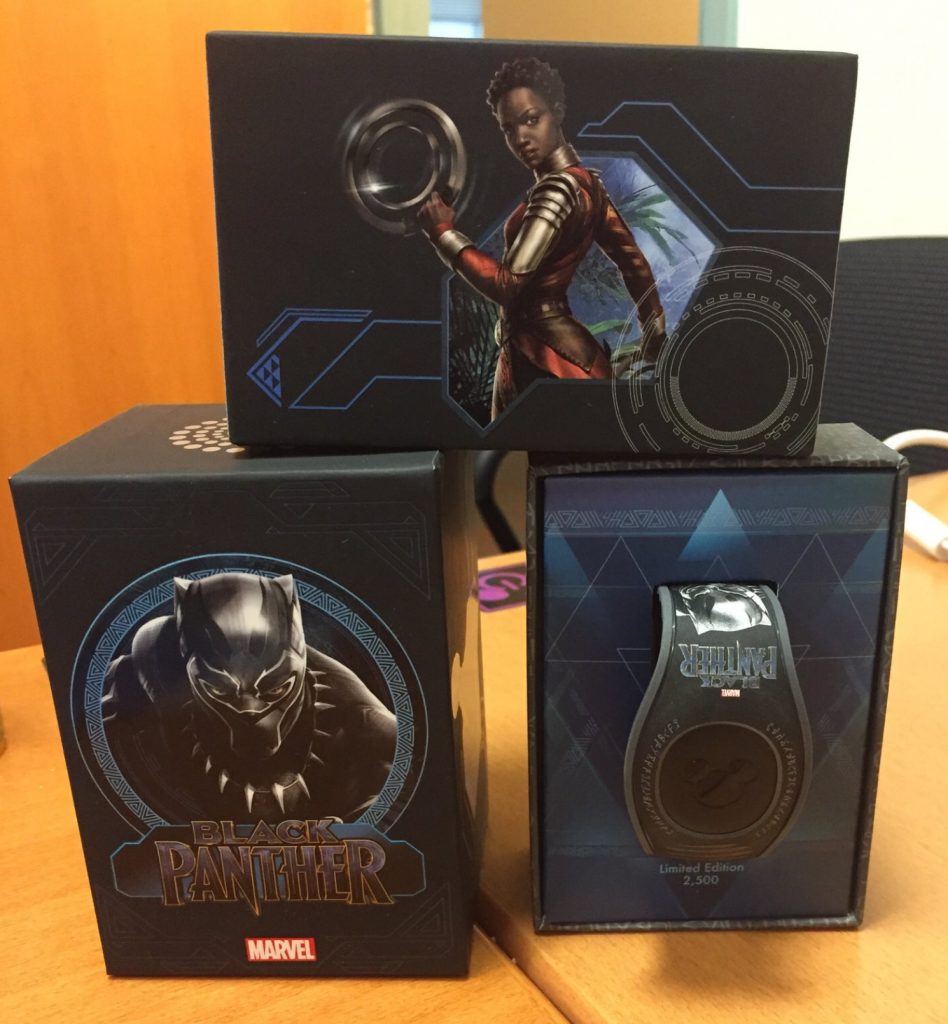 And finally there were a number of Open Edition bands announced. These include bands for Lion King, The Little Mermaid, and two for The Nightmare Before Christmas, one a standard band featuring Jack and Sally, and another glow-in-the-dark black Oogie Boogie band. These will all be $22.99 and available starting February 12th.