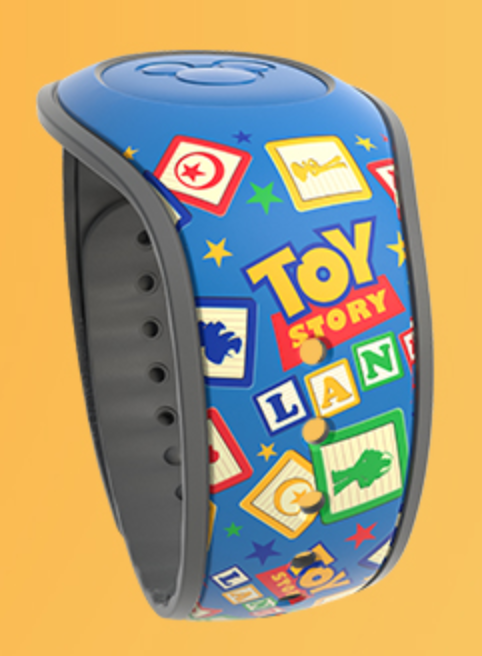 Disney today announced an exclusive Toy Story Land MagicBand that comes with a vacation booking package that's only available to residents of the UK and Ireland. The package was created to help celebrate the new Toy Story Land opening in Disney's Hollywood Studios on June 30th, 2018. You can read all the details about this offer here, but I'll break it down for you below.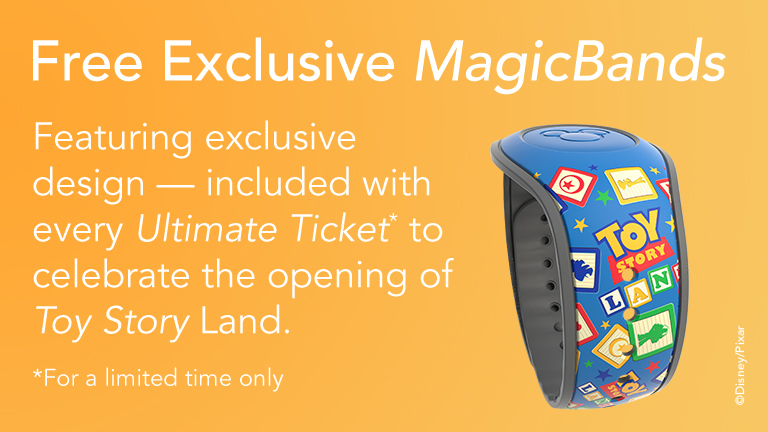 If you live in the UK or Ireland and book a ticket or vacation package with Disney between today and July 31st, 2018, you'll receive a voucher to pick up your MagicBands once you arrive. The bands will be at World of Disney in Disney Springs waiting for you, and you'll need to provide the Cast Member the voucher to receive them there. You can book your vacation or ticket for use any time up until December 31st, 2018. After that, you'll no longer be able to get the MagicBands.
I don't have many details on the band besides the picture shown here, but the site does mention that the band is "limited edition". Whether this means it comes in a special box or makes special touch point effects remains to be seen.