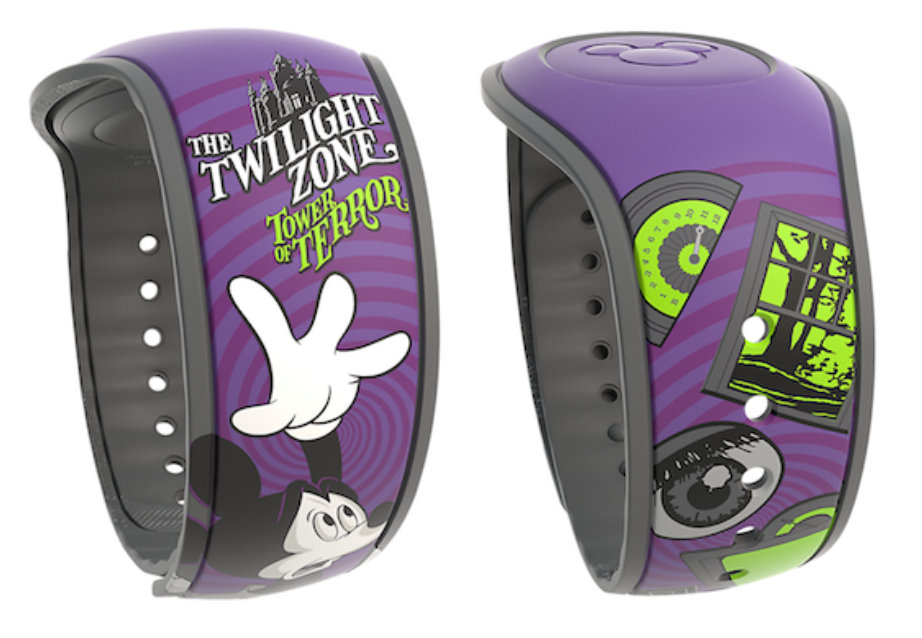 Check out this new The Twilight Zone Tower of Terror MagicBand featuring Mickey Mouse on a purple base color with glow-in-the-dark features. It's an Open Edition and available today in the parks. This band is priced at $22.99, even though the sticker on the back below says $29.99. Disney has since corrected this price mistake. As of right now, this band is sold in-store only and is not available for purchase online (UPDATE: It's now online). The barcode SKU is 400020631619.
There are appears to be two versions of this item for the same price. One glows in the dark and one does not. It's odd that Disney would release two versions like this and it makes me think there is some mistake, but who knows. You can see the difference in the packaging below. The band in the non-glowing packaging was tested and it indeed does not glow.
The going theory is that because all of the glowing bands have a flaw around Mickey's left eye (see pictures below) that Disney has decided to sell the remaining stock of those bands off at the cheaper $22.99 price (instead of the original $29.99) and just started making the bands standard Open Edition without any glowing effects going forward to prevent the printing error at $22.99 as well.
If you want to order this band, you can do so by clicking this link which will take you right to the product.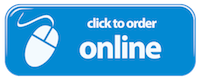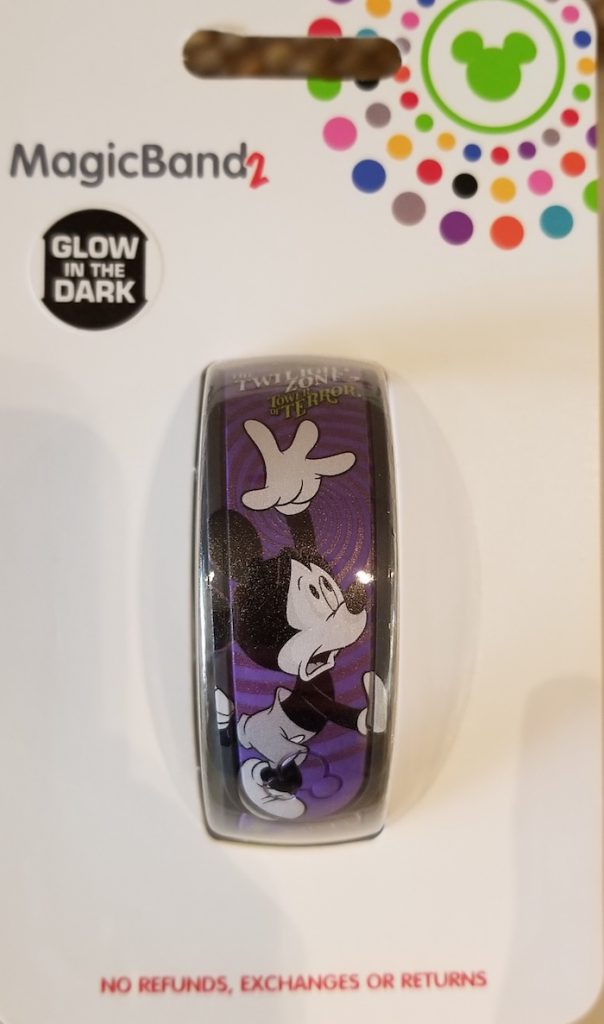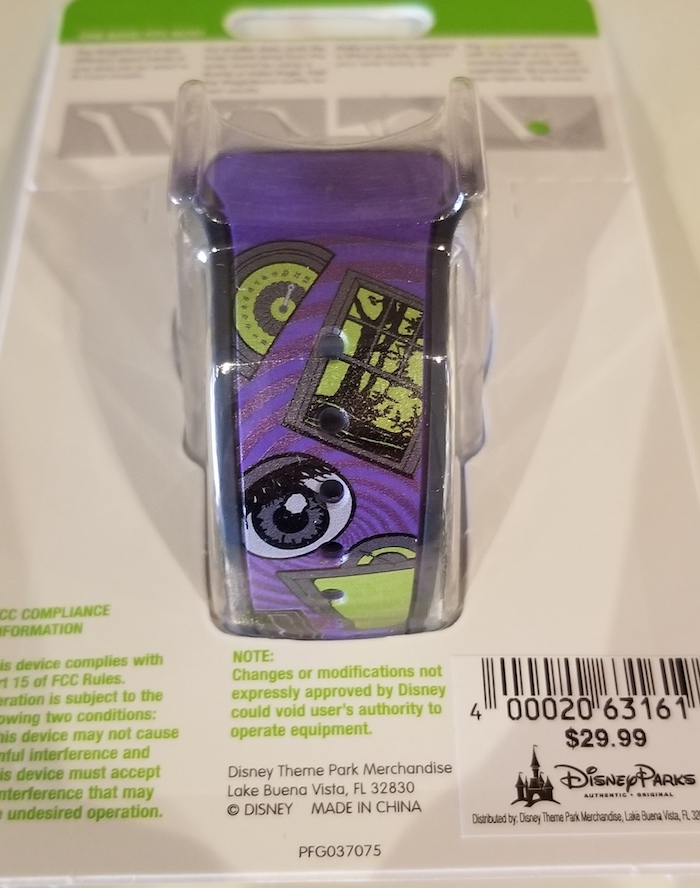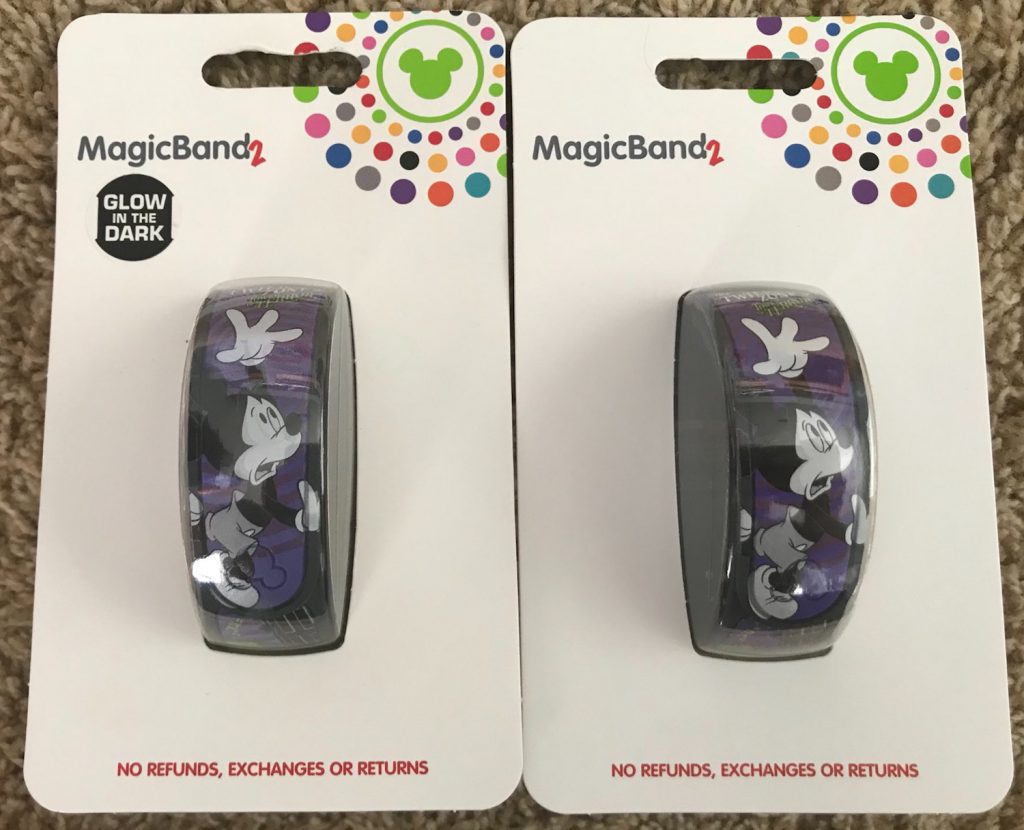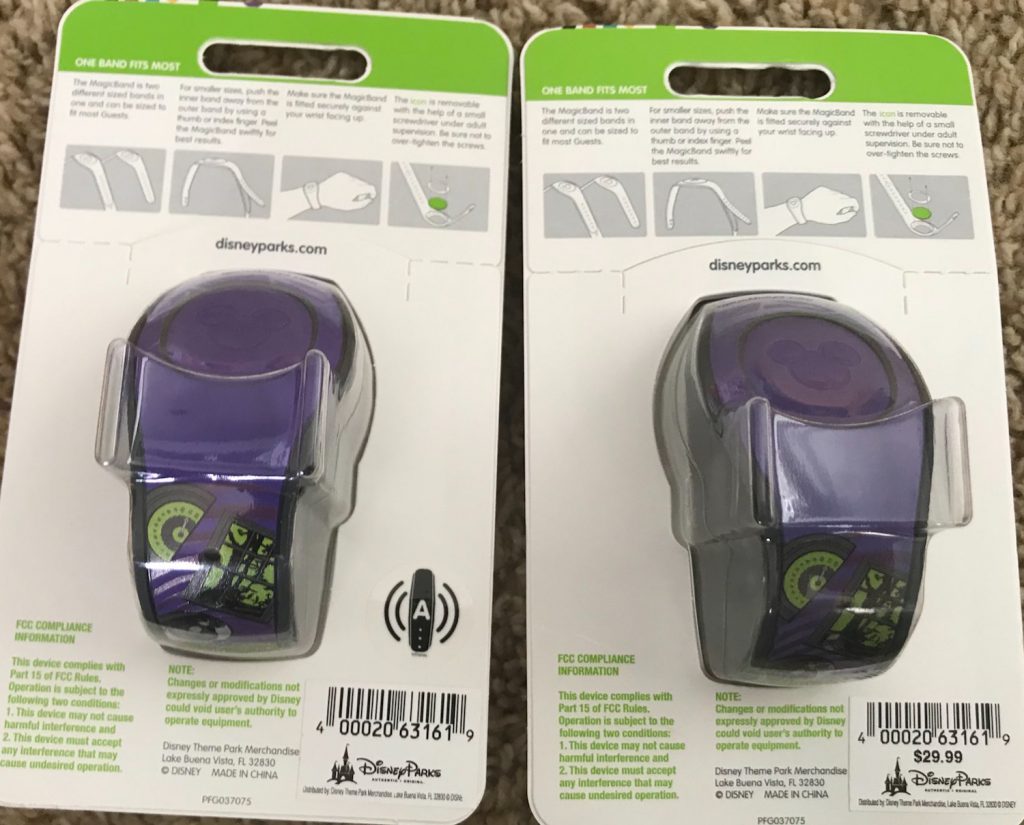 None-glowing version with fixed eye: