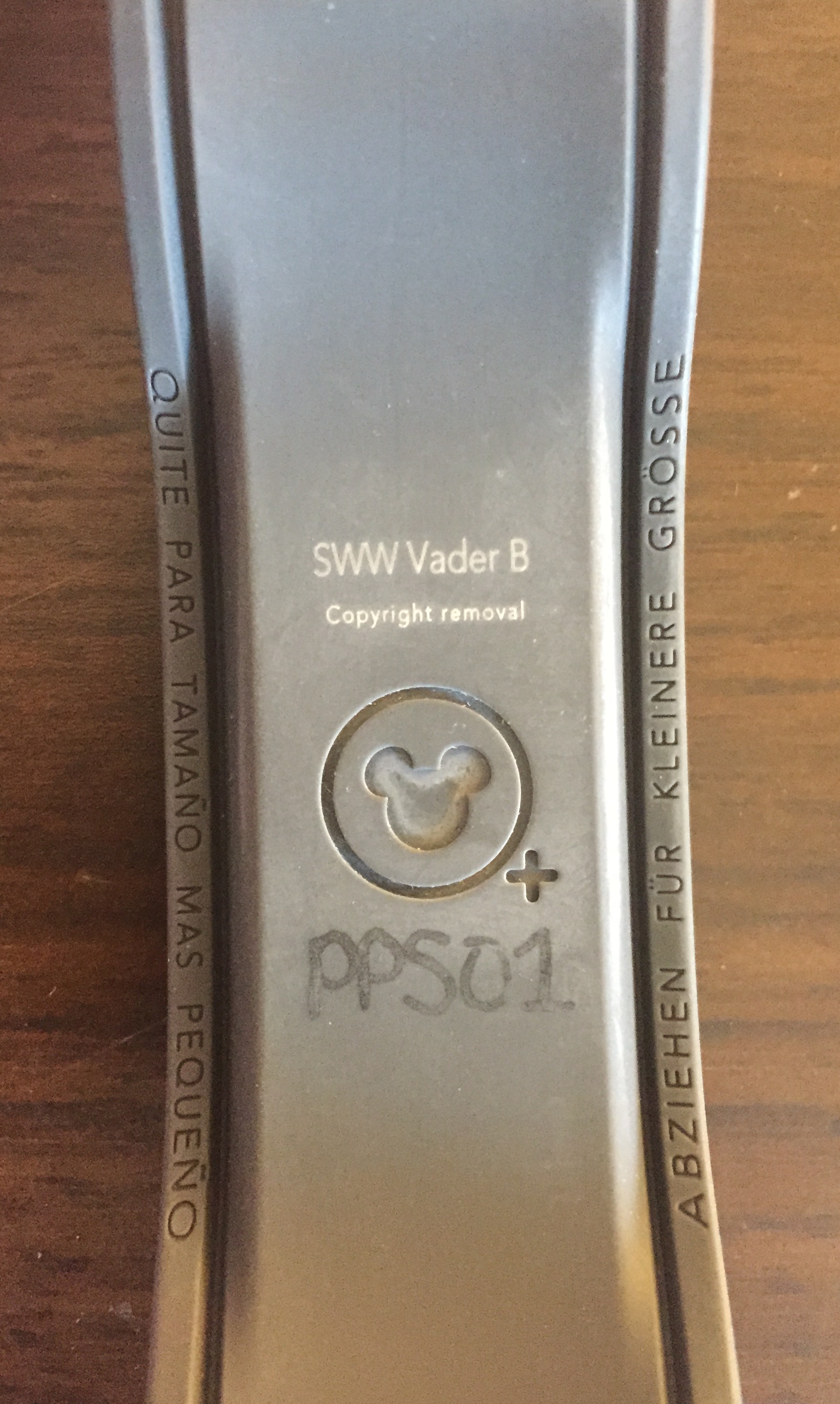 Today I was lucky enough to obtain a new item for my collection: A prototype Darth Vader MagicBand from the 2014 Star Wars Weekends. I was able to get this from someone directly within Walt Disney Imagineering.
As you may recall, the Darth Vader and Yoda MagicBands were actually the first graphic MagicBands Disney ever sold to guests. Previously, Disney had made some for special events like management meetings, but never before had they been offered for sale to the public. The Star Wars Weekends bands were actually released on the 5th weekend of the event at Hollywood Studios, came in a special box, and were the first to make lights/sounds at FP+ touchpoints. It was really those MagicBands being released that excited me and kicked off the idea for this website.
The outside of this special prototype MagicBand looks and feels the same as the one released to the public. So nothing special there. Here's a picture: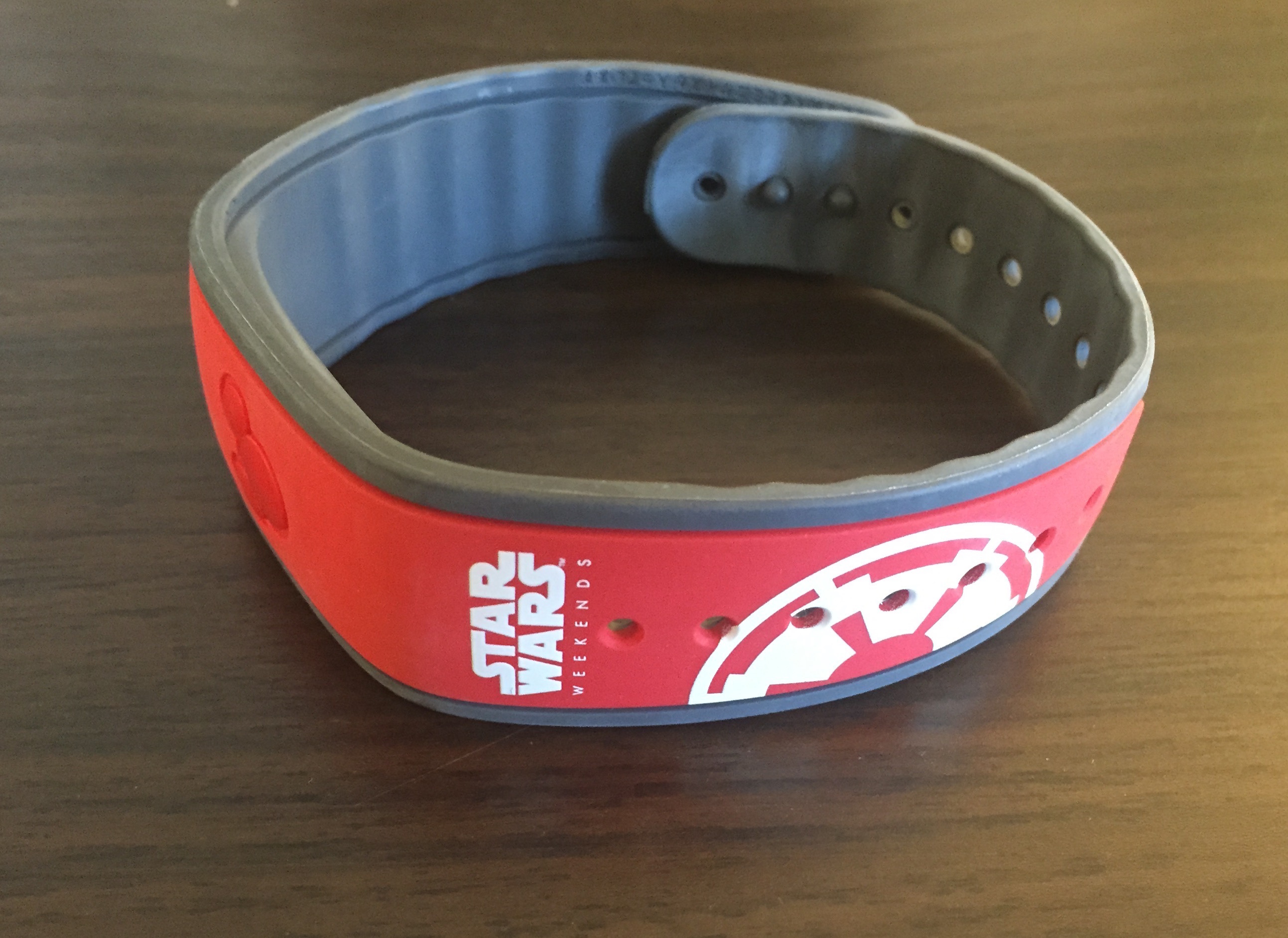 The inside is what makes this band special though. As you can see from the picture below, there is no ID number, no FCC warning, and simply a few words that say "SWW Vader B" and "Copyright removal". The "Vader B" part is intriguing because I wonder what the "Vader A" band was? You'll also see that PPS01 is hand-written on the back. In the center is the MyMagic logo, but with a + next to it, which normal bands do not have. I've come to guess that whenever you see that + next to the Mickey symbol, it's a development or prototype version of something at Disney.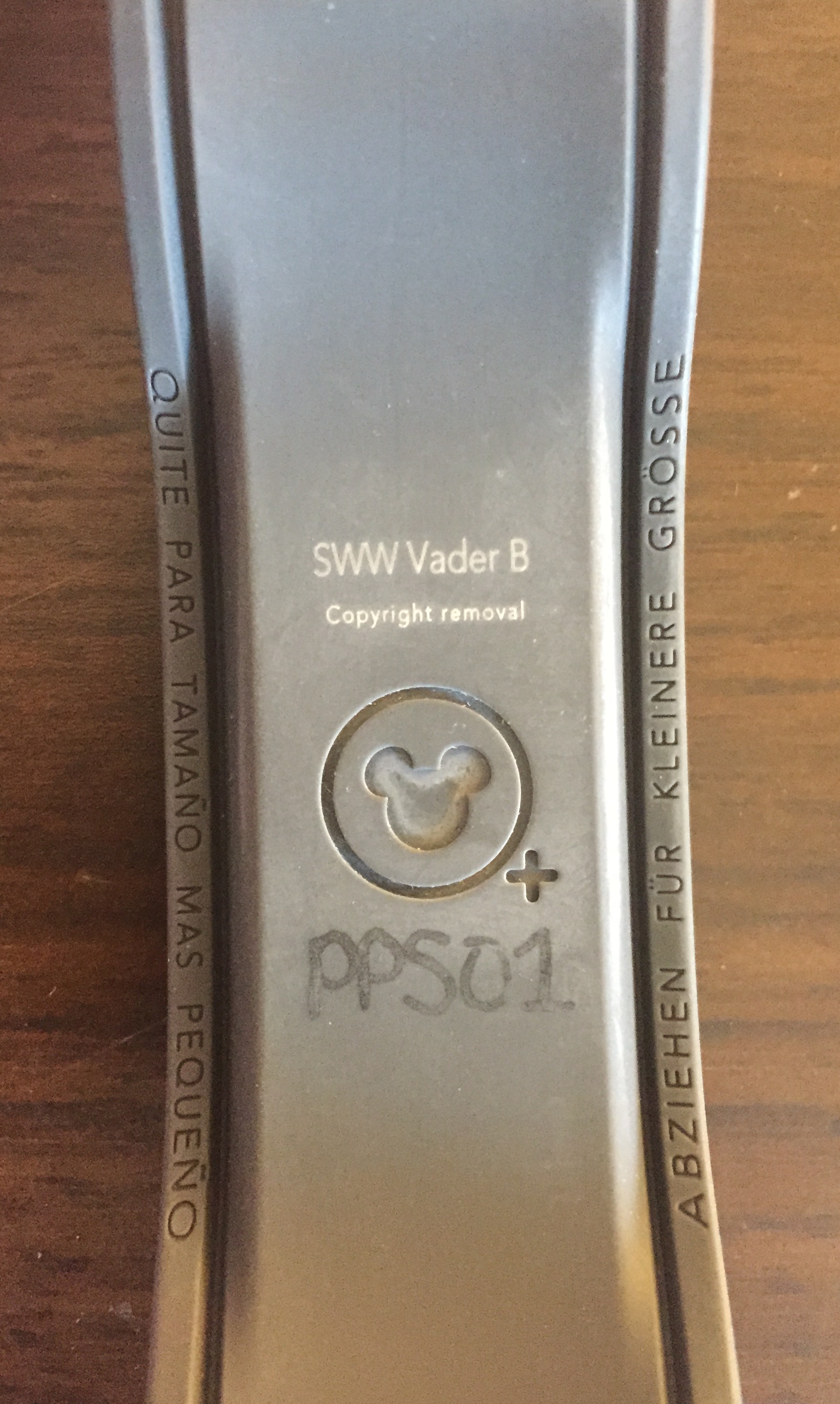 At the point in time normal MagicBands had already been out to the public, so testing the functionality of the bands was probably not needed. So my thinking is that this band was used specifically for the lights/sounds testing at FP+ touchpoints, which was a new idea and technology they were rolling out.
Of course, as always, if anyone has additional info or prototype bands themselves, feel free to e-mail me at eapartnersllc@icloud.com.