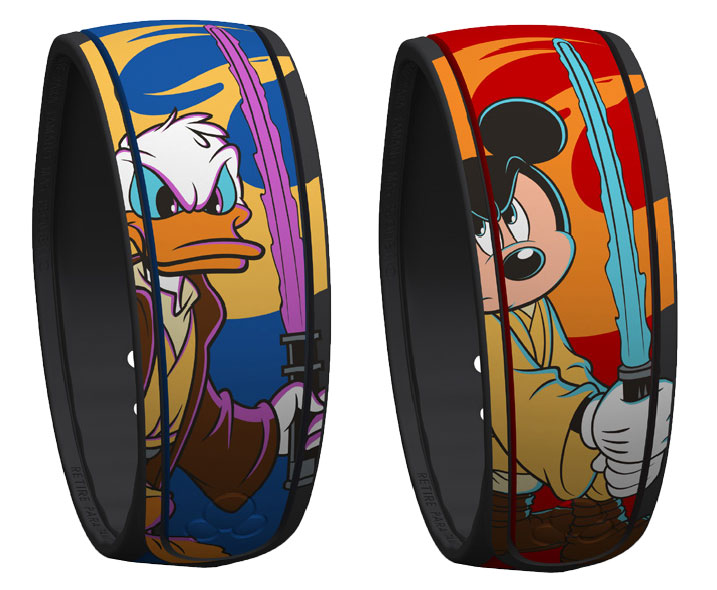 Update: The contest is now over.
Congrats Jonathan Atwater! You won the Star Wars Jedi MagicBand giveaway!!! Check your messages on Facebook so I can get your choice of MagicBand and your address (look in your Other Messages section).
Original Article:
In an effort to draw more attention to the idea that MagicBands are collectable, and to increase awareness of this website, I'd like to do our first ever contest! The winner will get their choice of either a  Jedi Mickey or a Jedi Donald MagicBand from the upcoming 2015 Star Wars Weekend. Each band is LE 2500 and will most likely come in a special box and make special sounds at FP+ touchpoints. They will also come "link it later" so you can add it to your Disney account.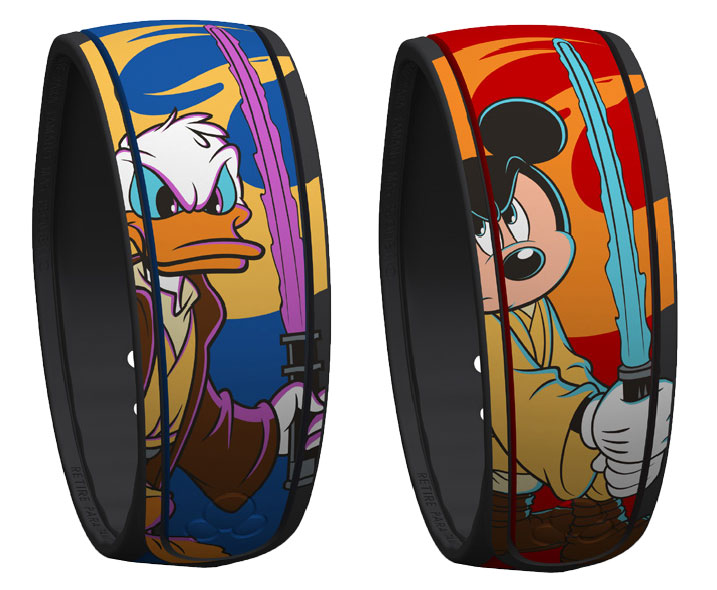 So how do you win? Take these simple steps:
1. Like our Facebook page and then Like the post about this contest specifically. (If you don't have a Facebook account, create one.)
2. Leave a comment on the Facebook post.
3. Share the Facebook post using the Share button with your Disney loving friends. Tag friends and sites who you might think is interested in winning using the @ symbol.
That's it! On May 13th I'll announce the randomly selected winner right here on the website and get in touch with you so you can make your selection. The MagicBand will ship on May 15th. This contest is worldwide.
Good luck!