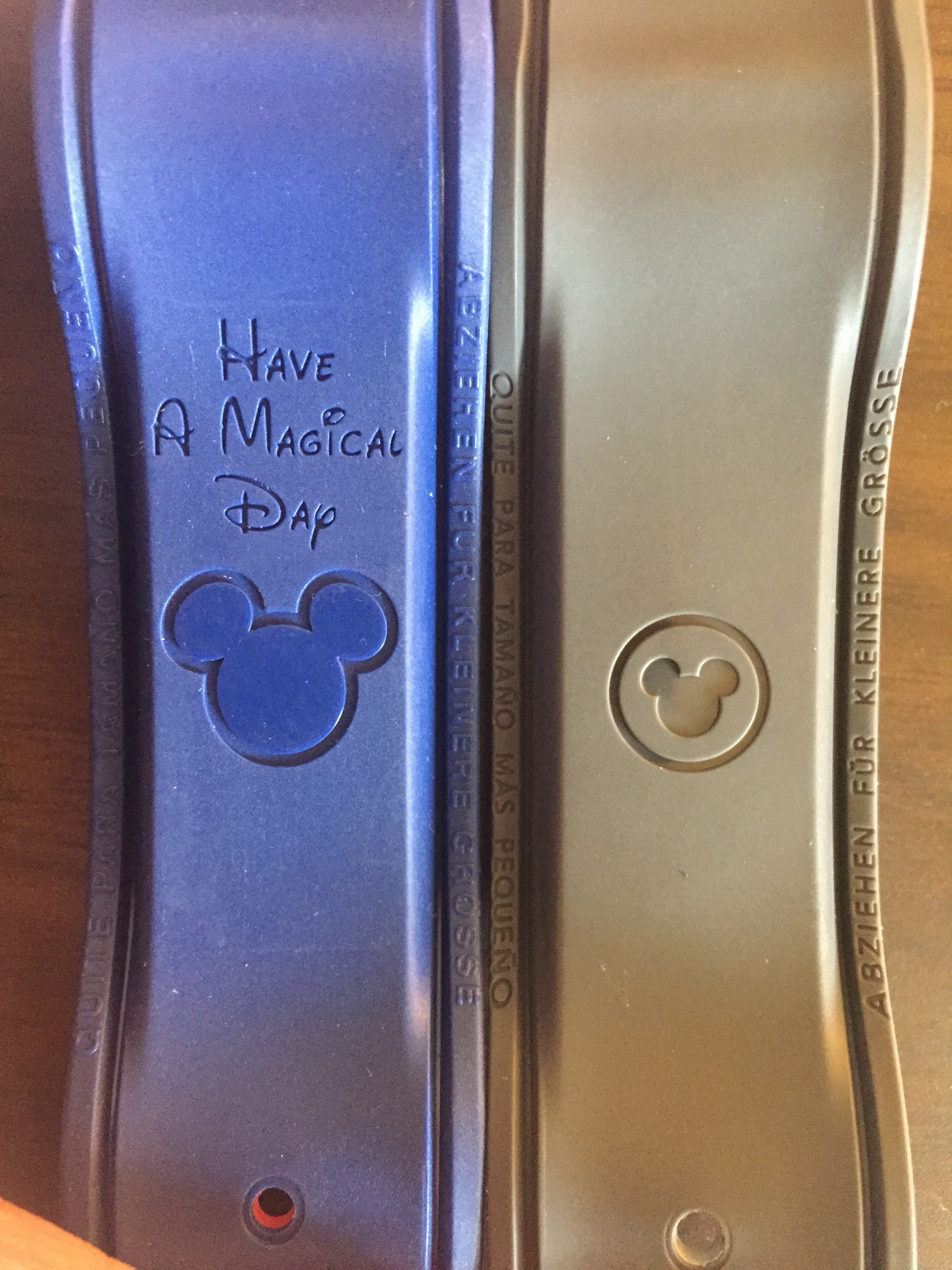 I was able to obtain a few new prototype MagicBands today and this one was quite interesting. The source I got this from said it was an "original Disney Cruise Line test" MagicBand. It's red (like the original test DCL MagicBand was) but has a mixed blue-purple color for the strap and say "Have A Magical Day" on the back, just like this all-pink prototype MagicBand has. The strap is a color I have never seen before.
I am not sure if this band is actually from Disney Cruise Line or not, as there is no indication on the band anywhere with a graphic or text, so for now I am going to file this in the Development section of this website.
Back of the band on the left. Original gray on the right.