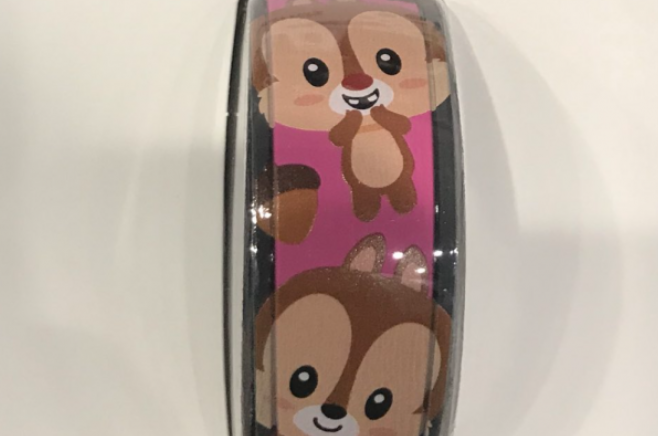 A brand new pink Open Edition Chip 'n' Dale MagicBand has appeared at Epcot today. The price is $22.99 and the SKU is 400020807571.
Update: These are now available for purchase online.
If you want to order this band, you can do so by clicking this link which will take you right to the product.