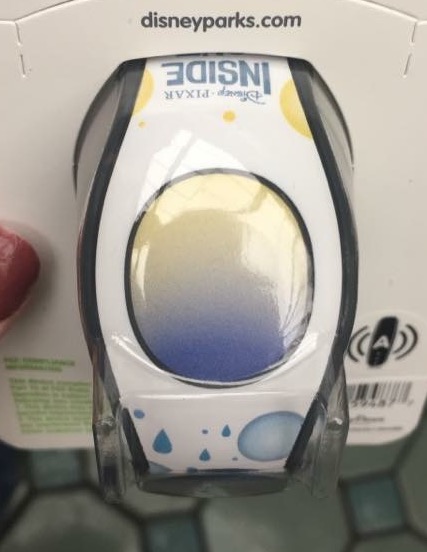 A new Open Edition Inside Out MagicBand design was released today in the Magic Kingdom at Mickey's Star Traders. The band features Joy and Sadness characters from the movie, and the icon on the top of the band is again without a Mickey head and instead features a flat color gradient of yellow (Joy) to blue (Sadness). It's a very nice design as Disney continues to evolve MagicBands into great consumer products and collectables. The band is $22.99 and the barcode SKU is 400020594877. Hopefully we'll see the band online soon as well.
Update: This MagicBand is now available for purchase online!
If you want to order this band, you can do so by clicking this link which will take you right to the product.