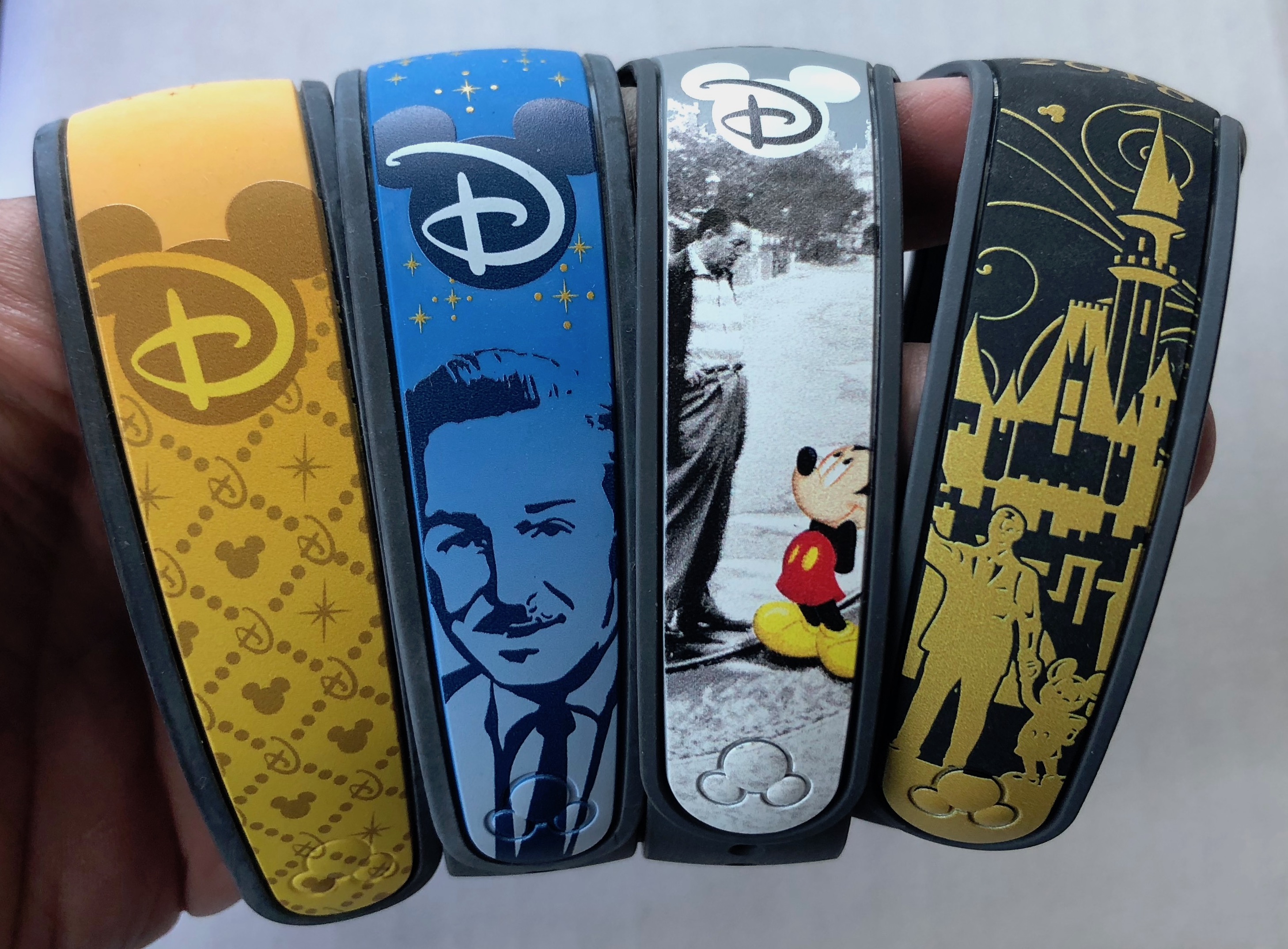 Since 2015 Disney has created special VIP MagicBands for specific employees within Disney who have generated large amounts of income for Disney via corporate meeting plannings. You can read more details about past VIP bands here. I don't have a lot of details beyond that, but I have heard that the planner has to have generated more than $1 million in order to receive these special VIP bands. Now I'm not sure how accurate that is, and is just based on what I've heard, but it makes these special Walt themed MagicBand's very difficult to obtain.
I want to make it clear that these VIP bands are not available to the general public unless you find one on eBay or elsewhere.
For 2018 there is another new promotional VIP Meeting Planner MagicBand, and this time it's an all-black band with gold embellishments and features the Walt and Mickey "Partners" statue in front of the Magic Kingdom castle. The band does come linkable but doesn't include a special box this year just like it didn't in 2017. There is nothing special on the back, just the normal ID number.
The VIP bands are special because they often feature Walt Disney and sometimes show him with Mickey, making the designs really unique. Here's a look at all four released VIP bands together: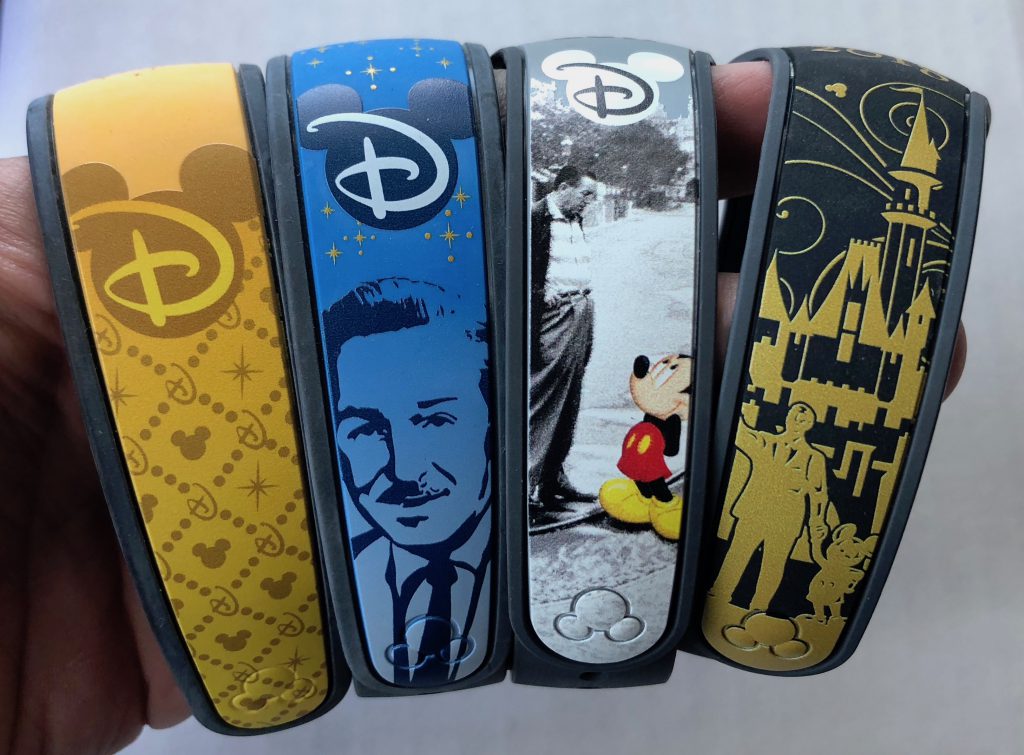 And here's some high quality pictures of the 2018 band: