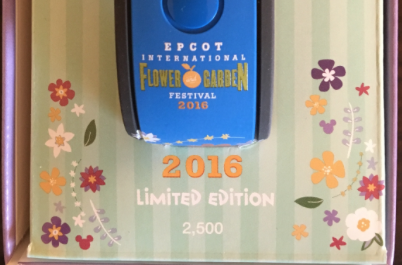 Here are pictures of the new 2016 Epcot Flower & Garden Festival Limited Edition MagicBand. It features Figment and is limited to 2500.
As of today, no special lights and/or sounds are working at any FastPass+ or entry touch points. My guess is that these effects simply haven't been turned on yet, and may be on tomorrow or possibly on Friday. I highly doubt this band doesn't make special effects, as I think many people would be upset with that. I'll keep you all posted when we finally see the effects at Epcot.
Also, this band is available for purchase and shipping via the Shop Disney Parks mobile app. This is the first ever Limited Edition MagicBand for a special event that can be ordered, even if you aren't attending in person (the other LE bands sold weren't for any specific event). Because these are limited to 2500 total, you might want to buy yours now and get it shipped to you before they sell out!