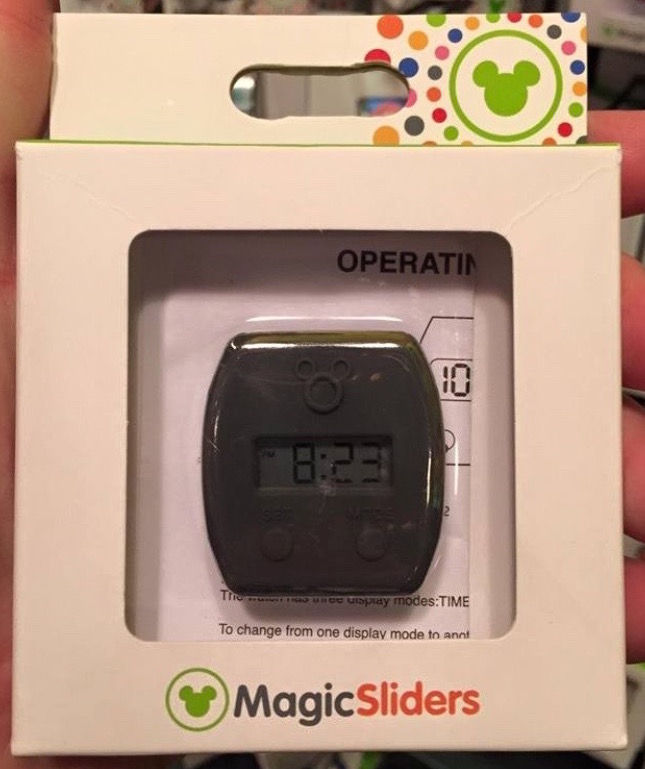 A new clock MagicSlider has appeared for sale in the Magic Kingdom at Big Top Souvenirs, The Dark Room at Hollywood Studios, and other locations throughout Walt Disney World. This will slide onto your MagicBand and add the functionality of a watch, which has been a highly requested feature guests have been asking for. The price is $17.95.
This clock cannot go over the Mickey head on the MagicBand and must be on the side of your band, so it may make it feel a bit bulky. It's a bit big for my liking and I don't like the color and design, but it's better than nothing. Most people carry a mobile phone, so this is for people who don't want to lug that around, and it's especially helpful for kids and teens who need to meet back up with parents who don't own phones (e.g. "meet me back here at 3:30").
Update: Disney has announced the new slider, along with an analog Minnie Mouse one as well. The clocks are water resistant, but not waterproof.
See: http://disneyparks.disney.go.com/blog/2015/06/look-ahead-to-new-merchandise-coming-to-disney-parks-later-in-2015/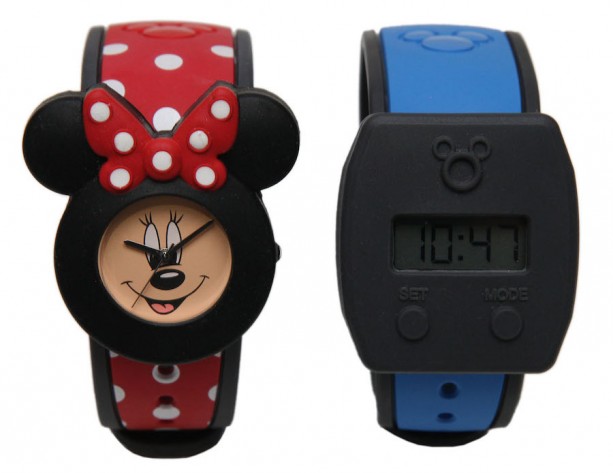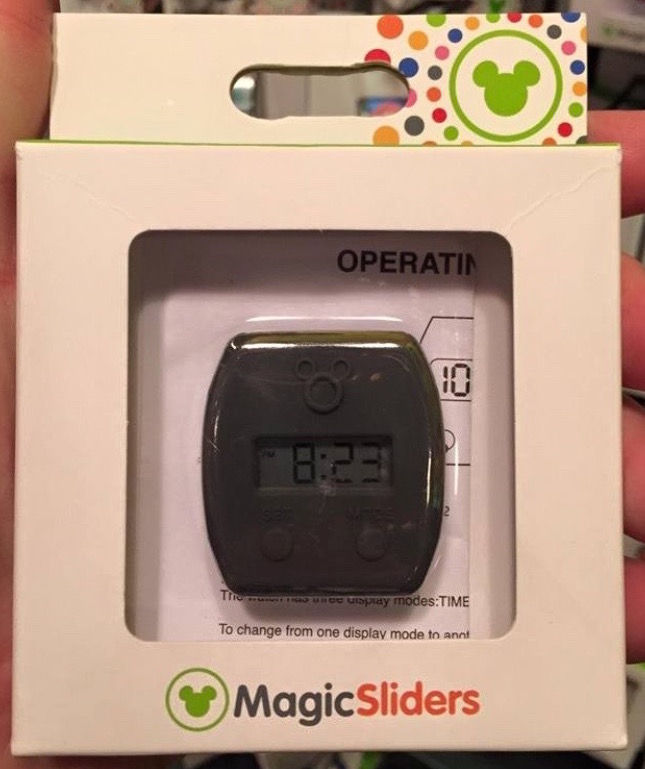 Special thanks to Matthew and Brandi, a reader of this site, who sent me the information and pictures about this item.