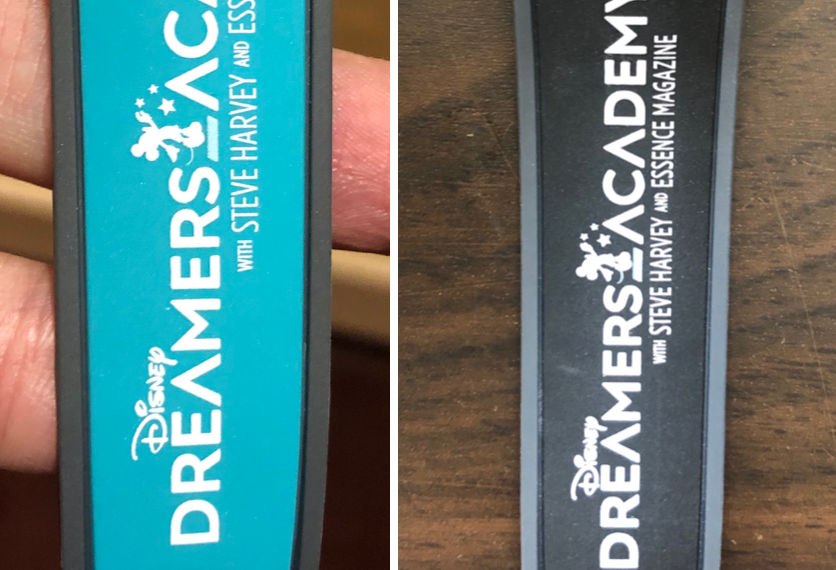 The 2019 Disney Dreamer's Academy just ended, which took place March 21-24, 2019, and two new colors were added to the MagicBands that are given out to the attendees at the event, as well as the gray color being removed. The logo for this year is the same as in 2018, and colors that are in both 2018 and 2019 years include blue, red, purple, orange, and green. As with previous years, these bands are only available for attendees of the events. Click here for a few more details on how the bands were given distributed.
This year, teal was used for special invited guests, speakers, and celebrities. Black was given out to media and parents. Take a look at the two new colors.
These MagicBands are not available online from Disney, but you can buy it from eBay online by clicking this link which will take you right to the product listings (if any are available).