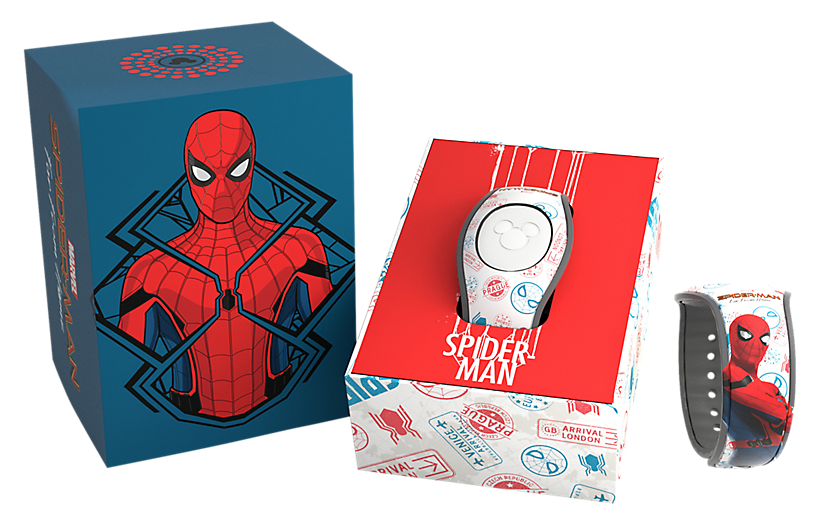 A new Spider-Man: Far From Home Limited Edition 2000 MagicBand hit the shelves today at Walt Disney World. The Marvel movie is out in theaters starting today. The band is $34.99 and the barcode SKU is 400021269859.
This MagicBand is not available online from Disney (it's sold out), but you can buy it from eBay online by clicking this link which will take you right to the product listings (if any are available).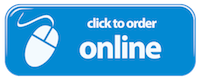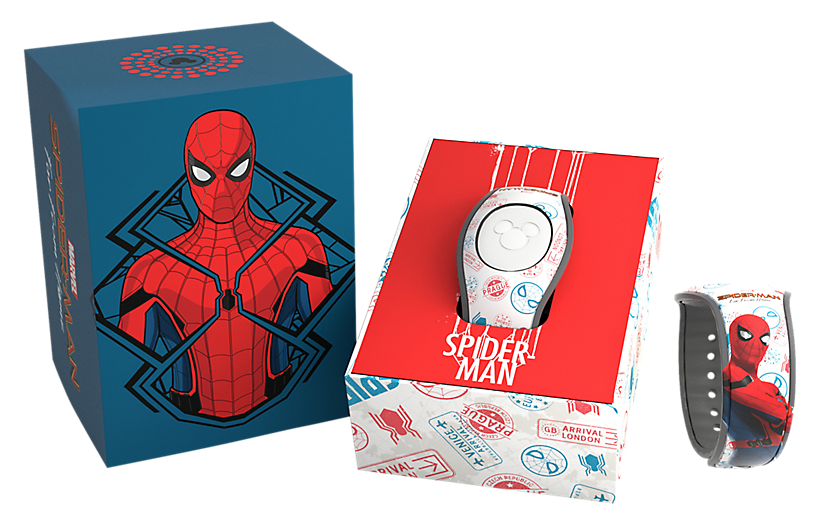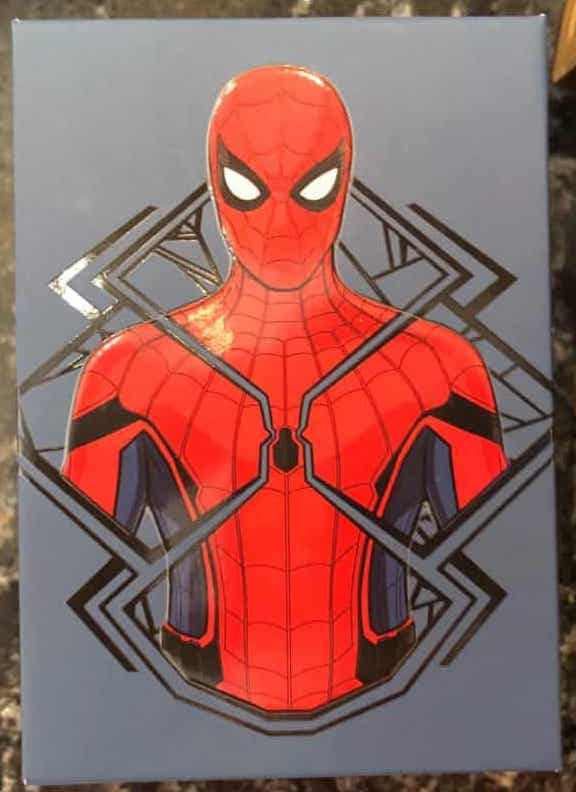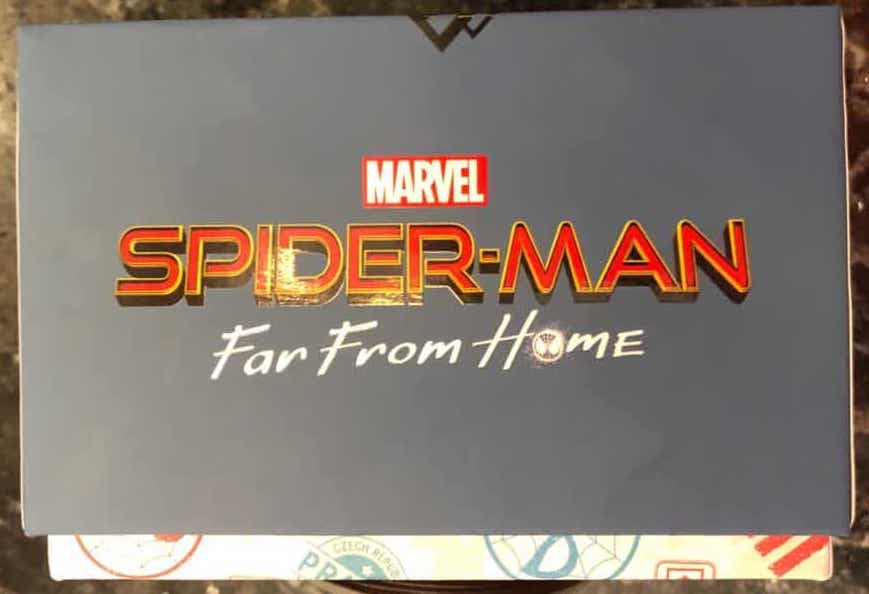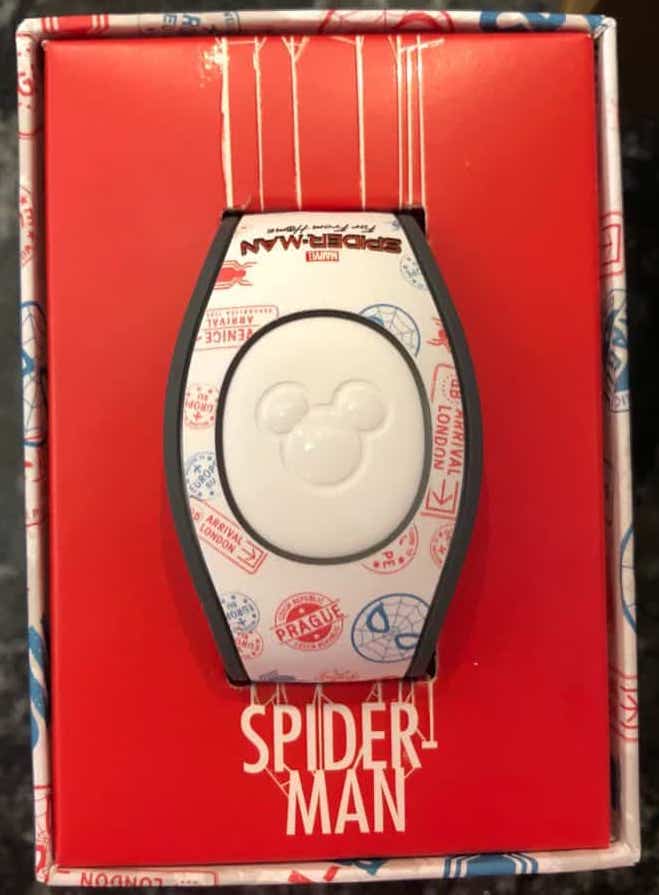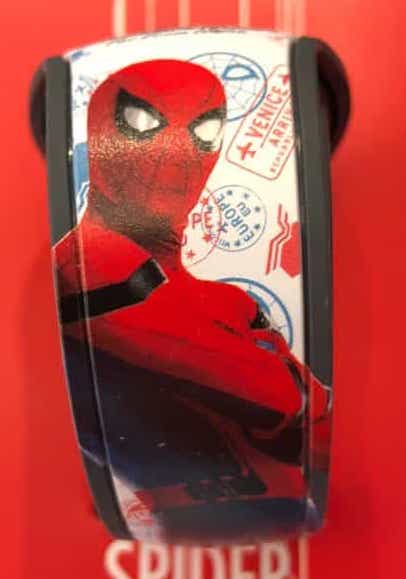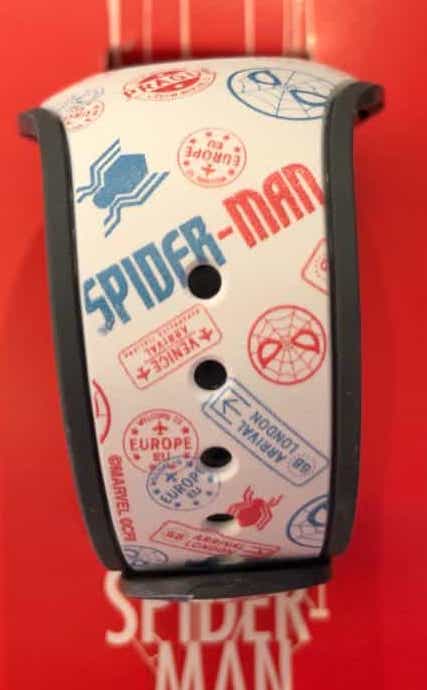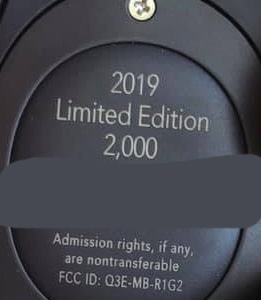 For some reason the inside of the box says the edition size is 2500. I'm unsure if the true edition size is 2000 or 2500.