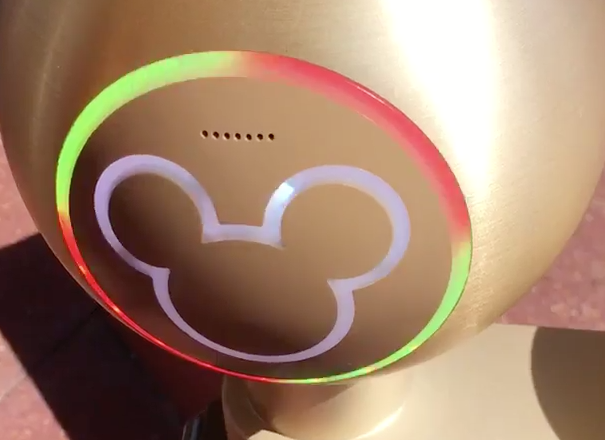 As I previously posted, DisneyStore.com has recently listed a new 2015 Happy Holidays MagicBand for sale. It's Limited Edition to 2500 and many people have been wondering if it makes special lights and sounds anywhere within Walt Disney World. Thanks to Juan M on Twitter, we're getting a glimpse of what the band does.
He was able to get his MagicBand and try it before most anyone else (including myself), and he took a video of what the lights look like at the entry touchpoint to the Magic Kingdom. As you can see from the video below, no sounds play. UPDATE: Sounds do play at entry points. "Ho ho ho" can now be heard at all four parks. Video coming soon. He then proceeded to try the band at various FastPass+ touch points with the Magic Kingdom, but none showed lights or played sounds unfortunately.
If anyone can, please take a video and I'll post it on the website.
https://youtu.be/TLGnTecV8zI