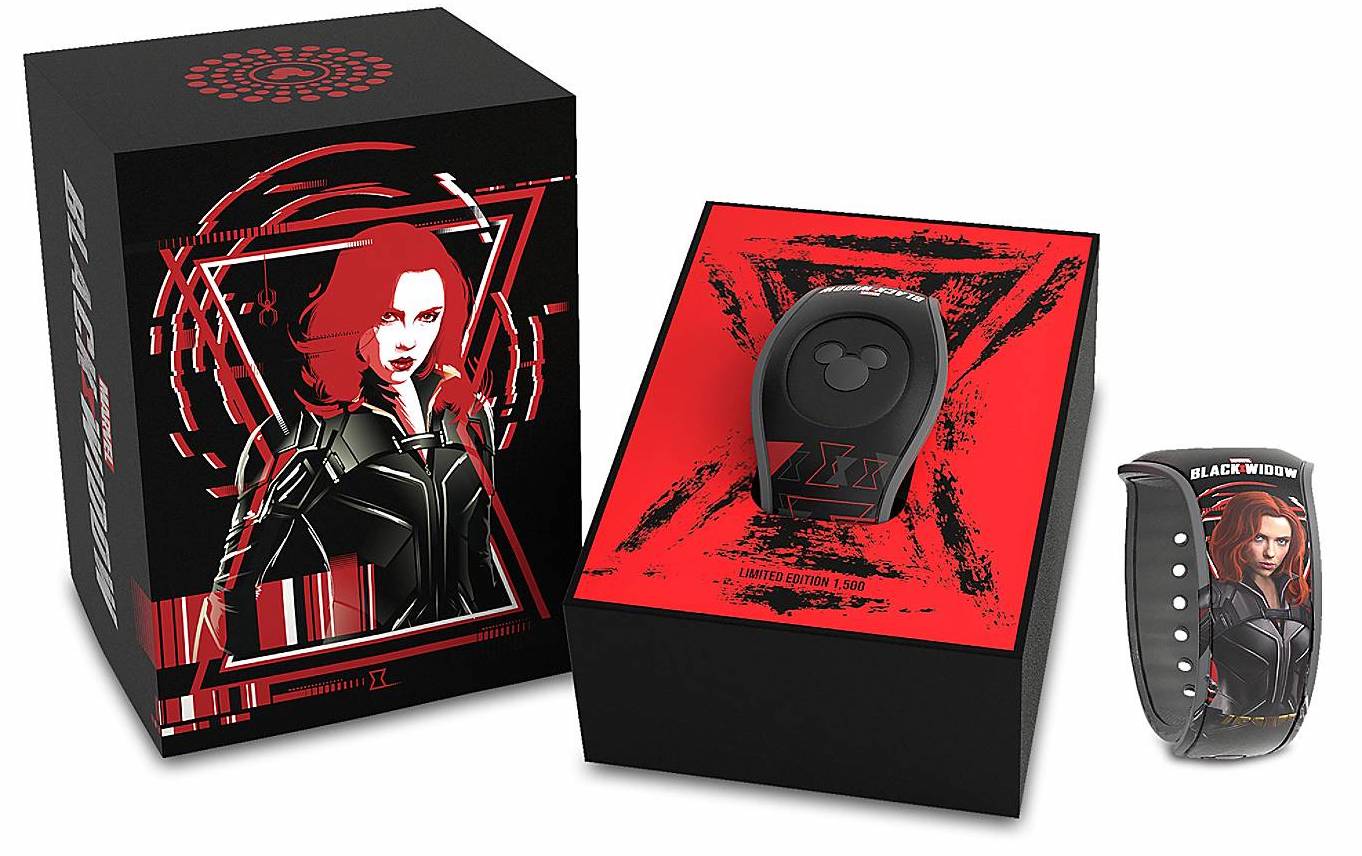 shopDisney has surprised everyone and released a previously unannounced Black Widow Limited Edition 1500 today. The band features Scarlett Johansson as Marvel's Black Widow, which was also the title of a new film that was supposed to debut in May 2020 but got pushed back to November 2020 due to COVID-19. shopDisney could have had this item auto-listed as a mistake, not changing the release date to November to coincide with the new movie release date. The cost for this is $34.99 and the barcode SKU is 400920414794.
UPDATE: This band is no longer on shopDisney because it's sold out.
This MagicBand is no longer available directly from Disney, but you can buy it from eBay online by clicking this link which will take you right to the product listings.