Back in early February I posted an article about how Golden Oak residents can now obtain their own exclusive MagicBand design. Well, a second design has appeared, and it's slightly different than the design I originally posted about.
In the first design, the Golden Oak tree was gold, while the smaller trees were silver. In this second design discovered, the tree color is reversed, with the main tree in silver and the smaller trees in gold. As with the first design, there is no way for normal guests of Walt Disney World to obtain this additional band, and the design is not available at any On Demand kiosks.
Base color choices for this On Demand design are black, blue, pink, red, or gray.
This MagicBand is not available online from Disney, but you can buy it from eBay online by clicking this link which will take you right to the product listings (if any are available).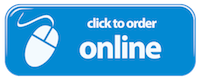 New design:
Original first design: