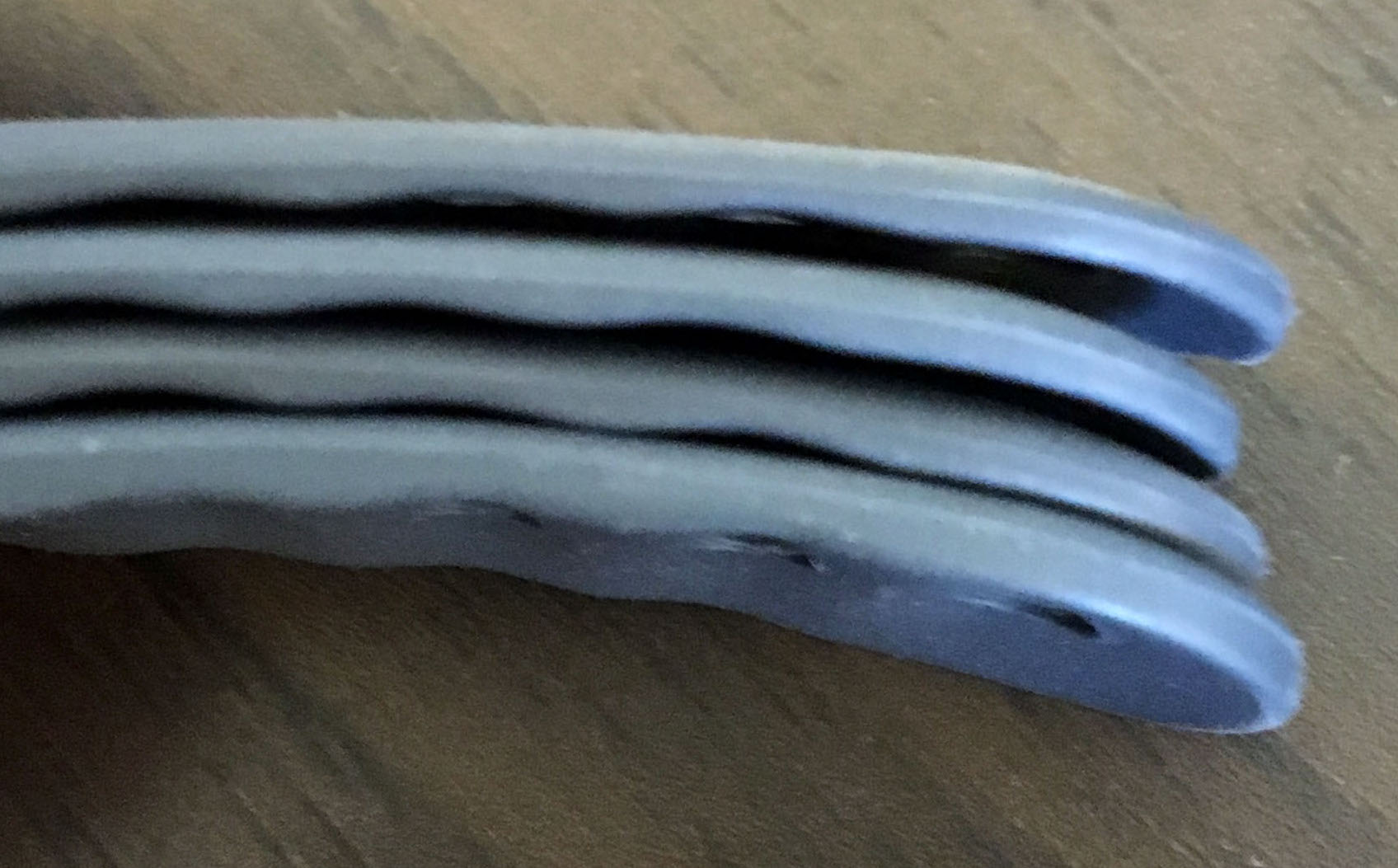 The three new purple graphic MagicBands released today are more than just a new color… they are actually a new design for MagicBands. They are thinner, and because of that they are also lighter and more flexible. When wearing the band, they form more of a circle around your wrist rather than the older design which had a bulky bulge on the top of the wrist. Just hold one of these new bands in your hand and you'll notice the lightness and flexibility right away.
Update Oct. 10th, 2015: A source has told me that these are "version 2.0" of MagicBands and all new bands going forward will produced with this new thinner design. The source states that the bands are more breathable and also have longer battery life as well.
Here's three new purple bands on the top, with an older one band on the bottom. Notice the thickness: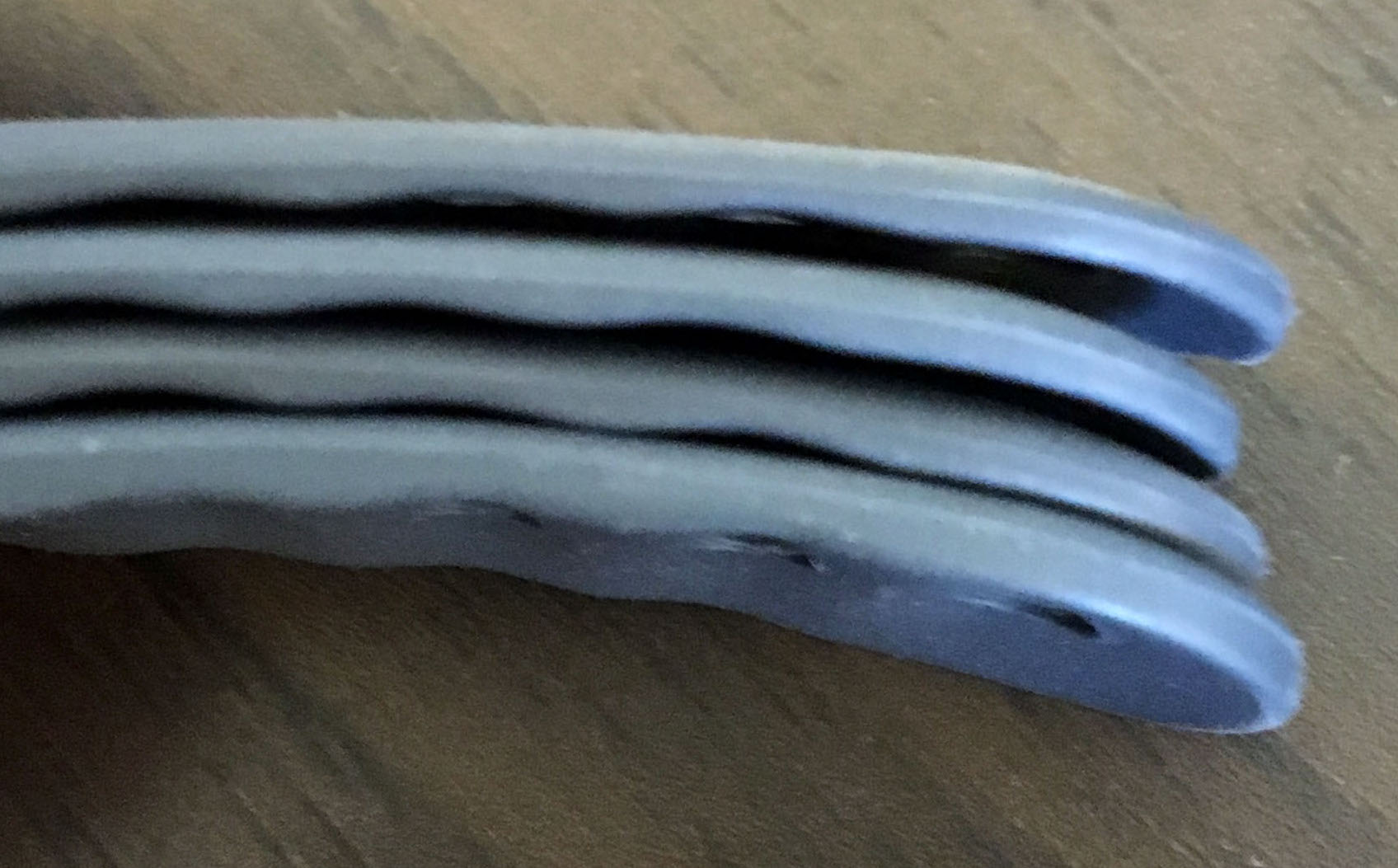 Because of the flexibility and thinner design, the bands do have a cheaper feeling to them. I feel like they may have the potential to peel away the adult strap after multiple wears, and for a band that costs $30 for Limited Edition versions, I hope that this does not end up being true. This may be on purpose though so it's easier for people to tear off the strap for their child to fit their smaller wrists. We'll see over time if these new designs hold up.