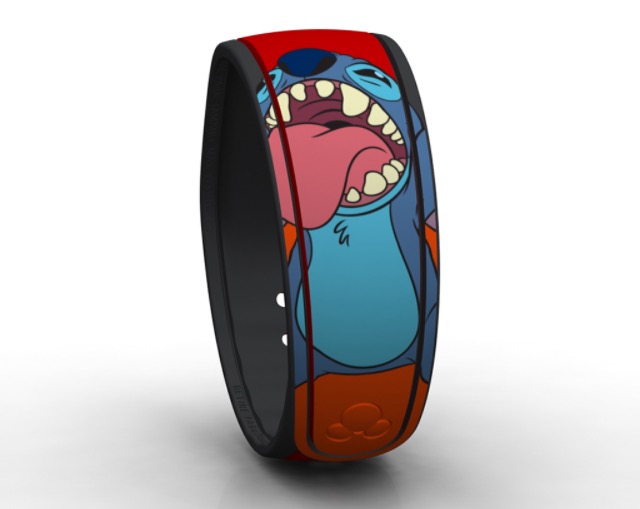 This is an updated post from my original post dated Oct 21, 2014.
An open edition MagicBand (meaning this version will continue to be on shelves for the foreseeable future) featuring Stitch from the movie Lilo & Stitch will make its way to Walt Disney World on December 17th, 2014. This won't have any special box or make any special lights/sounds at FP+ touchpoints.
The price will be $19.95 and will be available in all four WDW theme parks and Downtown Disney.
I will have actual pictures of this band on release day on the website.
Here's a picture: