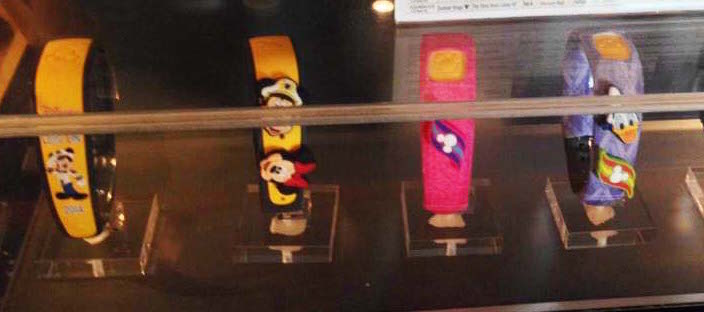 Thanks to @arothwdwc on Twitter, we're given a glimpse of the new Oceaneers Club MagicBand display case on Disney Cruise Lines (DCL). As you can see from the picture, guests on DCL can now buy a variety of MagicBandits as well as CoverBands for their child's Oceaneers Club MagicBand.
What's interesting is that the case also displays just a generic band… meaning that maybe they are for sale on board? Can anyone confirm/deny that these bands are for sale? And at what price and how to purchase them?
Edit 12/8/2014: I have heard from my source that the bands are still not for sale. The only way you can get them is to get one for your child and keep them instead of returning them (and getting a $15 charge on your stateroom account).