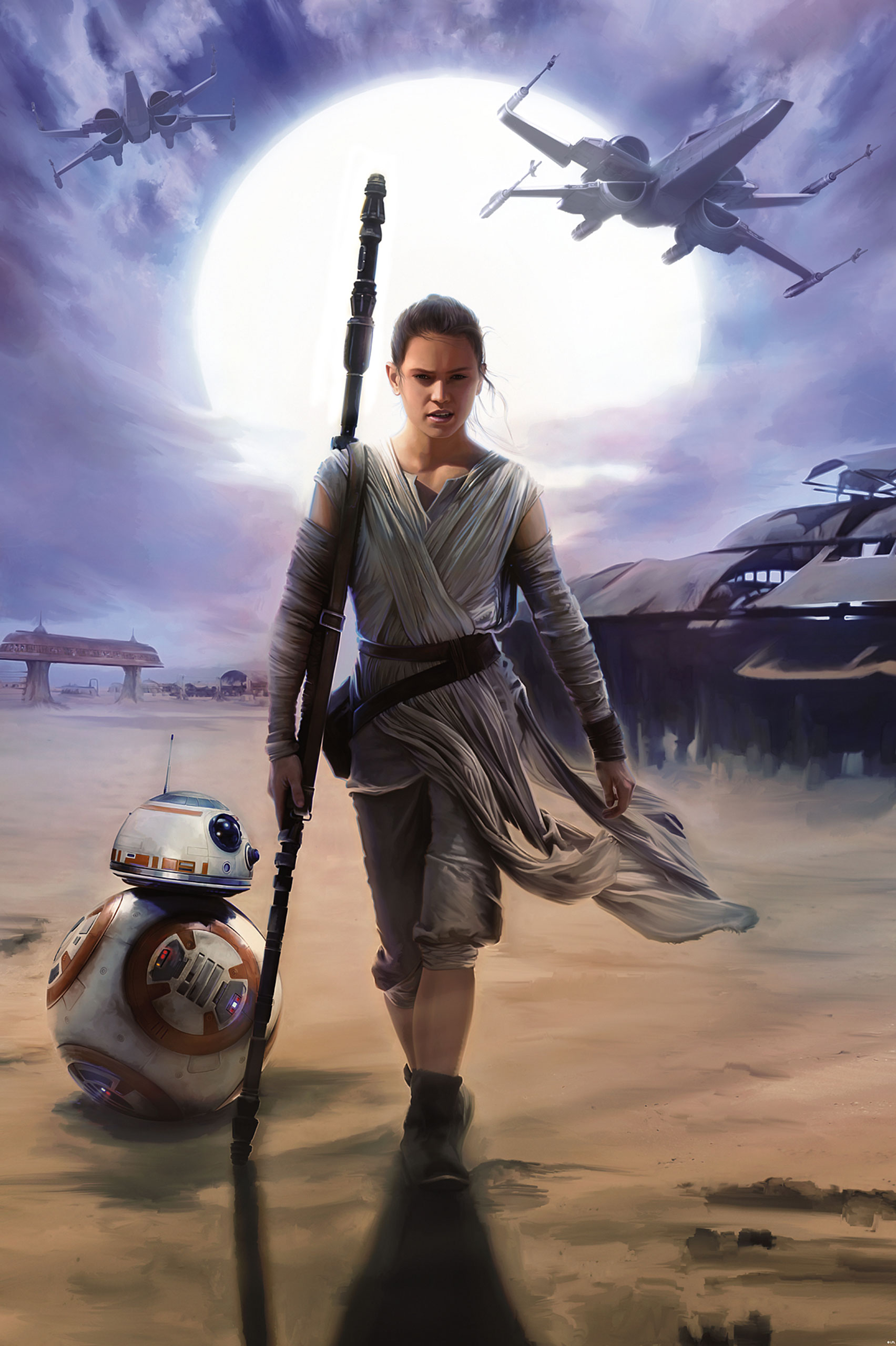 I got an anonymous tip today via e-mail about a new MagicBand coming soon. It's an Open Edition band at $22.95 and features Rey and BB-8 from Star Wars: The Force Awakens. This will be the first Rey MagicBand released on the shelves, but you can get a live-action version of a Rey band at the MagicBand On Demand station in the Star Wars Launch Bay at Hollywood Studios. Below are the release dates for this new MagicBand.
Shop Disney Parks mobile app: June 20, 2016
Walt Disney World Parks & Resorts: June 24, 2016
Disney Store online: June 27, 2016
I am told that the graphics on the band are in animated form (think cartoon-like) and are very similar to this image: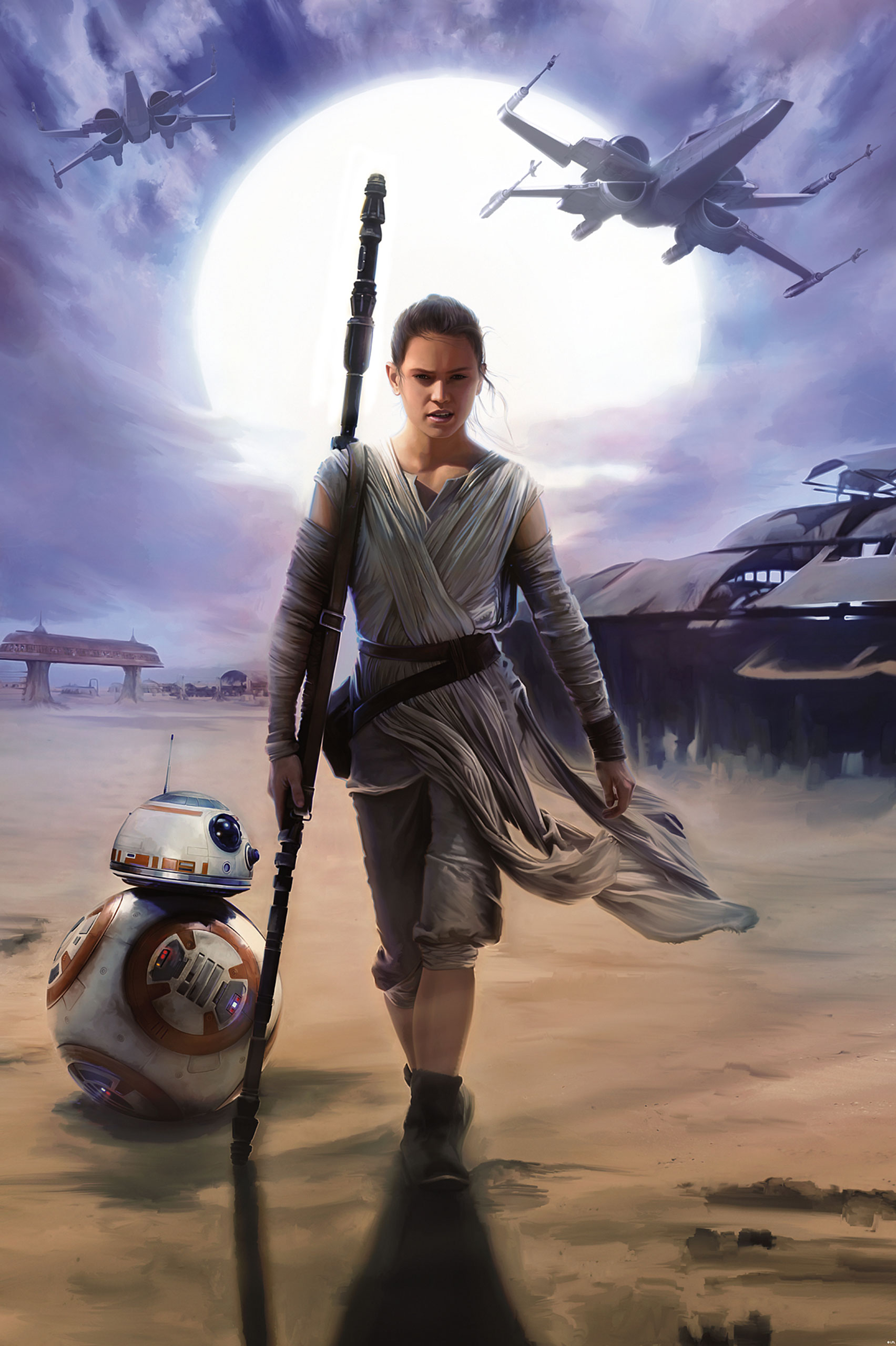 Watch for this new band very soon!