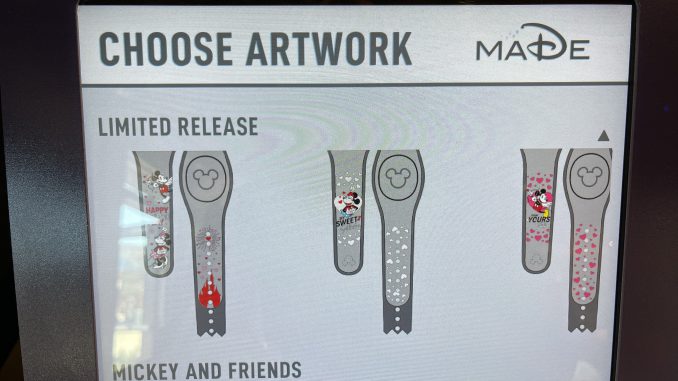 Over the past few weeks, several new MagicBand On Demand designs have been released. These new designs are primarily to celebrate Valentine's Day. All four designs have been labeled as Limited Release. Disney rarely labels any On Demand designs as LR. In the past, several designs have been available for a limited time but were not labeled LR.
There is also a new On Demand design featuring Marie from The Aristocats.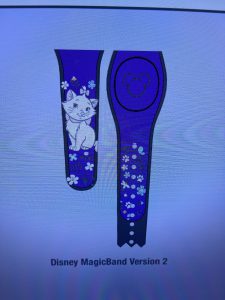 All five of these designs may be customized or personalized on most MagicBand base colors at a MaDe kiosk. MaDe kiosks can currently be found at Disney Springs or Magic Kingdom.