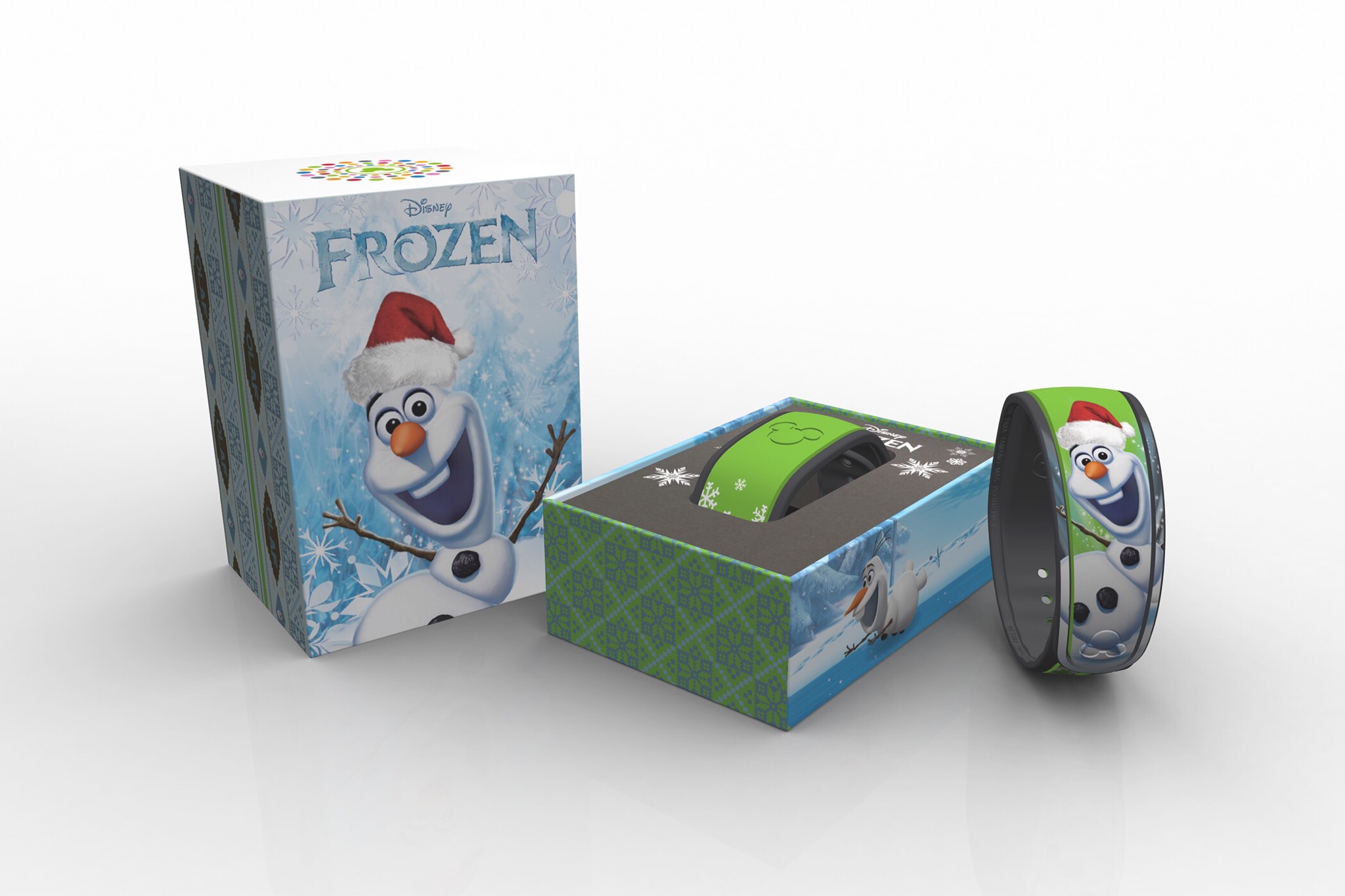 A new Frozen limited edition MagicBand is going to be released at Hollywood Studios, the Magic Kingdom, and possible other places on November 4th in Walt Disney World!
This new band will most likely be Limited Edition 4000 (although the box shows no indication of that from the picture), similar to the Olaf "In Summer" band, and will come in a nice box. It will make new lights and sounds at FP+ touchpoints. Expect the price to be around $29.95.
Edit on 11/4/2014 – I have confirmed that there are Limited Edition 4000, not 5000 as I previously reported.