More information and some new pictures have been discovered about the WDI Open House MagicBand. Here's what I've been able to find out:
These MagicBands were given away to WDI employees and contracting employees during the "Family Open House" that occurs every 2 years. They asked WDI employees beforehand what names they would like on the MagicBands (employee + 2 guests or family members) and printed them on the special MagicBands. Guests were instructed to put them on during the "open house" tour and had to use them with MagicBand touchpoints as checkpoints in a scavenger hunt type of game. If you completed all checkpoints, guests were awarded a special Mickey sorcerer pin. Thanks to my special source redbeanfiend for this information and some pictures.
It was given in a special box as gifts to attendees to the invite-only event. Taking a closer look at the box, you can see that the "Family Open House" took place on May 17th, 2014 in Glendale, CA.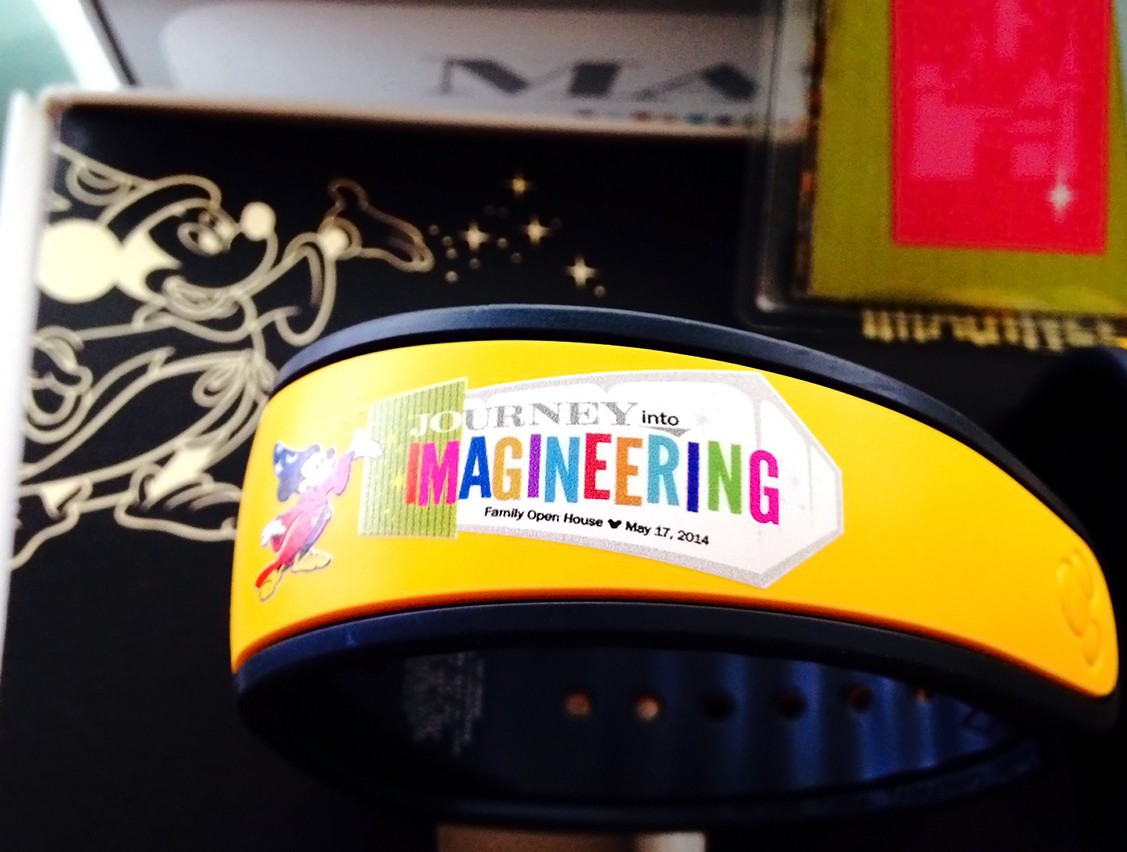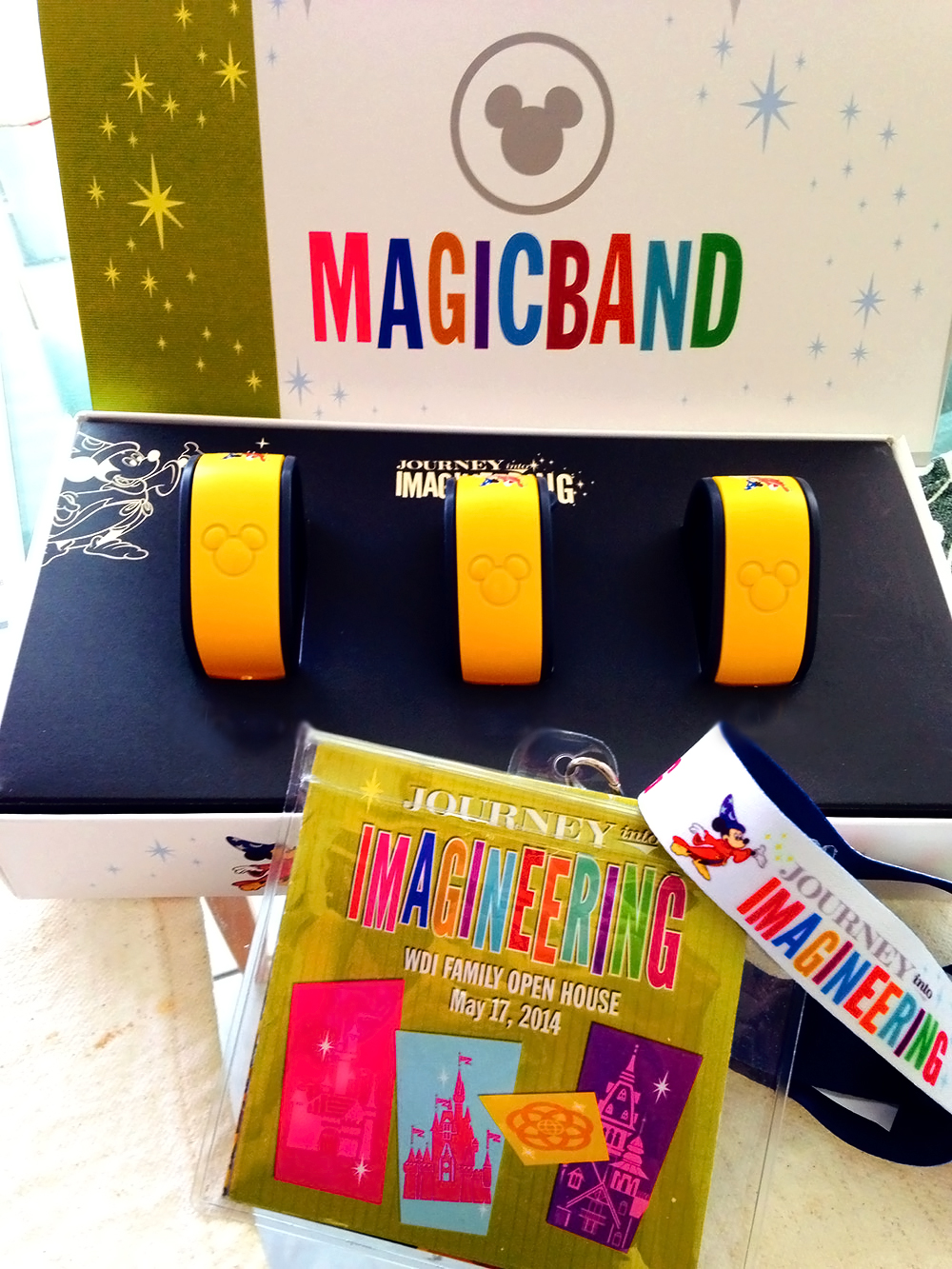 Here's the pin given as the prize in the game: