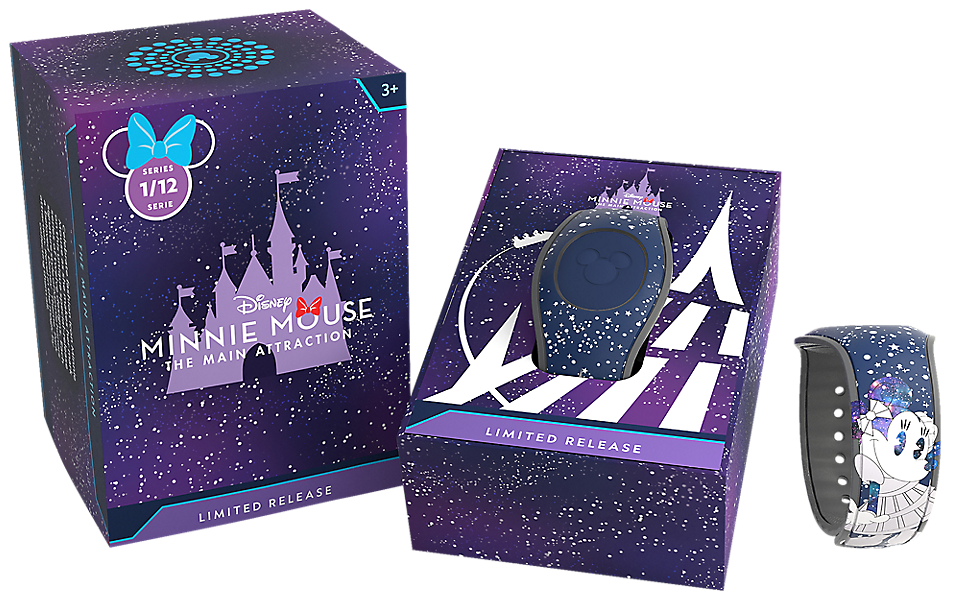 A new type of MagicBand is coming out this year, starting Saturday, and a it's a Limited Release band in a special box usually reserved for Limited Edition bands. The cost of this LR band is also going to be $34.99, the same price as most LE bands. Every third Saturday of each month in 2020 a new Minnie Mouse themed band in a box will be released for the Minnie Mouse: The Main Attraction line, so there will twelve bands total in the series. As you can see, the first band is Minnie with Space Mountain. The box itself states "1/12" for the series number and the barcode SKU is 400916816144.
Here's what is coming in future months:
Feb: Pirates
Mar: Tea Cups
Apr: It's a Small World
May: Tiki Room
Jun: Peter Pan
Jul: Carousel
Aug: Dumbo
Sept: Big Thunder Mountain
Oct: Haunted Mansion
Nov: Jungle Cruise
Dec: Cinderella's Castle
I'm not sure if this band will be available online or not, but I'll update this post on Saturday with more info.
This MagicBand is not available from Disney directly online, but you can buy it from eBay by clicking this link which will take you right to the product listings (if any are available).