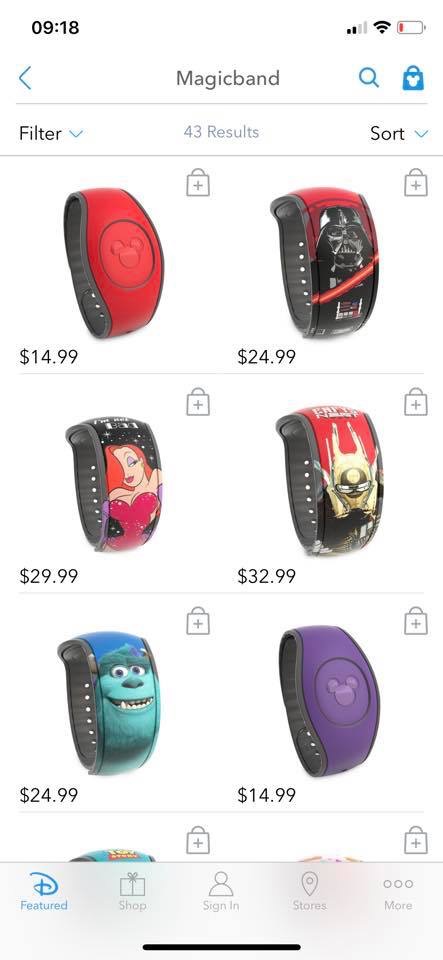 MagicBand prices increased by $2 today. They are now the following:
– Solid color -$14.99 (up from $12.99)
– Open Edition – $24.99 (up from $22.99)
– Limited Release – $29.99 (up from $27.99)
Currently all remaining limited editions are still priced at their original price but we'll have to see if the price of an LE increases to $34.99 when the next LE is released. I would also assume that MBOD prices increased as well, and will update this post when I find out.
This is the second time since MagicBands came out in 2013 that prices have increased.
As of right now the price increase for graphic bands is only showing up on ShopDisney.com and not the Shop Disney Parks app or in the theme parks. Eventually the price change will roll out everywhere.