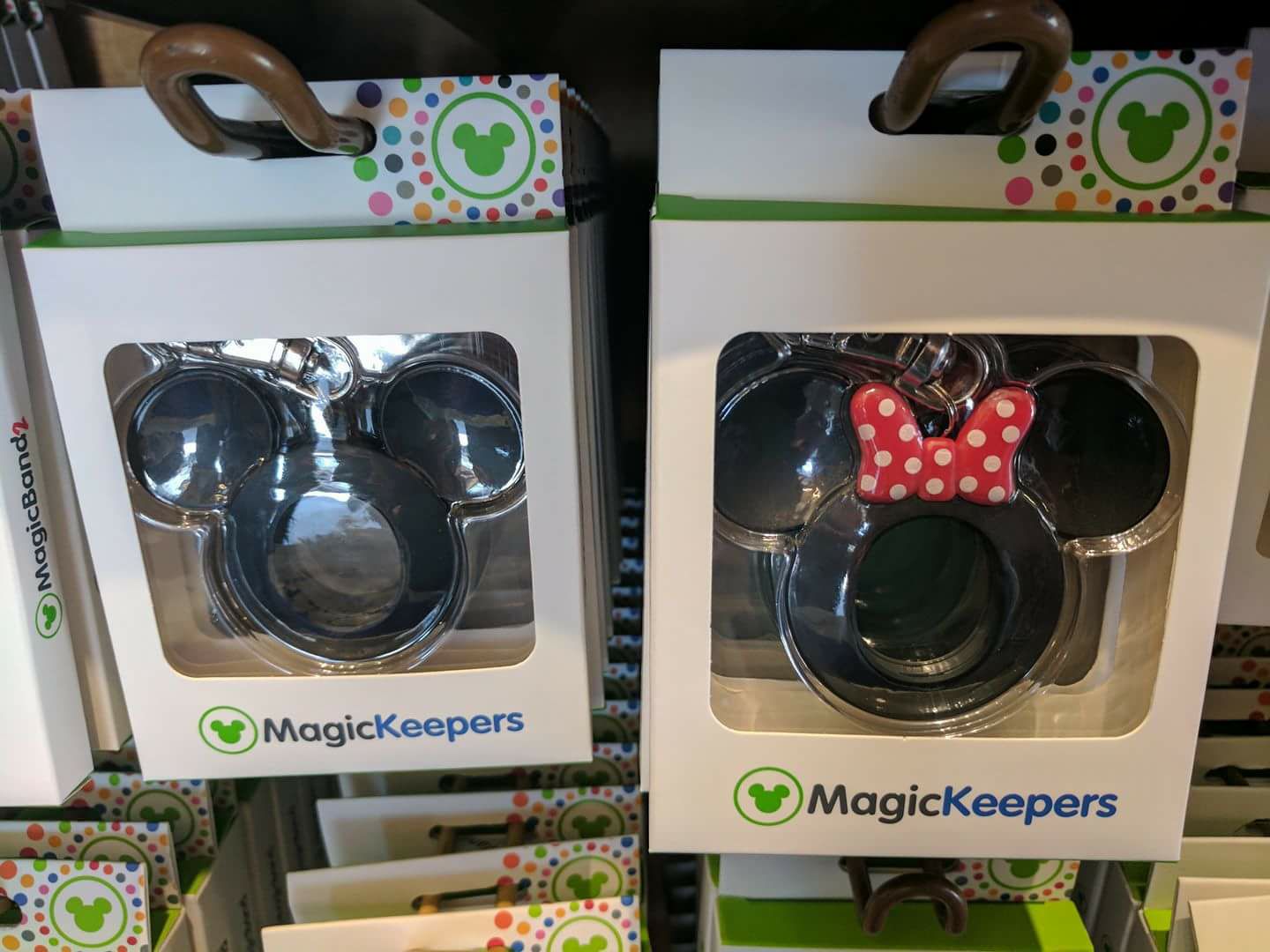 MagicBand 2 accessories that work with the center icon (some people call it a puck) have been spotted at Walt Disney World today. The picture below was taken at Epcot, as a few readers have e-mailed in and posted about them here on the site. These special accessories are called MagicKeepers, and let you use your MagicBand in ways other than having it strapped to your wrist. You can attach them to purse, stroller, watch or chain, wheelchair, or just put them in your bag for easy storage.
These do indeed appear to include a small screwdriver to use on your MagicBand 2. More accessories besides these will be making their way to the parks soon that are similar to these Mickey and Minnie versions shown below. Prices for the Mickey/Minnie MagicKeepers are $12.99 each and the barcode numbers are 400020125125 and 400020125132.
Click here for an unboxing video of one of the MagicKeepers.