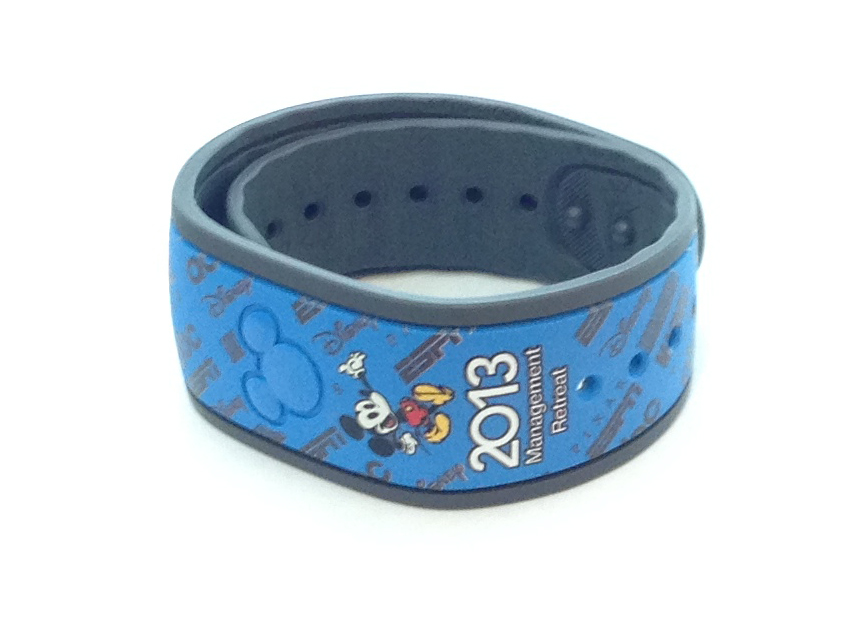 As you may or may not know, the rarest non-development or non-test MagicBand is the exclusive 2013 Management Retreat band. Given exclusively to high level executives at The Walt Disney Company as gifts for a management retreat, this band is a special one. Here is the marketing picture of what the band looks like. Keep in mind that this isn't an actual picture, rather a computer-generated graphic: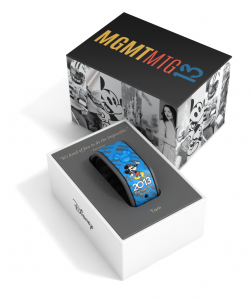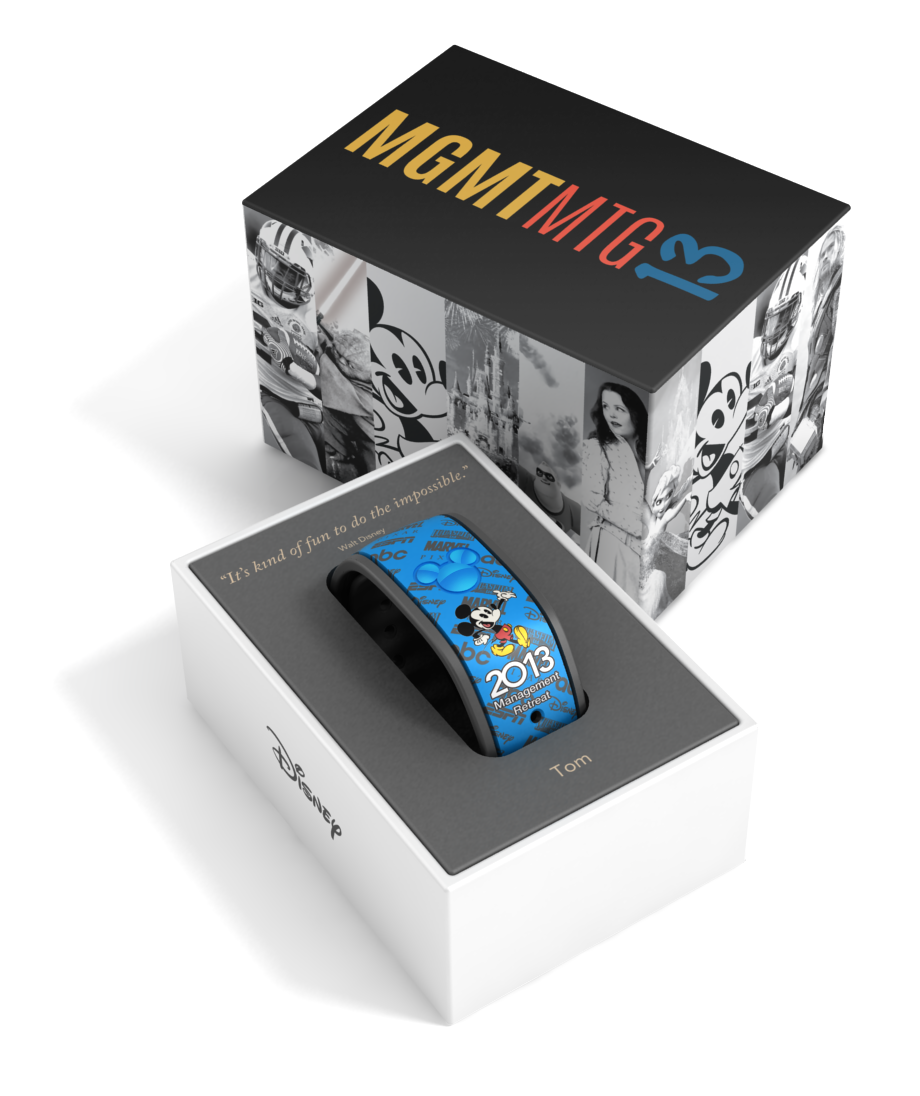 Thanks to a very special person within the Disney company (who shall remain nameless), I was able to obtain this band today and share some pictures with you all. Unfortunately I wasn't able to get the box with it, but I can't complain about something like that… just getting this MagicBand was hard enough!
So without further ado, here it is: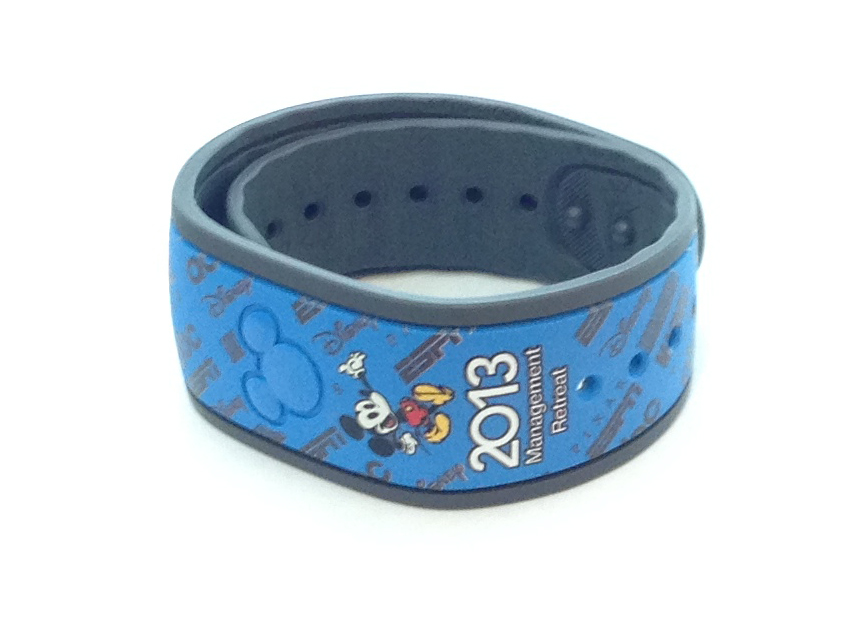 No surprise, it's essentially the same as the original picture! But to know that it exists and is physically real is what is important here.