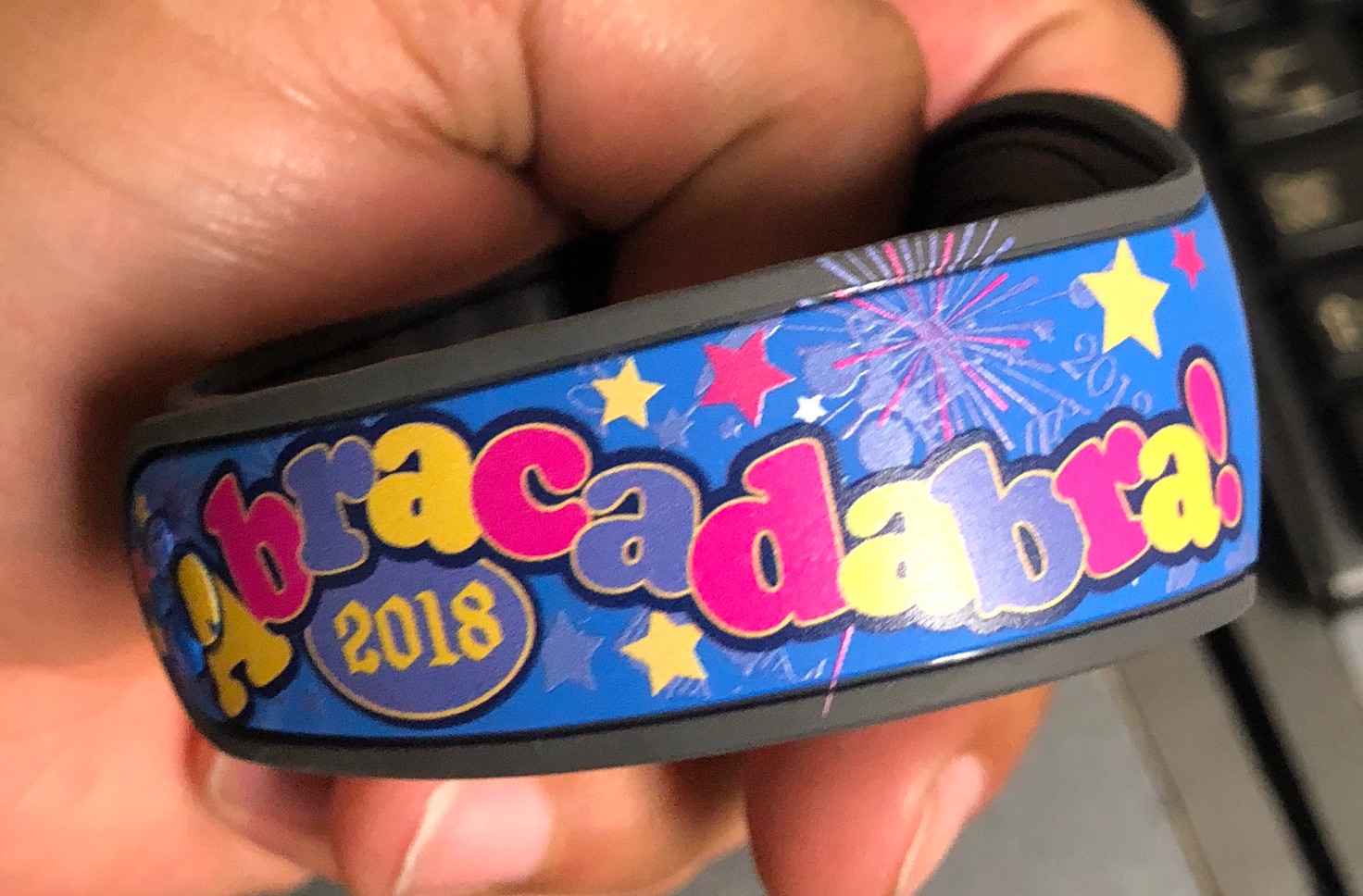 If you have this MagicBand, please contact me at eapartnersllc@icloud.com. I need one for my collection and would like to buy it from you.
A private corporate event is being held this weekend at Walt Disney World for YPO (Young Presidents' Organization). They have done events for YPO in the past, and this year is no different. The special Disney event is titled Abracadabra! The Magic of YPO 2018. This year over 800 special themed MagicBands were given to attendees and their families, and their names are printed on the back of the bands.
My personal opinion on these: I don't like them. The simple reason is that the graphic has nothing Disney related at all on it (not even the castle is Disney). My fear is that any corporate group with large money can come in and purchase a customized MagicBand (or any product they want) and have any crappy graphic they want on it with the Mickey logo on the puck/icon. Did a Disney artist even approve this? Or did they just slap the logo on there and call it good because that is what the client wanted? Can you image a McDonalds corporate MagicBand? Yuck. Now obviously Disney needs to please their clients and corporate sponsors… I get it. Logos for sponsors have appeared on rides and other aspects of Disney, and these bands aren't available to the public, but Disney artists should have input to keep things "on brand" and ensure Disney magic stays within a product line. Where is the line drawn? Obviously not at MagicBand graphic designs anymore.