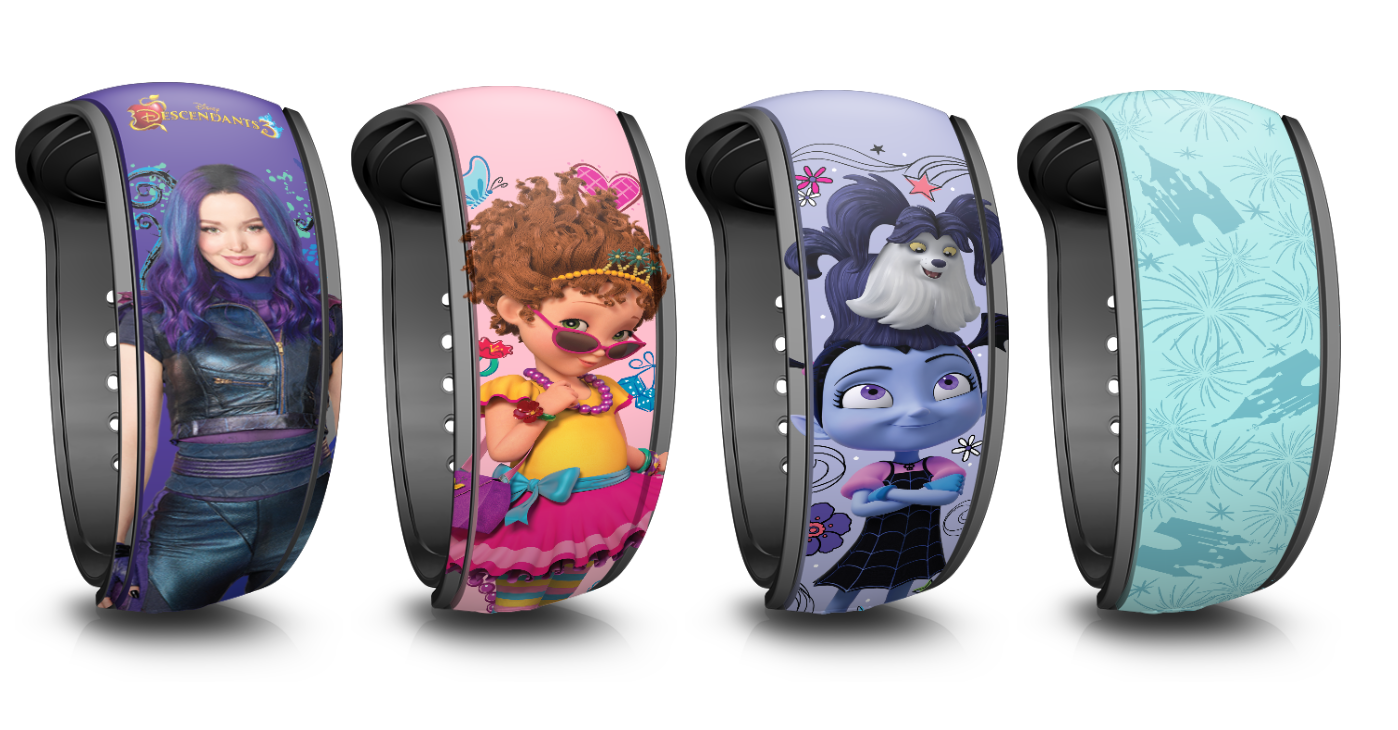 Four new graphic MagicBands have appears on the My Disney Experience (MDX) website as paid upgrades for resort guests and renewing annual passholders. Three of the MagicBands are Disney Channel and Disney Junior related themes: Descendants 3, Fancy Nancy, and Vampirina. The fourth band is for the new Arendelle Aqua colorway rollout at Walt Disney World.
The Aqua MagicBand appears to be a Limited Release at $29.99 regularly ($20 at the MDX discount price), and the other three are Open Edition at $24.99 regularly ($10 at the MDX discount price). All four are exclusive to MDX only from what I can tell and just like previous exclusive bands on MDX, these will probably sell out quickly. These may never be available for sale online at shopDisney or at Walt Disney World.
The SKU are:
Descendants 3 – 400910013426
Fancy Nancy – 400909964180
Vampirina – 400910013419
Arendelle Aqua – 400913713415
Other exclusives for MDX have been put out previously, including the 2019 Epcot Food & Wine Festival Figment band and the gray Star Wars: Galaxy's Edge band. These MDX exclusives seem to be here to stay.
These MagicBands are not available directly from Disney unless you get them from the My Disney Experience upgrade website, but you can buy it from eBay online by clicking this link which will take you right to the product listings.