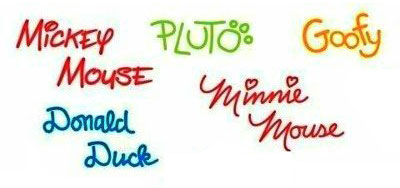 Last week I posted about about a rumor of new MagicBands coming this month, and now I'm excited to announce a few more details about what I know. Again, I am going to list these under the rumor category because I can't speak directly for Disney, but I am confident in my source that these are indeed going to happen.
From what I understand, Disney is going to release five new graphic MagicBands to correspond with the popular Fab 5 characters (Mickey, Minnie, Donald, Goofy, and Pluto). These bands will include a signature, or autograph, printed on them and will have a corresponding color for each character. I assume that a picture will also be shown of the character on the band as well, but I have not been told that by anyone, so it's just a guess. At this time I don't know if these are Open Edition or Limited Release, but guessing by the popularity of the characters I would be surprised if they were anything but Open Edition.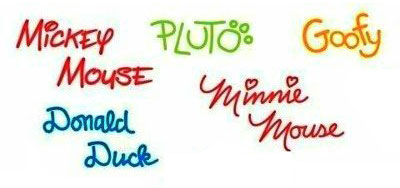 Here are the release dates that I've been told:
Mickey (Red) – April 24th
Minnie (Pink) – April 24th
Goofy (Green) – May 1st
Donald (Blue) – May 1st
Pluto (Yellow) – May 1st
I am unsure where these will be sold at within Walt Disney World. If these are indeed happening, I expect an officially announcement by Disney about these new bands within a week or two. As more details are given to me, I will be sure to let you know.