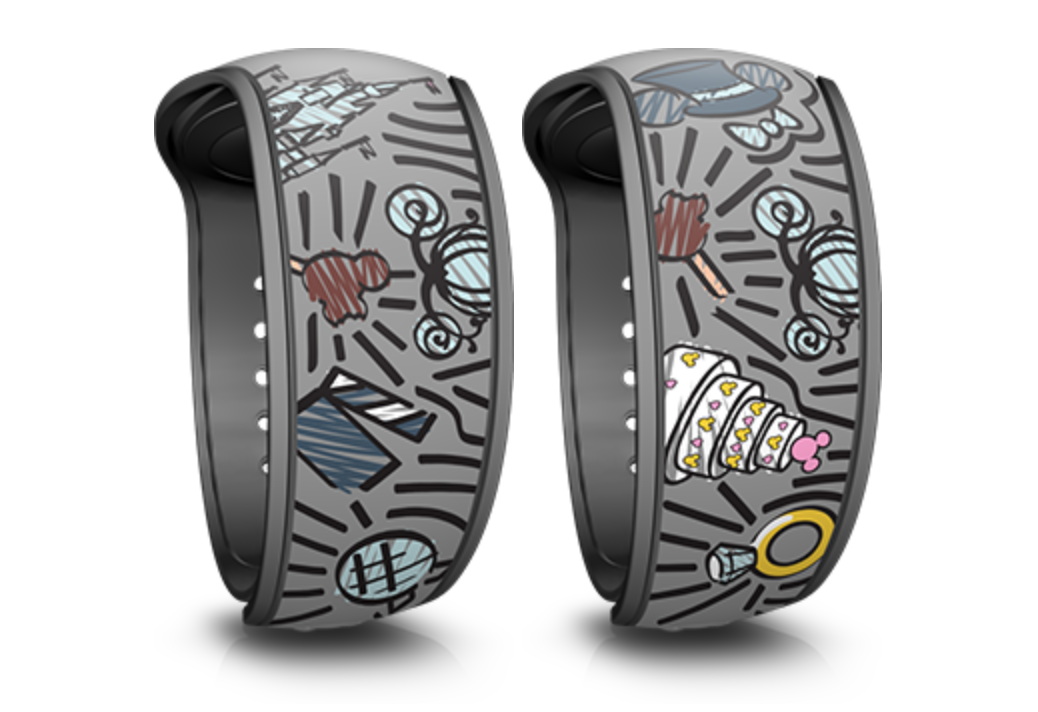 A new Disney vacation package called the Enchanted Evening package now includes a special set of MagicBands and other goodies upon booking. An add-on to a Disney World Magic Your Way Package, the cost is $160 per couple, and includes (for each person) fireworks and a dessert party, themed MagicBands, luggage tags and a small celebratory treat. When you book the package, you can chose between the Romance or the Honeymoon package and each package has its own unique graphic MagicBand. If you book more than 30 days out, the bands will be shipped to you (see picture below) and have your names on the back of them.
These Enchanted Evening options are available to book from March 14 – May 3, 2017, for travel from March 21 – May 10, 2017. You also have to stay on the same night as the desert party, which is a Monday, Wednesday or Saturday only. You'll need to call Disney directly to book these packages, as you can't do them online currently.
Special thanks to DisBoards member PaintsWindColors for providing me with some much needed details.
The Romance band is on the left. The Honeymoon band is on the right.