Just like in 2015 and 2016, special VIP's (very important persons) to Disney were gifted with a great new MagicBand with a special design on it for 2017.
This is the second band to feature Walt Disney himself (the first being the 2016 VIP band) and this time includes an actual picture of him with an animated Mickey Mouse. It also features the year directly on the band itself. These were gifted out starting sometime in early 2017 and are extremely rare. Estimates from previous years show that there are most likely less than 100-250 of these gifted per year. Previous year VIP bands also have come in a special box (the same as the Cast Member boxes), but this year it did not and just came in standard MagicBand packaging.
From what I was told, VIP bands are only given only to executive meeting planners that are planning meetings for companies that work with Disney. They have a new band every year. The contract has to be $1+ million dollars in revenue or over in order to receive one.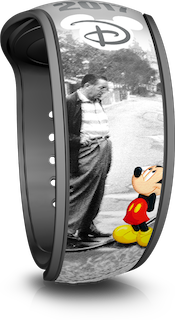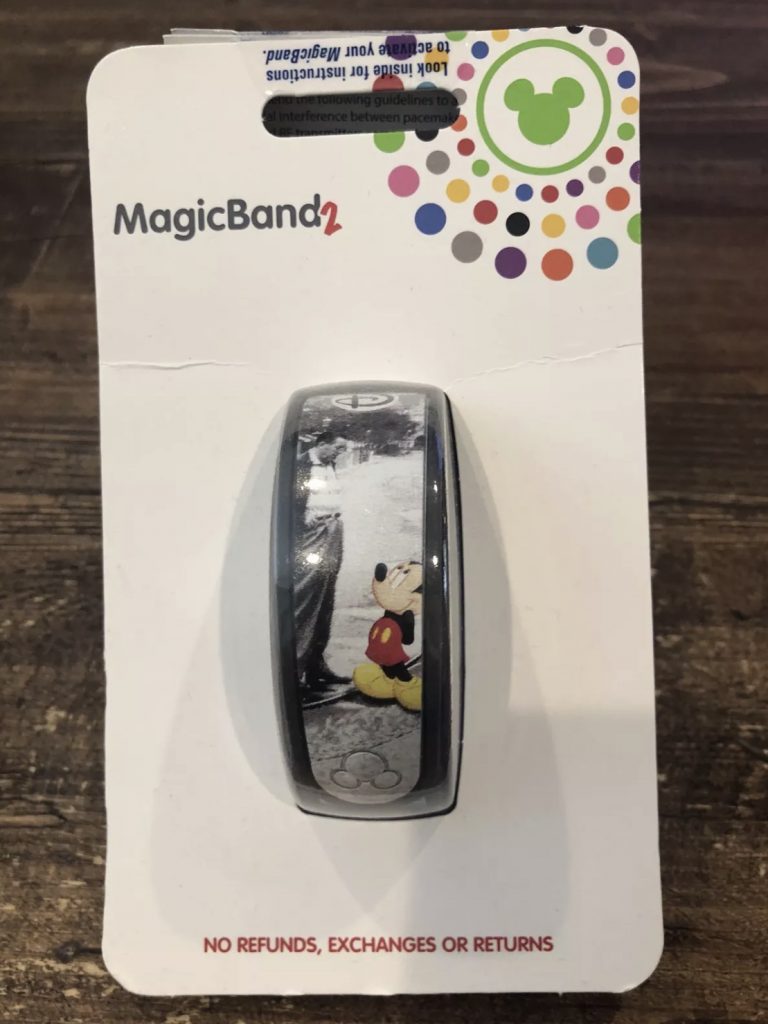 Here is the same design as seen on t-shirts and other products: