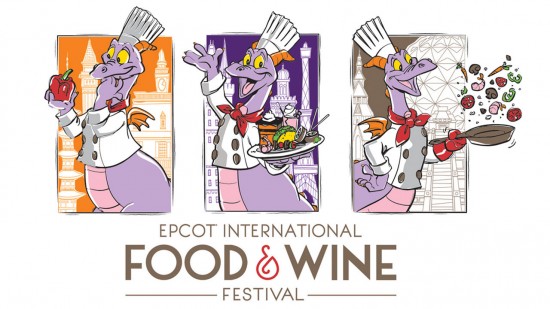 Today the Disney Parks Blog did an unboxing of all of the new merchandise coming to the 2016 Epcot Food & Wine Festival. In a somewhat surprising move, no retail MagicBand was announced for the event. Steven Miller, Merchandise Communications Manager for Disney, even specifically stated in the comments of the post the following:
We will not be offering a retail MagicBand this year.
I'll break down for you why this is shocking to me…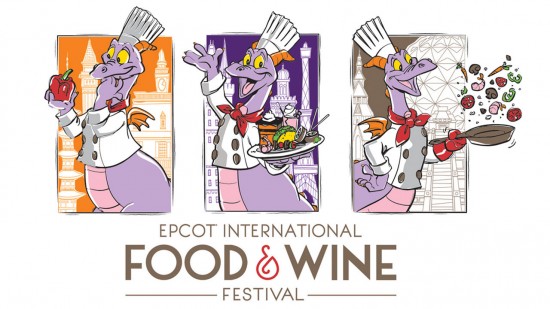 In the previous years of 2014 and 2015, the Food & Wine Festival had offered a purchasable "Premium Package" add-on which, among other things, included a special themed MagicBand as a gift. In 2014 the MagicBand was a Limited Release, and in 2015 it was a Limited Edition. Click here to see more details on them. In the first surprise move, Disney has decided to not offer this premium add-on for 2016.
Because of this, I thought for sure they'd offer a Limited Edition Food & Wine Festival themed MagicBand at retail then. After all, they released retail Limited Edition bands for the 2016 Flower & Garden Festival, as well as for Easter, Valentine's Day, May the 4th, Revenge of the 5th, DVC 25th anniversary, for the Finding Dory movie, Dooney & Bourke handbag, and even for the blockbuster box office bomb Alice Through the Looking Glass, all throughout 2016. So surely they'd do one for the 2016 Food & Wine Festival, one of Disney's most popular events, in an extended format this year, right? Nope.
It's even more surprising to me when you consider that Disney still made a band for the 2016 Mickey's Not So Scary Halloween Party. For each year (2014, 2015, and now 2016), Disney has lowered the edition size of the band in order to make sure they were hitting their supply and demand correctly. In both '14 and '15, Disney had too much overstock after the party was over, and so for '16 has just made 3000 bands, which should sell out with no overstock if they adjusted correctly. If Disney was worried about the lack of sales at the Food & Wine Festival (after all, most people are eating/drinking and probably don't need the band for FastPass+ rides), why not just make a super limited 1500 run? Or even less with a rare character like Remy from Ratatouille as the graphic element on the band? Seems like a no brainer to me to pick up some easy money.
I will admit, it's slightly concerning to me that they aren't releasing a band this year for this event, and I hope it's not an indication that Disney plans to slow down the release of Limited Edition bands, or maybe stop them altogether after the Halloween or Christmas parties for 2016. With the recent FCC filing and reveal of a potential Generation 2 puck style MagicBand, is this an indication of changes coming to how bands are sold? I guess we'll just have to wait and see over the next 6-12 months here.
Ultimately and unfortunately though, there will not be a 2016 Epcot Food & Wine Festival MagicBand available to the public.