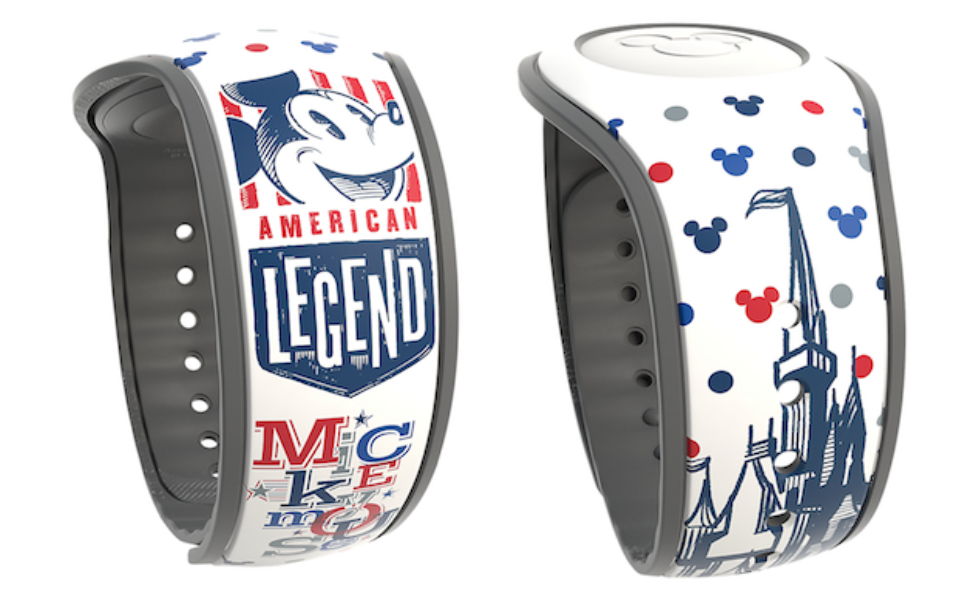 A new Americana MagicBand featuring Mickey Mouse has been released for 2018. This band is again a Limited Release, just like in previous years. You can see the previous year's Americana bands here: 2015, 2016, 2017. Usually Disney releases the Americana merchandise around this time to prepare for upcoming vacations that revolve around Memorial Day and the 4th of July (America's Independence Day).
The price for this is $27.99, can by found in the theme parks and on Shop Disney Parks, and the barcode SKU for this item is 400020594846.
If you want to order this band, you can do so by clicking this link which will take you right to the product.