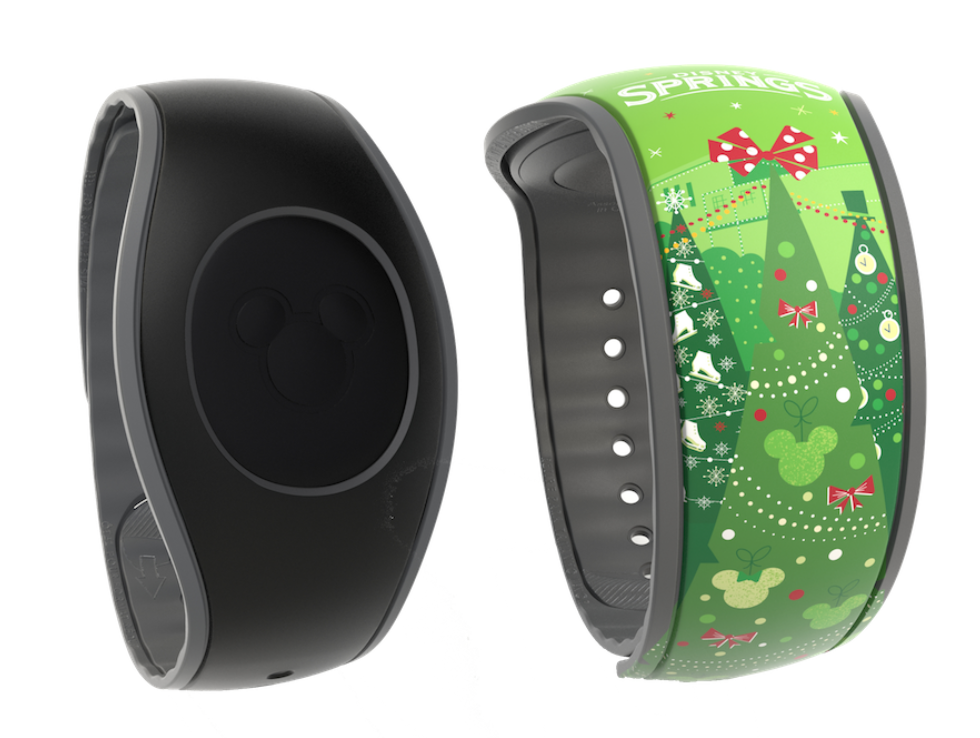 Two new MagicBands will be released on Black Friday (which is the biggest shopping day of the year after the American holiday of Thanksgiving, November 24th, 2017).
The first band being released is the all-black MagicBand (finally), which is a standard Open Edition solid color band for $12.99. It's fitting that it's being released on Black Friday. Second is a new Limited Release Disney Springs Holidays band, the first ever Disney Springs band. That one will be $27.99. Both of these bands will be released only at the World of Disney store on the 24th, and then the black band will be available elsewhere on Monday the 27th.
No word yet on when or if resort guests will get to choose black as a color when booking their Disney vacations on My Disney Experience.
Here's a sneak peak: