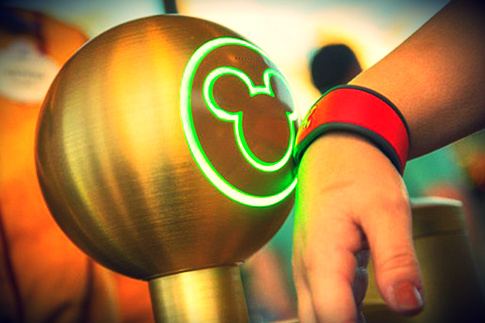 According to Kenny the Pirate and the travel agency associated with his website, the new Awaken Summer MagicBand announced earlier today will do the following special features at touch points…
Magic Kingdom: Music from Mickey's new stage show will play.
Epcot: Music from "In Summer" will play.
Hollywood Studios: Sounds will play music from the Imperial march, BB-8 sounds, or TIE Fighter sounds.
Animal Kingdom: Rivers of Light music will play.
Blizzard Beach: Sounds of Kristoff and Sven.
If this ends up being true (which should be considered a rumor until I see something official from Disney myself), it will be the first MagicBand to make more than just one specific sound and will make this band very special and fun. The colors on the touch points may also be different as well.
I've gone ahead and booked a stay for the first day of the package in order to get this band, and I'll let everyone know (with a video) of what it indeed does do.