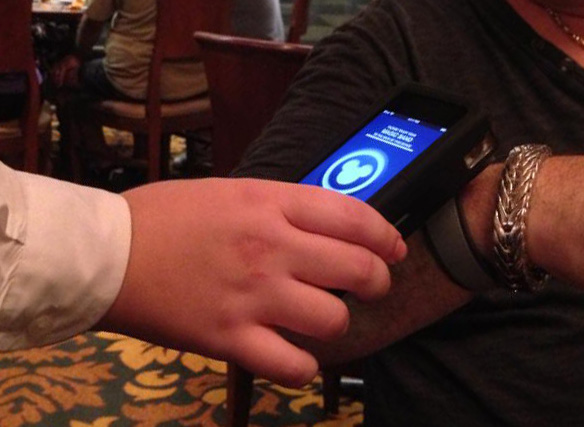 From 2015 until now, all MagicBand purchases made in person at Walt Disney World had to be linked directly to a valid ticket on the spot during purchase or set to "Link It Later" mode, where a guest could link a MagicBand to their ticket on their own time. Cast Members would have to pull out a customized iPhone device at the cash register, scan the MagicBand, scan the ticket, and then link them together (or just scan the band only for "Link It Later" mode). The reason this linking was enforced was to prevent theft of bands and band ID numbers and was thought of as a layer of added security. It was a slow and cumbersome process, and it often caused frustration by holding up the check-out register line.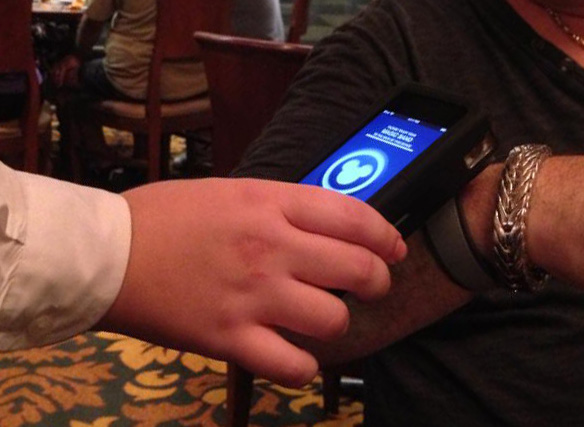 Sometimes the customized linking iPhone devices didn't work, sometimes the bands needed to be removed from the packaging, and often some Cast Members who weren't well trained would just sell the band without any sort of activation. Bands unactivated were a huge problem, because they weren't linkable once the guest walked away from the store, and would cause a big headache for both Disney and the guest with trying to get their band working, often resulting in a trip to Guest Relations.
Recently, Cast Members started setting Limited Edition bands to "Link It Later" mode before release dates to speed up the check-out process. This made buying a Limited Edition band a much quicker and easier process. And bands purchased online from the Shop Disney Parks app and DisneyStore.com also were set to "Link It Later" mode. But MagicBands on the shelves, like Open Editions and Limited Releases, still were not automatically set to that mode, were considered unactivated, and the pain points for purchasing them were still there.
Well as of June 27th, 2017, all of that has changed… No Cast Member customized iPhone device activation is needed, no linking on the spot to a ticket, no frustrated guests and slow lines, none of that. All MagicBands (whether Limited Edition, Limited Release, or Open Edition) are now just like any other piece of merchandise. The MagicBands on the shelf currently, and in the future, have been switched in Disney's backend systems to a new mode called "Link It Now". This new mode is identical to "Link It Later", but has a new name because of the way the system handles these bands.
The gist of it is this: When you buy a MagicBand at the theme parks, it's just like any other merchandise now. They ring it up and you're on your way. It's now up to you to link the band to your account whenever you chose before you use it, and you do that with the My Disney Experience website or mobile app.