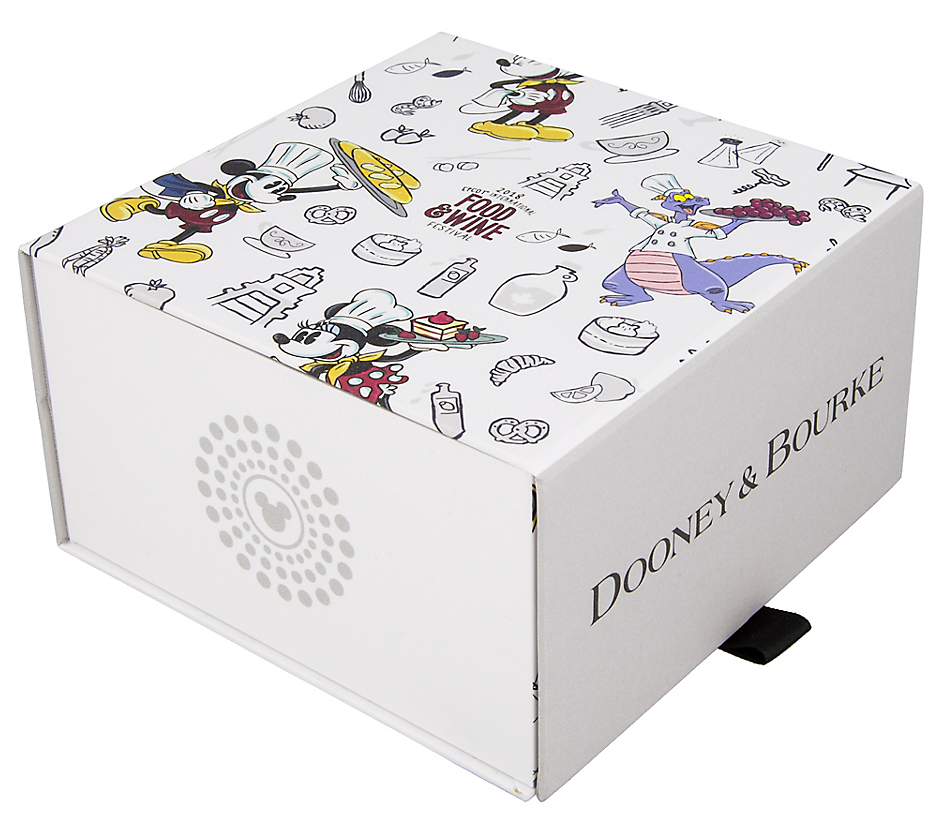 Today is the first day of the 2018 Epcot International Food & Wine Festival, and just like last year a new Limited Release Dooney & Bourke MagicBand is out to match the handbags also being released. This year's release features Chef Mickey and Chef Minnie on a white base color. Like all Dooney & Bourke MagicBands, this one does come with a themed MagicSlider. The cost is $48 and the barcode SKU is 400021009004. These can only be found for sale at the festival, and most likely won't be for sale anywhere online through Disney directly.
This band does make special effects at touch points even though it's not a Limited Edition band, as last year's band also made special effects as well. The video is below.
This MagicBand is not available directly from Disney unless you got it from this specific event, but you can buy it from eBay online by clicking this link which will take you right to the product listings.