Marvel themed MagicBands are here: Disney releases five Open Edition bands
Disney today finally unveiled Marvel themed MagicBands after years of fans requesting them. They released five Open Edition bands today, September 18th, 2017, in the Shop Disney Parks app and website, as well as disneystore.com, and they are all based on the animated comic book character graphics, not the live action movies. These include Thor (gray), Iron Man (yellow), Spider-Man (red), Black Widow (black), and Captain America (blue), and they each retail for $22.99.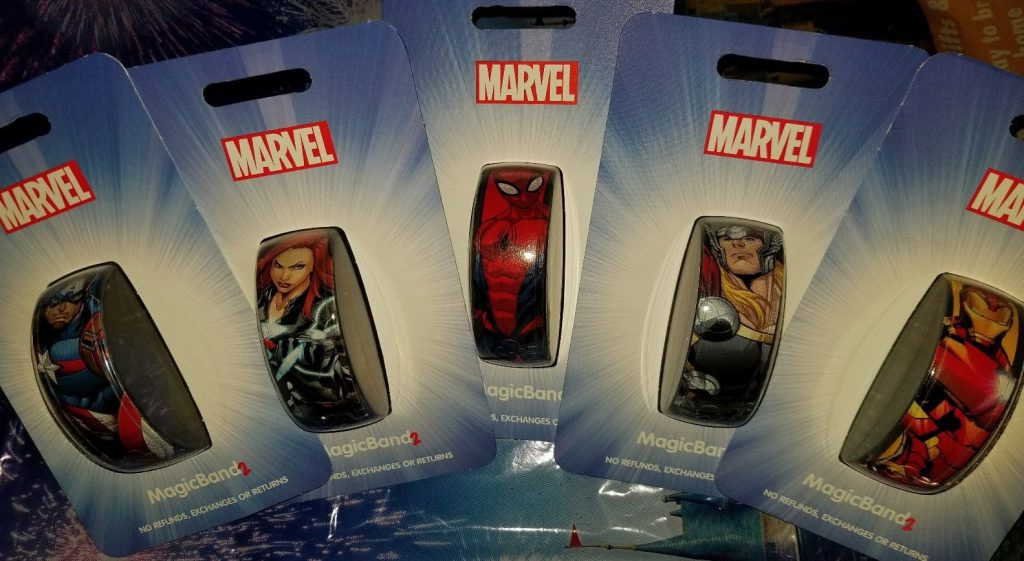 Personally, I love these, and I'm so excited that Disney has finally been able to bring them to the public. There has been a lot of speculation that maybe the reason Disney never brought Marvel to MagicBands was because of legal contract issues with Universal Studios, who also has some rights related to Marvel intellectual property. But if that was true, the issues now appear to be solved. It's also nice to see that Disney included at least one female character, although I wish there was at least one more. Hopefully this means more Marvel will be coming in the future!
Iron Man
Barcode SKU 400020466457
Captain America
Barcode SKU 400020466464
Thor
Barcode SKU 400020466440
Black Widow
Barcode SKU 400020493415
Spider-Man
Barcode SKU 400020475909