This band was supposed to be released on August 25th, 2017 at the 2017 Mickey's Not So Scary Halloween Party hard ticket event inside of the Magic Kingdom but never was. Instead, it was released a few days early at the Magic Kingdom during normal hours of operation around August 22rd, 2017 and then quickly pulled from the shelves a day later. It was also available on the Shop Disney Parks mobile app and website for one day, but all orders were quickly cancelled the next day.
For some reason all of the Hocus Pocus merchandise was pulled from the Mickey's Not So Scary Halloween Party, including this MagicBand. I am unsure if it will be available for sale at a later date at upcoming parties in 2017 or not, but I will update the website when I have more details. I do have a theory on why the Hocus Pocus merchandise may be completely cancelled and destroyed, but I'll keep that to myself until we find out if the merchandise will be coming back for purchase or not in upcoming parties.
On August 28th, 2017, Disney Parks Blog updated their post about merchandise for the party and removed all references and pictures to the Hocus Pocus merchandise. This may be another indication that all of the merchandise has been permanently pulled.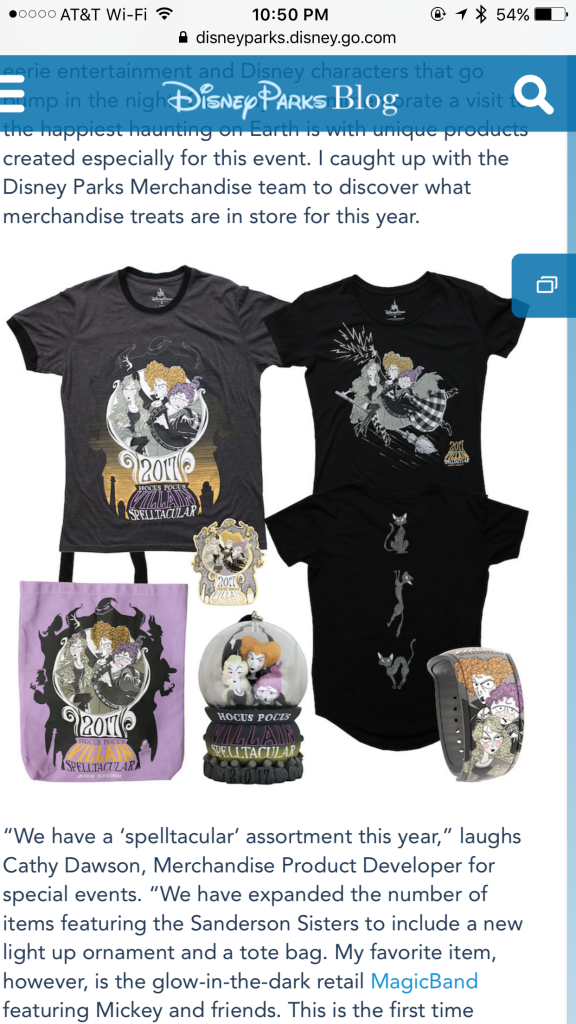 If this band did get pulled indefinitely (which we'll know for sure by November 1st, 2017) then it will end up being one of the rarest bands ever put out, as there were only a handful sold early before the party.
The barcode SKU is 400020424969 with a price of $27.99.