Every year Disney holds a special service celebration event for Cast Members (a.k.a. employees) who pass certain milestones in their career at the Disney company. Cast invited to this must have specific special anniversaries within the year, such as a 10 year anniversary working for the company. Often the invited Cast will receive special gifts, food and drink, extra play time in the parks for them only, and so on. On the night of November 17th, 2016 this event was again held for CM's and it was called "Celebrate You".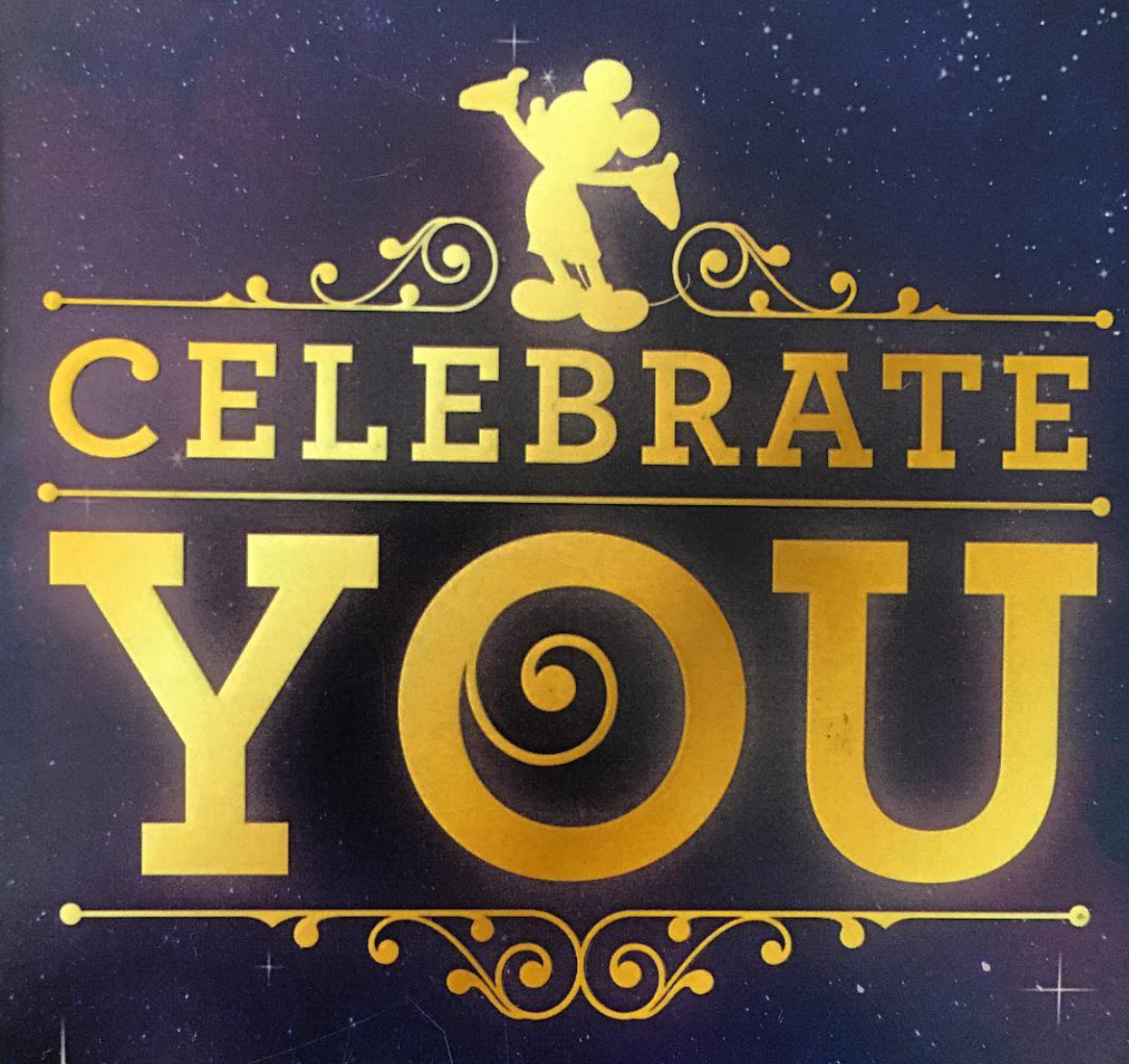 At the event, guests were given special credentials, lanyards, and a special MagicBand. Depending on how long you worked for the Disney company and what anniversary you were celebrating you'd get a different color band. The gray band was for 20-35 years of service. These are the only colors of bands for the event. The other side of the bands (not show in the pictures) are simply a solid color, so the graphics are only on one side as shown below.
The bands are not marked as Limited Edition, Limited Release, or has the Cast Member's name on it. I don't know if this band will make an special effects at touch points, but I doubt it does because most promotional bands don't do anything special.