Released January 30, 2015 (but released early at Mickey's Gift Station at the Ticket & Transportation Center on Jan. 24th). Features Tinker Bell from the movie Peter Pan on a green MagicBand. Disney's merchandise SKU barcode for this MagicBand is 400009125092 / 400009980639.

This band actually had two designs. Below, the original older design is on the left side, and the updated design is on the right. Notice how the design fills more of the empty green space in the updated design: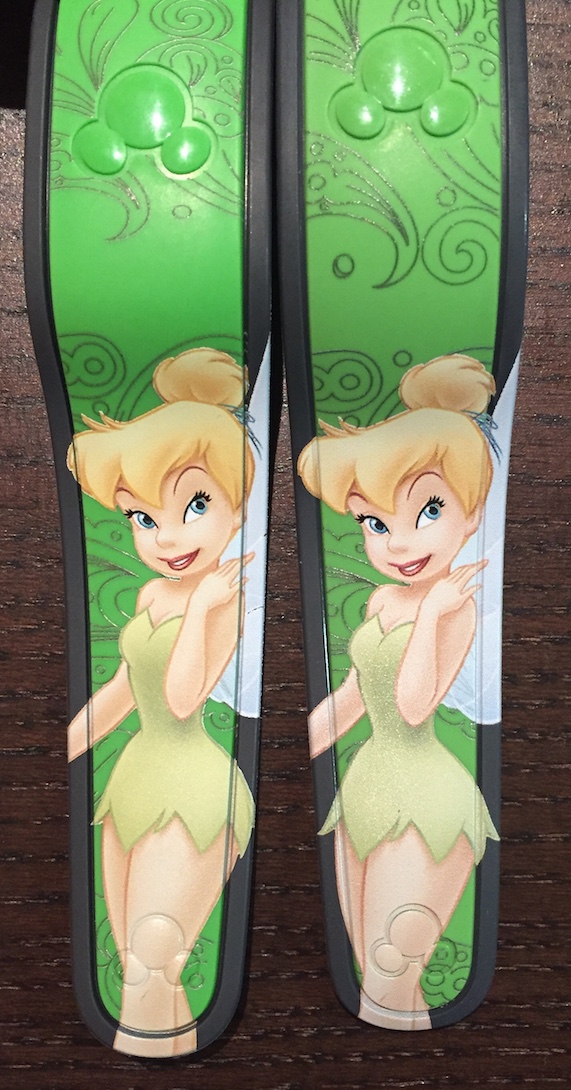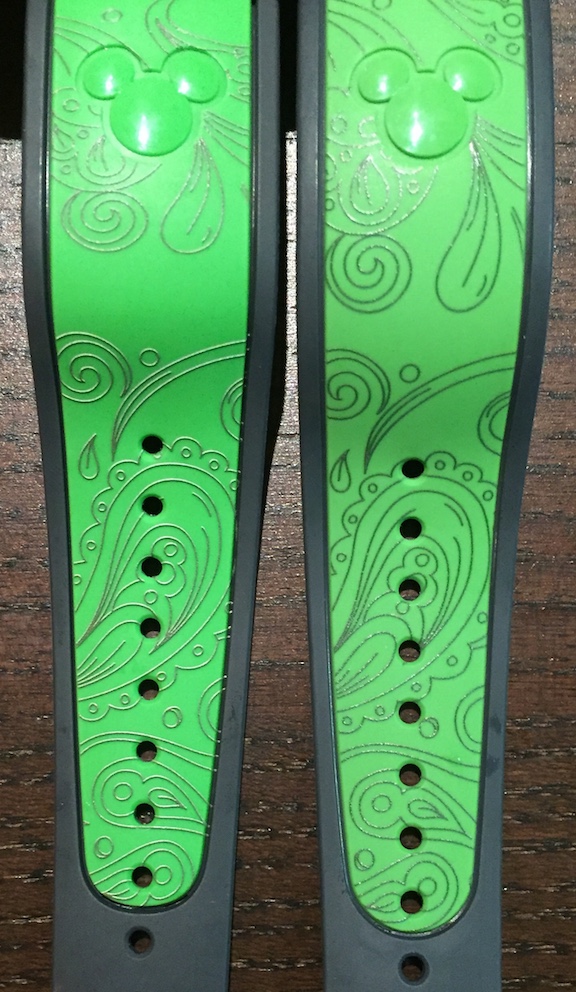 The design was also moved to MagicBand 2 around April 4th, 2017. The barcode SKU for this item is 400020014849.