On December 13th, 2017 the Shop Disney Parks app and online had available a new Open Edition MagicBand featuring the Seven Dwarfs from Snow White. Usually this wouldn't be that big of a story, but the awesome thing about the band is that it's on a new base color of brown! The band was $22.99 and the barcode SKU is 400020493583.
If you want to order this band, you can do so by clicking this link which will take you right to the product.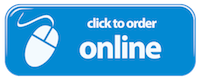 Interestingly, shopDisney.com had this same band for sale, with the same SKU, but with a red base color shown. Disney quickly fixed the mistake and changed the image to the brown one shown above. The red band must have been a cancelled color for this graphic before the brown base was created.