On June 11th, 2017, a MagicBand 2 form of this design was released.
If you want to order this band, you can do so by clicking this link which will take you right to the product.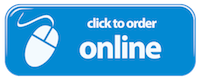 Released on May 4th, 2015. These came in new packaging created specifically for Star Wars merchandise. These could be found for sale at any store selling MagicBands within Hollywood Studios. Disney's merchandise SKU barcode is 400009415858. The updated design is barcode 400009980516.
Version 2.0 of the red Stormtrooper band. This is on the thinner design. Notice the graphics are slightly different on the back, in an inverse pattern compared Version 1.0: