On April 14th, 2017 a completely redesigned Steamboat Mickey design was released in MagicBand 2 form. The barcode SKU for this is 400020130051.
If you want to order this band, you can do so by clicking this link which will take you right to the product.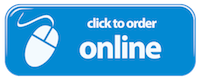 On Sunday, July 26th 2015 a new Open Edition graphic MagicBand was released in The Dark Room at the Hollywood Studios theme park in Walt Disney World. It's Mickey from the Steamboat Willie animated short from 1928. Because this is Open Edition, it does not make lights or sounds at FP+ touch points. Disney's merchandise SKU barcode for this MagicBand is 400009980646.